CADdetails for San Antonio Artificial Grass
As a top artificial grass supplier, SYNLawn San Antonio works with a wide range of industry professionals in San Antonio, TX, who develop commercial properties, including architects who rely on CADdetails files. With our expertise, we supply safer, cleaner, and greener environments with our top-quality artificial turf. We feel it is our responsibility as a leader in the synthetic grass industry to make the lives of designers, architects, and contractors much easier by making our CADdetails files for our artificial grass products readily available. The CADdetails program was designed to make it as effortless as possible to incorporate specifications of our synthetic turf and other products into your design plans.
When you visit our CADdetails page, you will discover our listings for artificial turf and putting green turf options. They contain detailed descriptions of our synthetic grasses and their applications. These applications include but are not limited to lawns, landscapes, playgrounds, pet areas, putting greens, bocce ball courts, and more. SYNLawn has invested years of research and development into artificial turf. As a result, the team here at SYNLawn San Antonio has emerged as San Antonio's leading provider of playground flooring and grass alternatives. We strive to go above and beyond to offer unique innovations and benefits with our incredible turf for homes and businesses throughout the San Antonio area.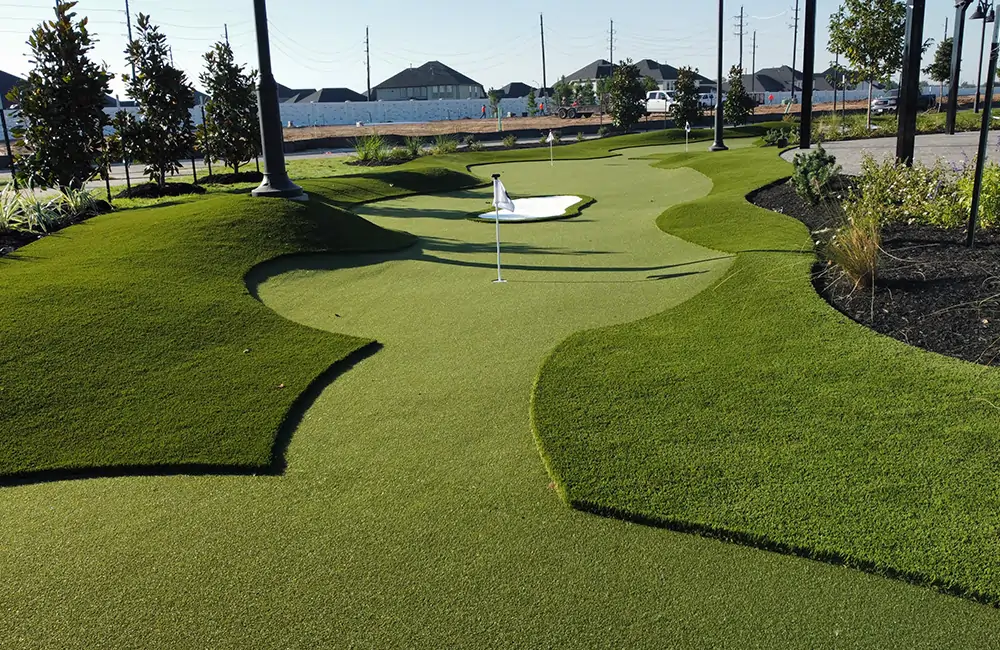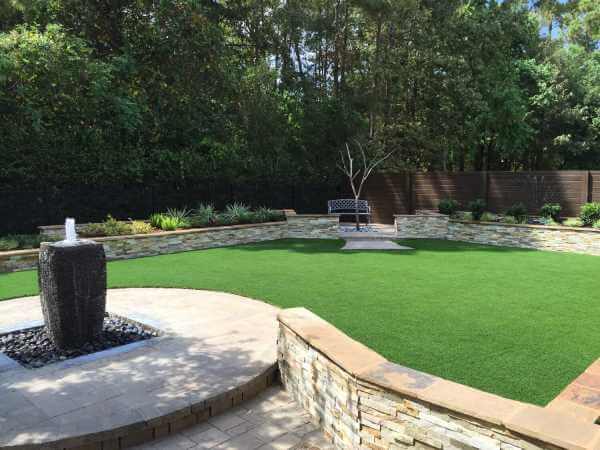 Commercial Projects Completed with SYNLawn® CADdetails
By making our CADdetails files available, we have been fortunate enough to help complete a growing list of commercial installations. The following projects demonstrate the outstanding quality, performance, and longevity of SYNLawn San Antonio, our artificial grass, and its versatility for several different applications:
Additional 3-Part CSI Specs
A CSI 3-part specification is a three-part text file that outlines the requirements of a product or assembly. This makes it simple for contractors to adhere to requirements and for data to be transferred from one specification to another. CSI specifications are divided into three categories: general, products, and execution. These requirements may be found on CADdetails.com in the "Guide Specifications" area.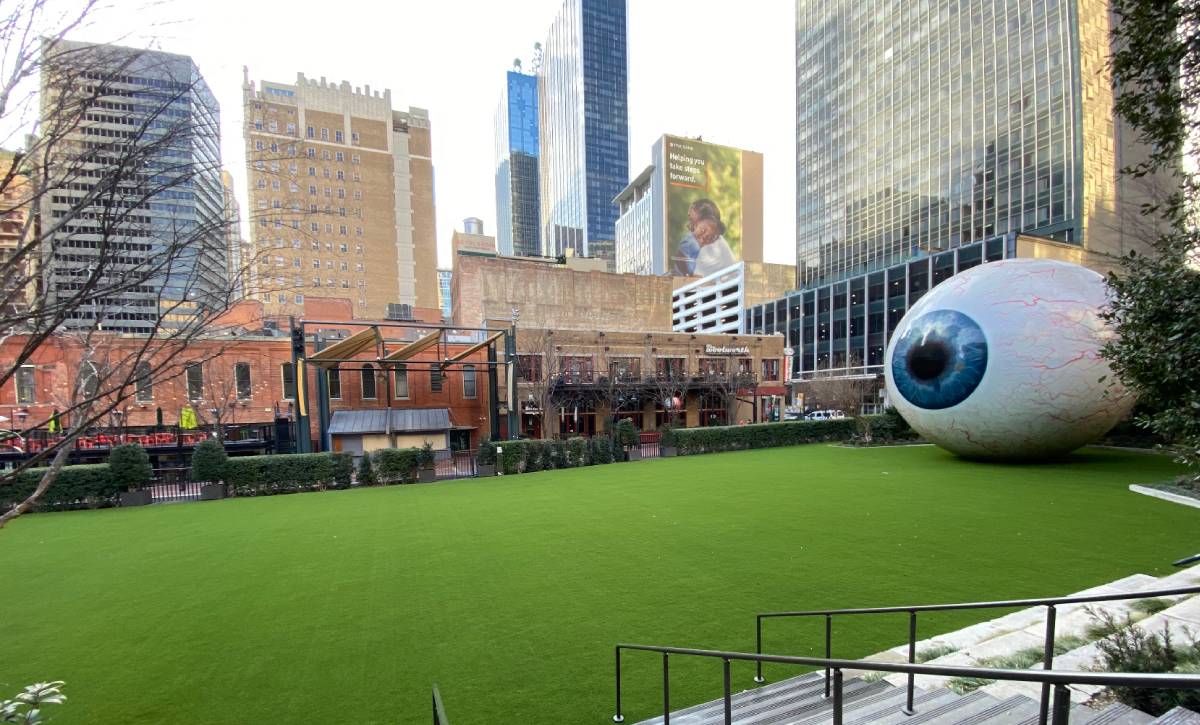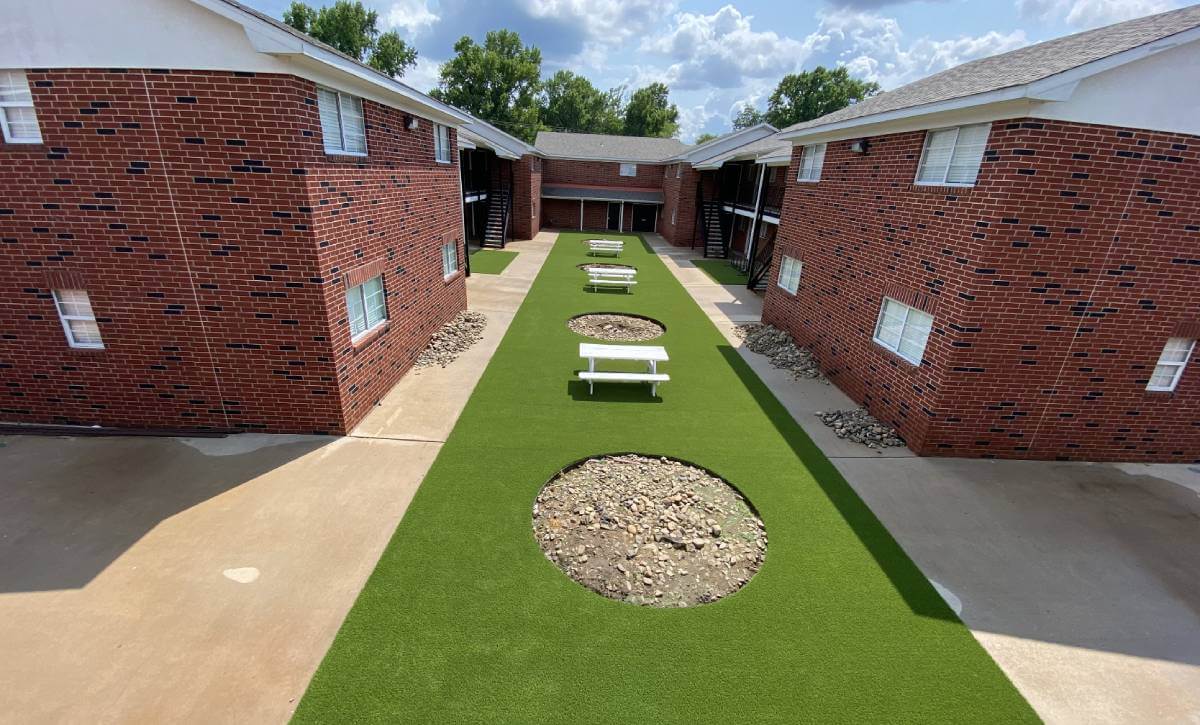 Make Your Planning Even Easier with the SYNLawn Architect Kit
Another fantastic tool we provide to architects, landscape designers, general contractors, and other industry professionals is our brand-new architectural kit. We will provide you with a complimentary architect kit upon request that includes SYNLawn synthetic grass samples, a business brochure, a fire-rated ultra base for rooftop installations, an air drain, Melos stone, a nailer board, and Brock subbase playground cushioning. With the help of these samples, you can familiarize yourself with our products and begin organizing your next residential or commercial landscape installation. We look forward to becoming your go-to source for artificial grass in San Antonio, TX!
Contact Us Today to Learn More About Our CADdetails Files for Artificial Grass!
If you are ready to begin planning your next commercial project in San Antonio, Texas, you are in capable hands with SYNLawn San Antonio, our artificial grass, and our CADdetails files. For many years, we have mastered our elite level of customer service and precision installation services. We are fully licensed, bonded, and insured to work on projects of virtually any scale, from small lawns to multi-million-dollar projects. For more information, contact us today to schedule a free consultation and ask about our unmatched warranty and monthly financing options!
Please fill out all mandatory fields with an astrerisk *
Your information will be held confidential with our company.