Commercial Artificial Grass Installation in San Antonio, TX
This installation of San Antonio artificial grass is on the rise, and the number one choice is SYNLawn. We have tirelessly researched and developed our turf over 50 years and become a leader in our industry through countless innovations. In addition, SYNLawn is licensed, bonded, and insured to complete multi-million-dollar commercial installations from start to finish. It is our priority to provide our customers with the highest quality San Antonio synthetic grass and the most professional installations.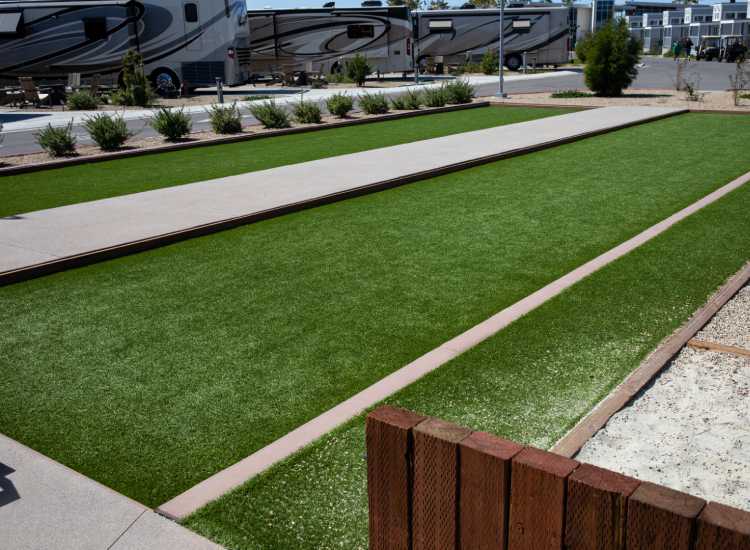 Professional Artificial Turf Installation
Even the most incredible synthetic grass is nothing without a quality installation. When you choose SYNLawn, you can feel confident that you're receiving the best in every category. Improper installations lead to seams. Seams will immediately break the illusion of natural grass that SYNLawn artificial turf provides. We make sure that each panel of turf is placed in the same direction to prevent seams and create an ultra-realistic lawn.
It is also important that we start by smoothing out the surface on which we lay San Antonio synthetic turf. We do this to rid the area of debris that will make your grass uncomfortable to walk or sit on. When all is said and done, you will be pleased that your commercial installation will effortlessly blend into your existing landscape. SYNLawn artificial grass perfectly installs over and slope or undulation adding dimension to your lawn increasing curb appeal and property value.
Business owners know that safety goes beyond employees. Commercial properties see a substantial amount of people every day and because of that, it is important to ensure that they are safe for the time that they spend with you. Fortunately, SYNLawn provides the safest and highest-performing grass solutions available on the market. We are proud to be the first company to understand that there is a need for IPEMA-certified artificial turf.
Having IPEMA certification means independently lab testing our artificial turf to meet fall attenuation and to prevent common injuries and abrasions. It is a certification of conformance to ASTM F1292 Standard for Impact Attenuation of Surface Systems Under and Around Playground Equipment or any other environment that is host to large amounts of people or high activity.
If fire safety is on your list of concerns, as it should be, SYNLawn is one of the only companies to offer ASTM E-108 Class A fire-rated options. Our synthetic turf is proven to prevent the spread of fires by simply melting rather than expanding flames. This means that our grass alternatives serve as a barrier between your business preventing extreme damage and life-threatening injuries.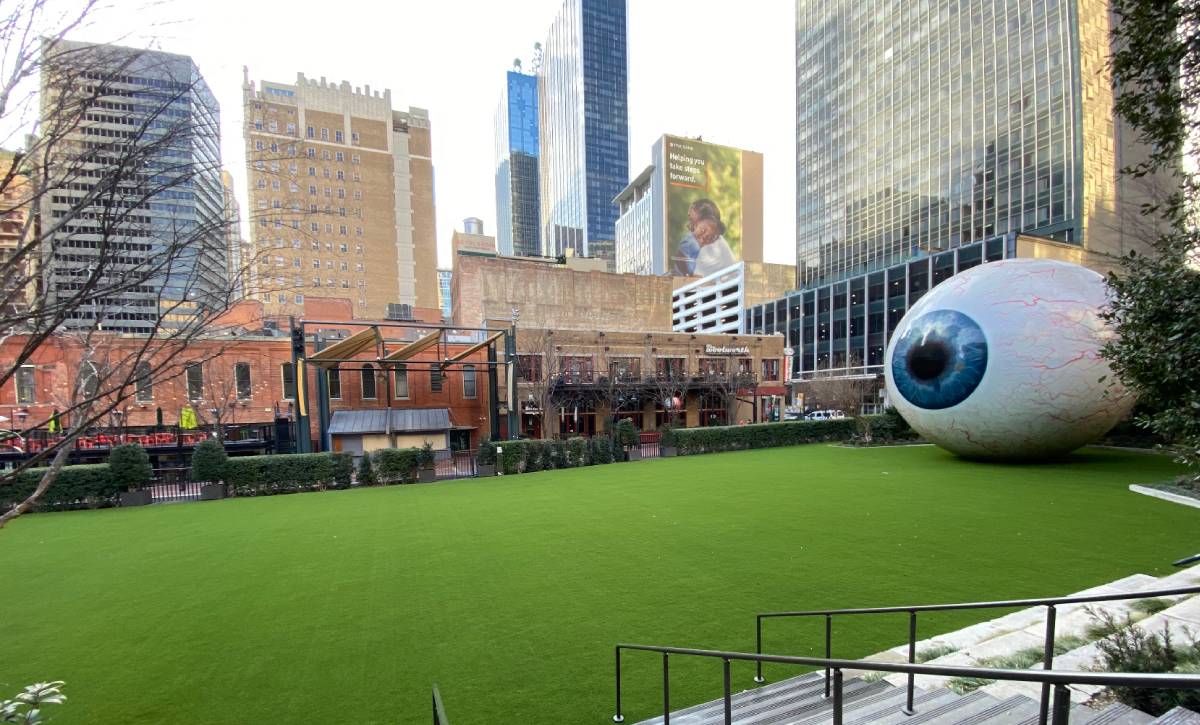 SYNLawn is driven to provide the ultimate San Antonio artificial grass experience. We are dedicated to working with our customers to provide an elite level of customer service and precision. To learn more about commercial synthetic turf and all of our services, contact SYNLawn San Antonio today to schedule a FREE consultation!
Please fill out all mandatory fields with an astrerisk *
Your information will be held confidential with our company.