The Only USDA Certified Artificial Grass in San Antonio, TX
While many companies provide eco-friendly artificial grass, SYNLawn boasts the only collection of USDA-certified artificial grass San Antonio has to offer. Our turf in combination with our organic plant-based infill systems highlights our ability to incorporate an incredible 60 to 80% bio-based content into SYNLawn artificial turf.
SYNLawn is dedicated to manufacturing renewable grass alternatives that protect the environment. This means that we take every opportunity to explore the endless possibilities for eco-friendly San Antonio synthetic grass. As a leader in our industry, we feel that it is our responsibility to provide the market with the most planet-friendly synthetic grass available
Artificial Turf Offers Savings Beyond Water
It's no secret that making the switch to artificial turf is better for the environment than maintaining natural grass. On average, up to 70% of residential water consumption is a result of landscape maintenance. Switching to SYNLawn USDA-certified synthetic turf will effortlessly save tens of thousands of gallons of water per household and cut your water bill by more than half.
Furthermore, SYNLawn artificial turf is capable of substantially reducing carbon emissions. All of our products are manufactured in-house at our facility in Dalton, GA. This allows us to quality control our artificial grass from start to finish to ensure it meets environmental standards. A single gas-powered lawn mower is responsible for more than 90 pounds of carbon emission each year. Fortunately, SYNLawn fake grass eliminates the need for traditional maintenance and requires no more than an occasional sweep. Maintaining a luxury lawn year-round while conserving valuable resources has never been easier.
In addition, SYNLawn customers love the time and money savings that they accumulate thanks to synthetic grass. No more money spent on equipment or lawn crew, no more high water bills, no more repairing holes. Just ultra-realistic beauty year-round, rain or shine.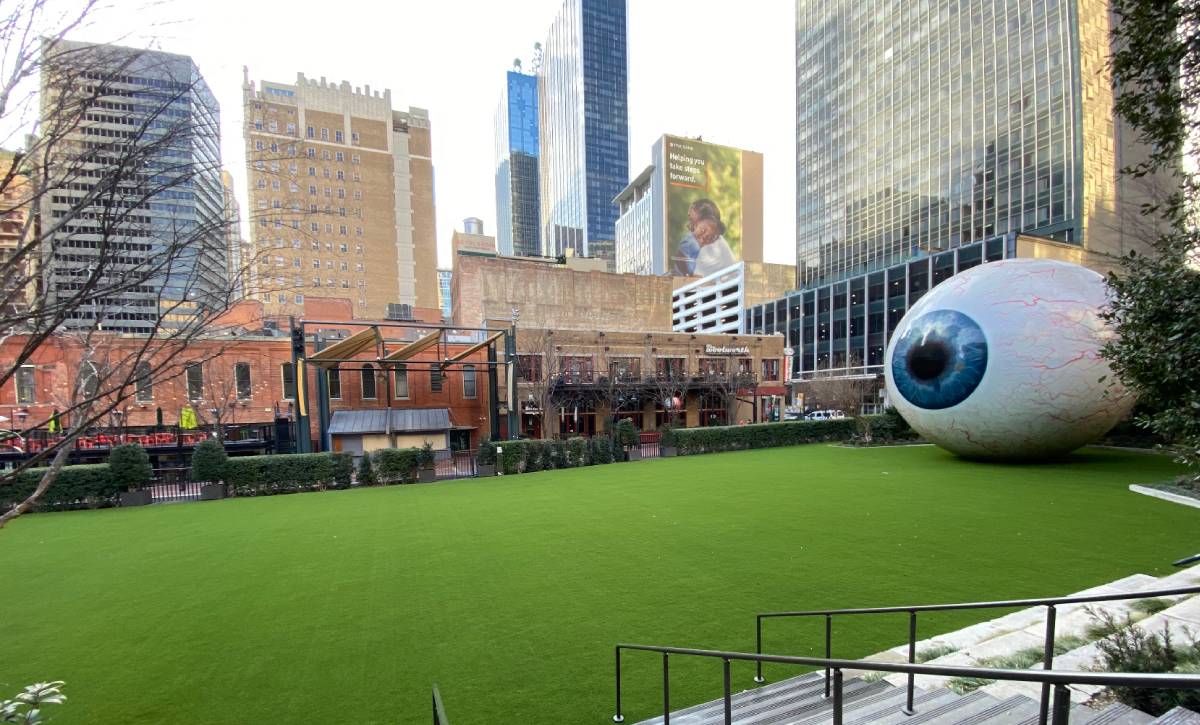 SYNLawn® Supports American Farmers
San Antonio synthetic turf is green from top to bottom. You will notice that if you turn your lawn over you will find that its back is also green in color and stamped by SYNLawn. Our exclusive EnviroLoc+™ backing system locks in your turf fibers to prevent shedding and increase the longevity of your installation and provide durability higher than the industry standard. With its help, your lawn should easily last for more than 20 years with minimal maintenance.
We work closely with US soy farmers to manufacture USDA-certified turf. It is with their help that we can locally source renewable resources including sugar cane and soybeans to replace substantial portions of petroleum-based components from our manufacturing process. Additionally, we can open the door to new job opportunities for farmers here in America and those who are just beginning their commitment to environmental sustainability.
Since its founding in 1862, the United States Department of Agriculture (USDA) has been in charge of creating policies and carrying them out in relation to American agriculture, forestry, ranching, food production, and nutrition. The company has bestowed onto SYNLawn the honor of being a Bio-Preferred provider of Certified Biobased synthetic turf and installation solutions.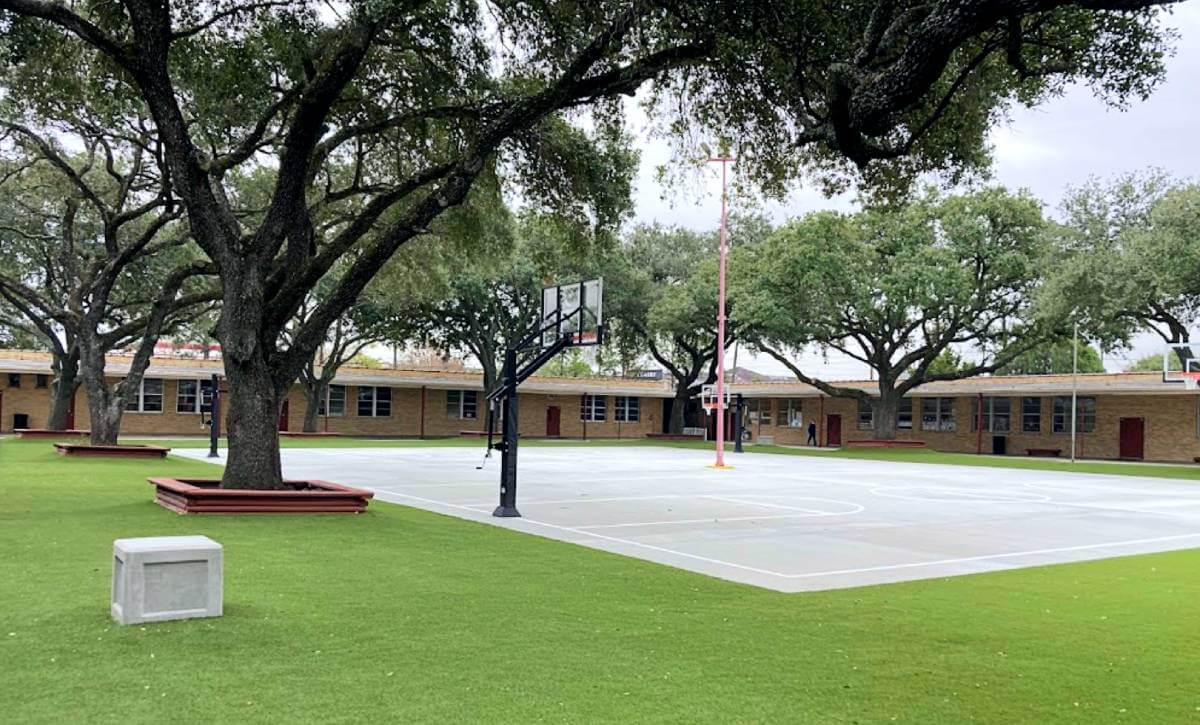 SYNLawn is committed to environmental sustainability. It is our pleasure to manufacture products that not only accommodate a continuously growing list of applications but to do our part to give back to our one and only Earth. Our mission is to provide the safest cleanest and 'greenest' artificial grass San Antonio has to offer and the possibilities are truly endless. To learn more about USDA-certified artificial turf and how it can benefit your residential or commercial landscape, contact SYNLawn today to schedule a FREE consultation!
Please fill out all mandatory fields with an astrerisk *
Your information will be held confidential with our company.