EnviroLoc+™ Provides Eco-Friendly Benefits You Can See
For more than 50 years, SYNLawn has researched and developed new technologies, and eco-friendly benefits to take us to the top of the artificial grass industry. One of our highest priorities is developing environmentally sustainable products that give back to the environment and improve the landscapes of both residential and commercial customers.
The EnviroLoc+ backing system is a multi-layered woven polyester and polyethylene system that serves as a security mechanism, assuring long-lasting grass fibers and extending the product's life. This ecologically friendly component is made in the United States utilizing resources collected from our soy farmer partners. EnviroLoc+ saves a considerable amount of water all year and provides perfect drainage, so our San Antonio artificial grass may be used almost immediately regardless of coming in contact with liquid. In addition, EnviroLoc+ helps us eliminate substantial amounts of petroleum from the manufacturing process, by incorporating eco-friendly materials including sugar cane and soybean oil.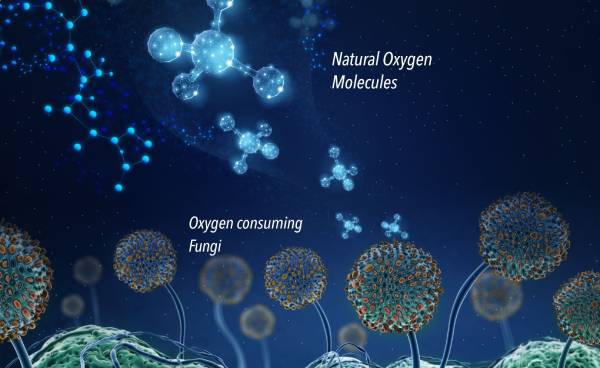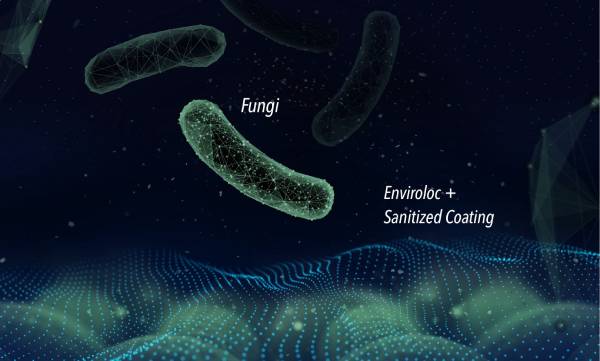 EnviroLoc+™ Incorporates Sanitized® Antimicrobial to Eliminate Fungi and Algae
The Sanitized® coating included with EnviroLoc+ has qualities that reduce environmental allergens like algae and fungal growth in the local area, EnviroLoc+ is suitable for clients who suffer from respiratory allergies. This extra layer of defense not only minimizes allergies but also helps the product last longer. SYNLawn provides the cleanest and safest grass on the market, thanks to Enviroloc+ protection paired with Sanitized.
With traditional grass, you run the risk of introducing algae and fungi to your outdoor living space. As a result, SYNLawn has made the decision to include Sanitized® antimicrobial to eliminate the risk. Algae and fungi create health hazards to people of all ages as well as pets and Sanitized® can help prevent this. Algae especially can cause dead zones to form which happens when algae deplete natural oxygen from turf surfaces which can become a source of respiratory allergies.
SYNLawn is dedicated to its customers and is happy to provide products that can be repurposed for many projects for many years to come. For more information on our products, services, and EnviroLoc+ contact SYNLawn today to schedule a free consultation or a lunch and learn today!
Please fill out all mandatory fields with an astrerisk *
Your information will be held confidential with our company.