Super Yarn™ Technology with SYNLawn San Antonio Artificial Grass
At SYNLawn San Antonio, we are always looking for new ways to innovate our artificial grass and set ourselves apart from the competing brands in our industry and in San Antonio, TX. One of the ways that we do this is by incorporating and designing advanced technologies not found anywhere else in the market. Super Yarn is a first-of-its-kind technology that molecularly binds three of the industry's most unique enhancements into one yarn formula to enhance our many artificial grass products. Our Super Yarn is designed with antimicrobial properties, anti-static properties, and IR reflectivity and is a quantum leap in what is possible for synthetic grass for homes, businesses, and more in San Antonio, TX.
Stay Clean with Sanitized® Antimicrobial
Whether you have children, pets, or are just generally concerned with keeping yourself healthy, Sanitized® is an antimicrobial coating designed to keep surfaces sanitary. This silver-based antimicrobial actively eliminates up to 99% of bacteria from our Super Yarn artificial turf surfaces and helps control odors that are created from the ammonia in pet waste. Sanitized® is incredible because it helps prevent the buildup of microbes on face fibers and is also highly effective in preventing airborne respiratory allergens. As a result, our SYNLawn San Antonio synthetic grass is a cleaner grass alternative for lawns, landscaping, and more!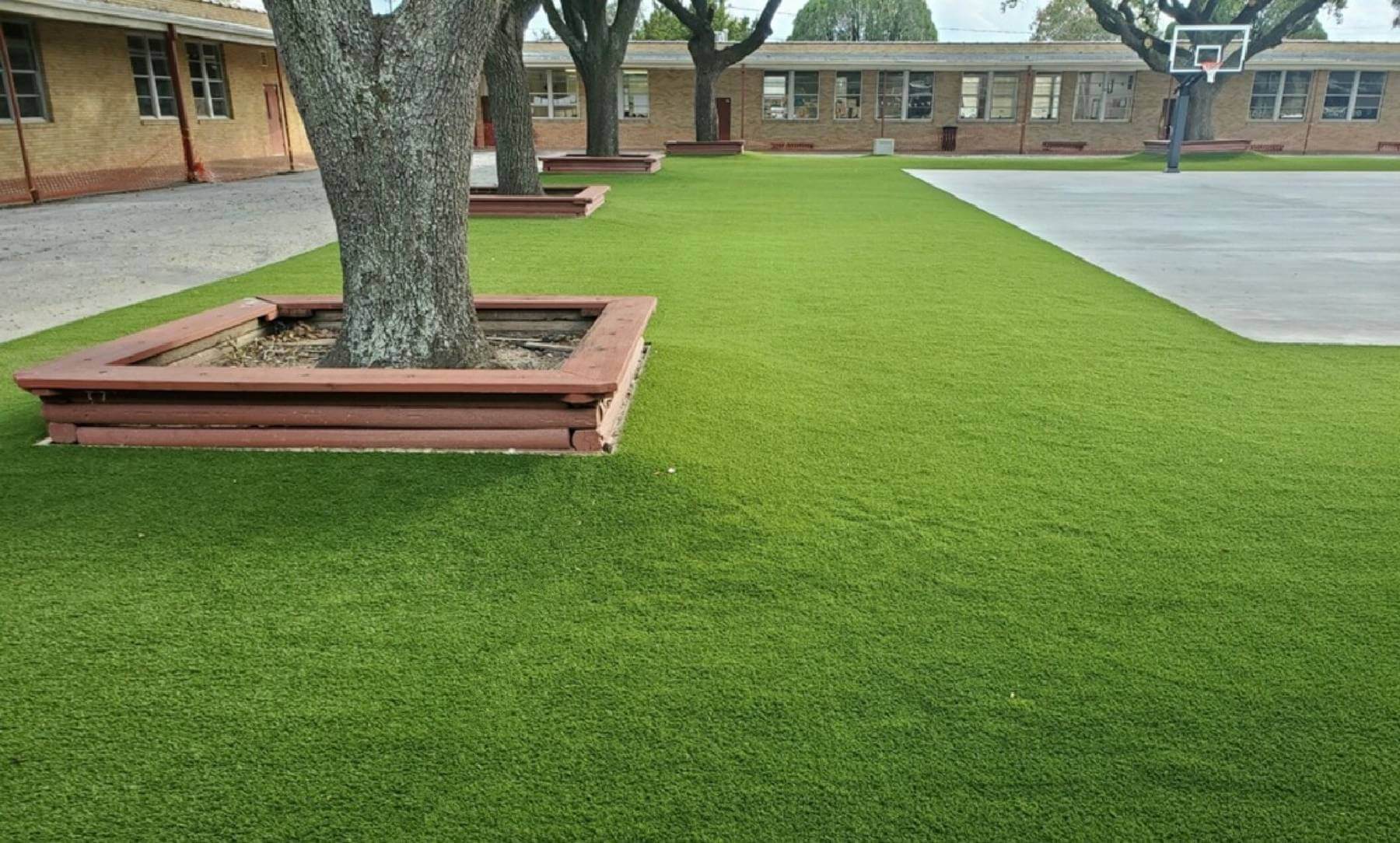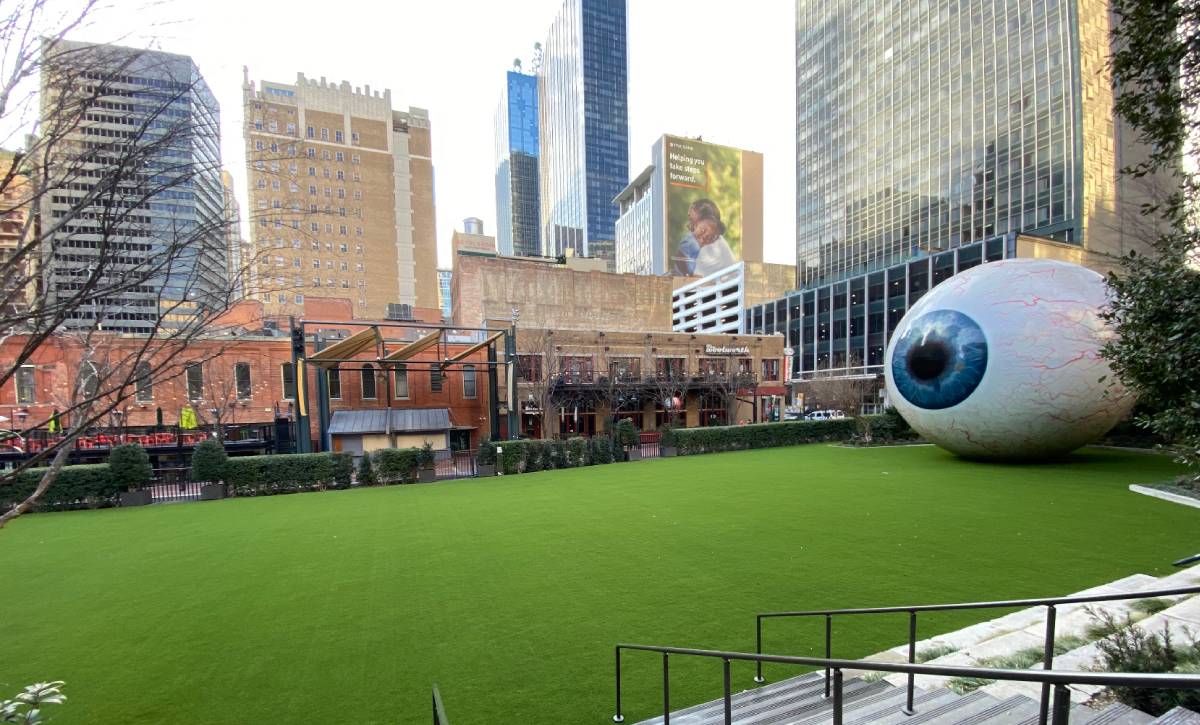 DualChill™ IR Reflective Technology 
Over time, traditional grass and other synthetic turf options will often deteriorate and fade from sunlight exposure. For this reason, we knew we needed to find a way to combat this so that our SYNLawn artificial turf would last for several years without having to be covered, repaired, or replaced. Our Super Yarn synthetic grass is made with DualChill, which acts as a thermal shield and reflects infrared light, protecting your investment from losing its green glow. Synthetic turf manufactured with this technology resulted in a 42 percent increase in reflectivity as well as decreased temperatures to help keep you and anyone else on your artificial grass surfaces in San Antonio, TX more comfortable.
Keep Static Away with StatBlock™ Technology
Whether you are an athlete training for the next big game or just playing in the backyard with family, static electricity can sometimes make synthetic grass unpleasant to play on. Fortunately, with the carbon-based anti-static StatBlock, you can enjoy your activities with ease. This means static energy can no longer be transmitted by objects like playground equipment or metal fixtures, thanks to the StatBlock in our Super Yarn artificial grass. According to testing, adding StatBlock to turf fibers can reduce static levels by up to 17 times. SYNLawn San Antonio understands the need to reduce static on surfaces like playground equipment – even if static shock is not very common in times of heavy foot traffic or high activity.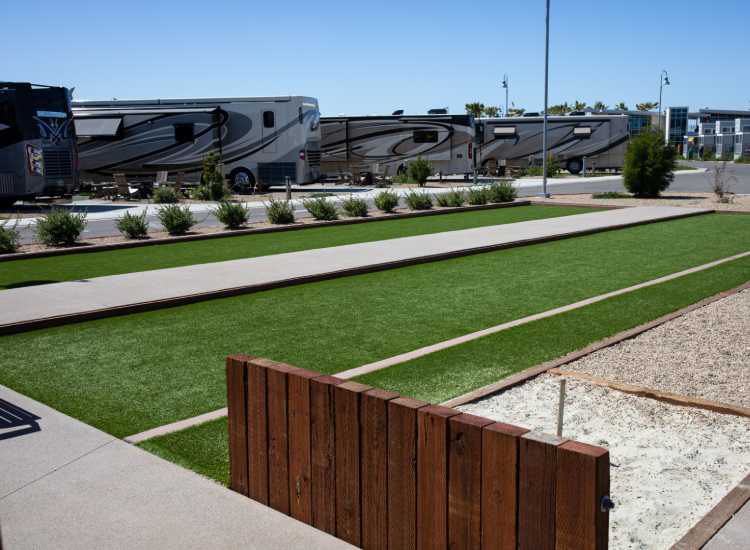 Super Yarn™ Provides Long-Lasting Sustainability
One of SYNLawn's highest priorities is making sure that the artificial turf that we produce is sustainable and friendly to the environment. For this reason, we utilize only high-quality plant-based materials, and with the addition of Super Yarn, we can ensure that our products last for years to come with minimal maintenance. This powerful combination of eco-friendly components and exclusive technology makes it simple to enjoy luscious green grass year-round in San Antonio, TX while conserving water and reducing your carbon footprint.
Learn More About Our Super Yarn Artificial Grass by Contacting Us Today!
SYNLawn San Antonio is a premier provider of artificial grass in San Antonio, TX at incredibly affordable pricing – with payment options available to accommodate every budget. We strive to make it simple for commercial and residential customers to bring their landscape design dreams to life with our versatile artificial grass. For more information about our Super Yarn Technology and our San Antonio artificial turf installation services, contact our team today to take advantage of your complimentary consultation!
Please fill out all mandatory fields with an astrerisk *
Your information will be held confidential with our company.