Indoor Putting Greens in San Antonio, TX
SYNLawn Central Texas is a reputable manufacturer and installer of high-quality indoor putting greens in San Antonio, TX. If you're a golf aficionado, you'll agree that practice makes perfect and time spent polishing your game translates into improved performance on the golf course. But training requires time and effort, especially if you have to commute to and from distant golf courses. SYNLawn Central Texas has a better alternative: indoor putting greens.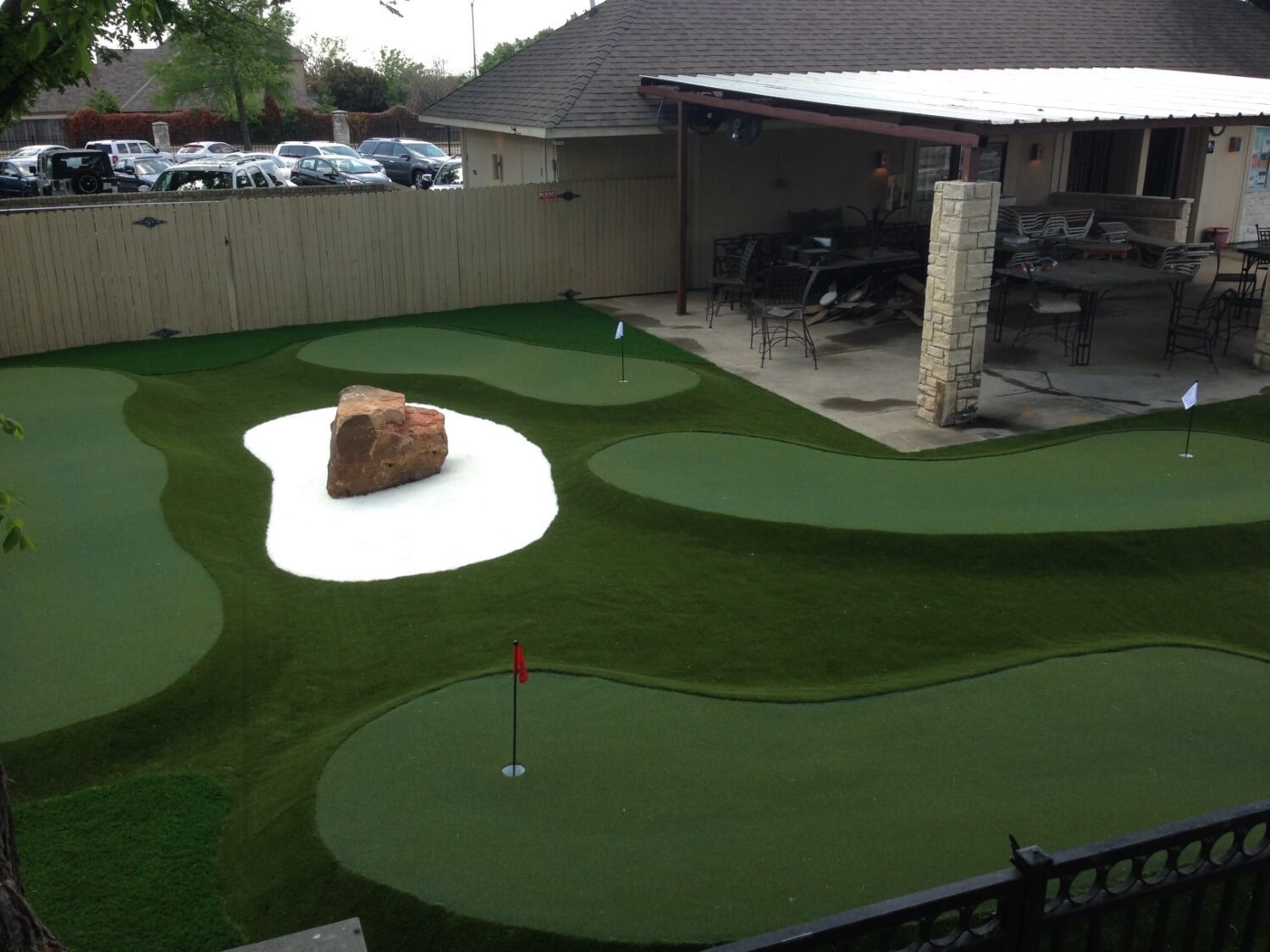 For the last 40 years, SYNLawn has been a leader in the sale and installation of artificial grass for commercial and residential use. This includes indoor golfing solutions. With our innovative indoor turf, you can practice and play regardless of the time of day or weather.
San Antonio is sprawling with exciting golf courses. In total, the city has over 33 major courses which host numerous tournaments each year. However, there has been an increase in demand for artificial indoor golf courses, given their convenience and minimal upkeep. Let us examine why San Antonio residents are gravitating towards SYNLawn Central Texas' artificial indoor putting greens.
Benefits of our Artificial Putting Greens
SYNLawn Central Texas is committed to quality and excellence. Our signature indoor golf turf is highly recommended for its resilience and durability. This stems mainly from how it is constructed: we utilize state-of-the-art antibacterial technology, including Dualchill IR Reflectives and StatBlock anti-static components. These plant-based, FDA-approved materials make our turf extremely resilient to wear and tear without compromising its luxurious feel. That's why our artificial turf products can last up to 20 years. Even better, our products come with a lifetime warranty.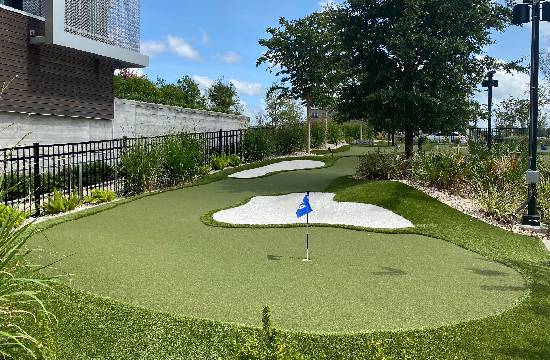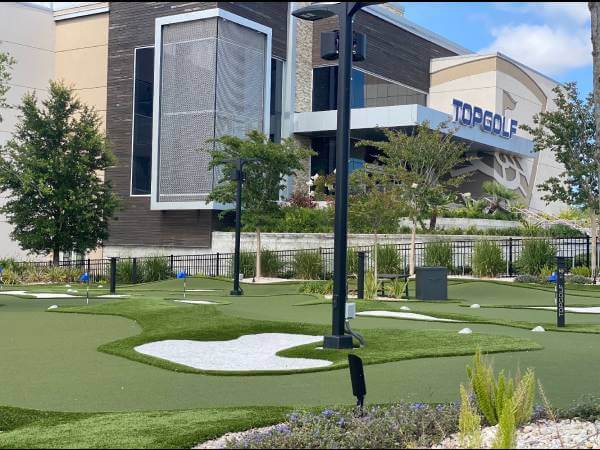 To ensure their golfing surfaces meet PGA standards, natural golf turf operators must pay for continuing landscaping contracts, expensive lawn equipment, water sprinklers, in addition to dealing with enormous water bills, chemicals, and purchasing seeds. This is not the case with artificial indoor putting greens. No recurring landscaping contracts, rising water expenses, nor chemical additions are required for the lawn to look beautifully immaculate. From an economic standpoint, this is a huge money saver.
Play Anytime Regardless of Weather
One obvious disadvantage of outdoor golfing is its susceptibility to inclement weather. Golfers cannot play when it rains, snows, or is intensely hot (summer). The same goes for nightfall when most public golf courses are closed. If you install our artificial indoor putting greens, you can enjoy your favorite pastime irrespective of the time of the day or the weather. You never have to deal with prolonged downtime during winter months or sweltering summers. In fact you will be well prepared with your own indoor golf greens especially for those times when everyone is sheltered indoors. This type of availability can dramatically improve your game.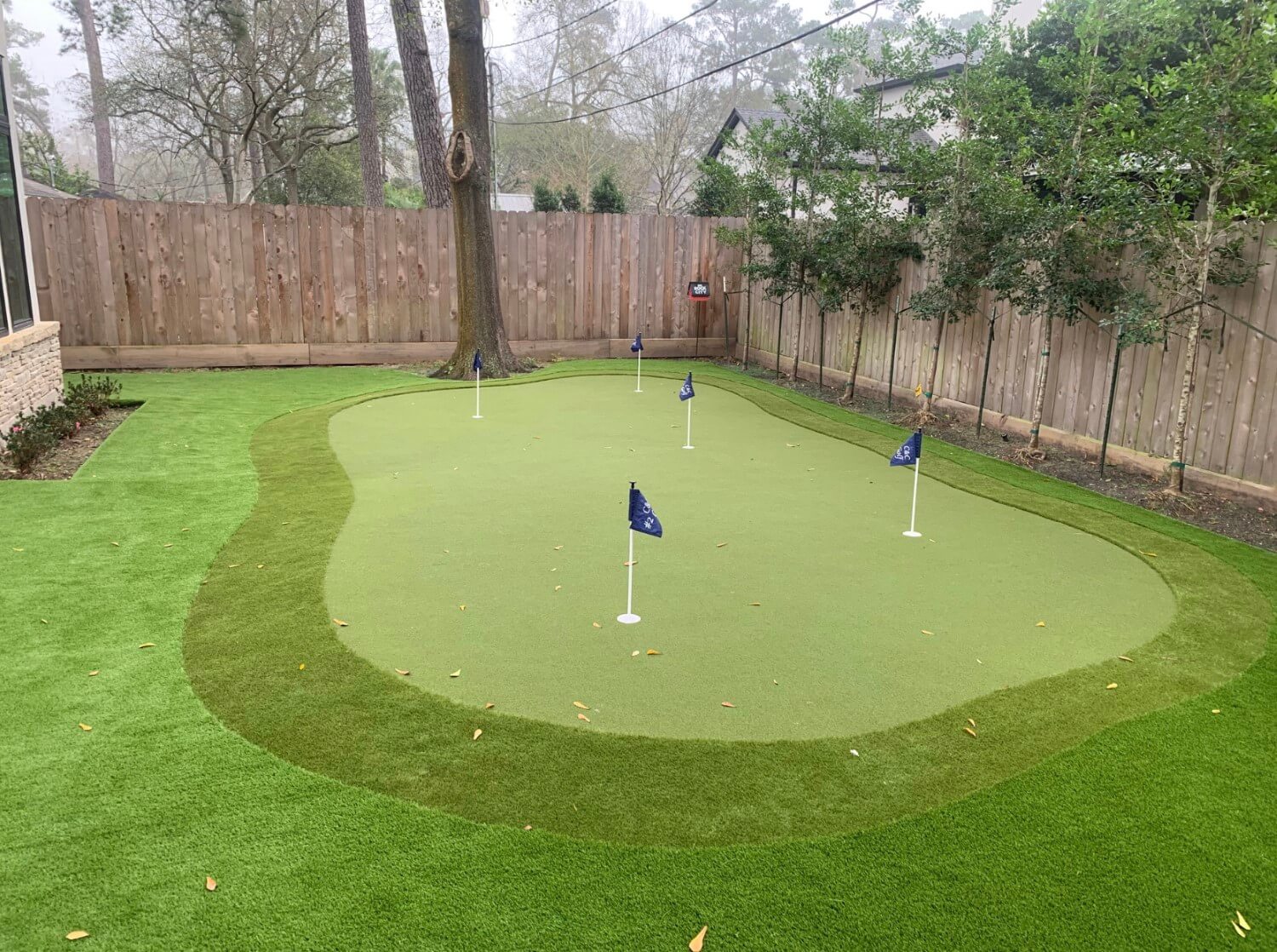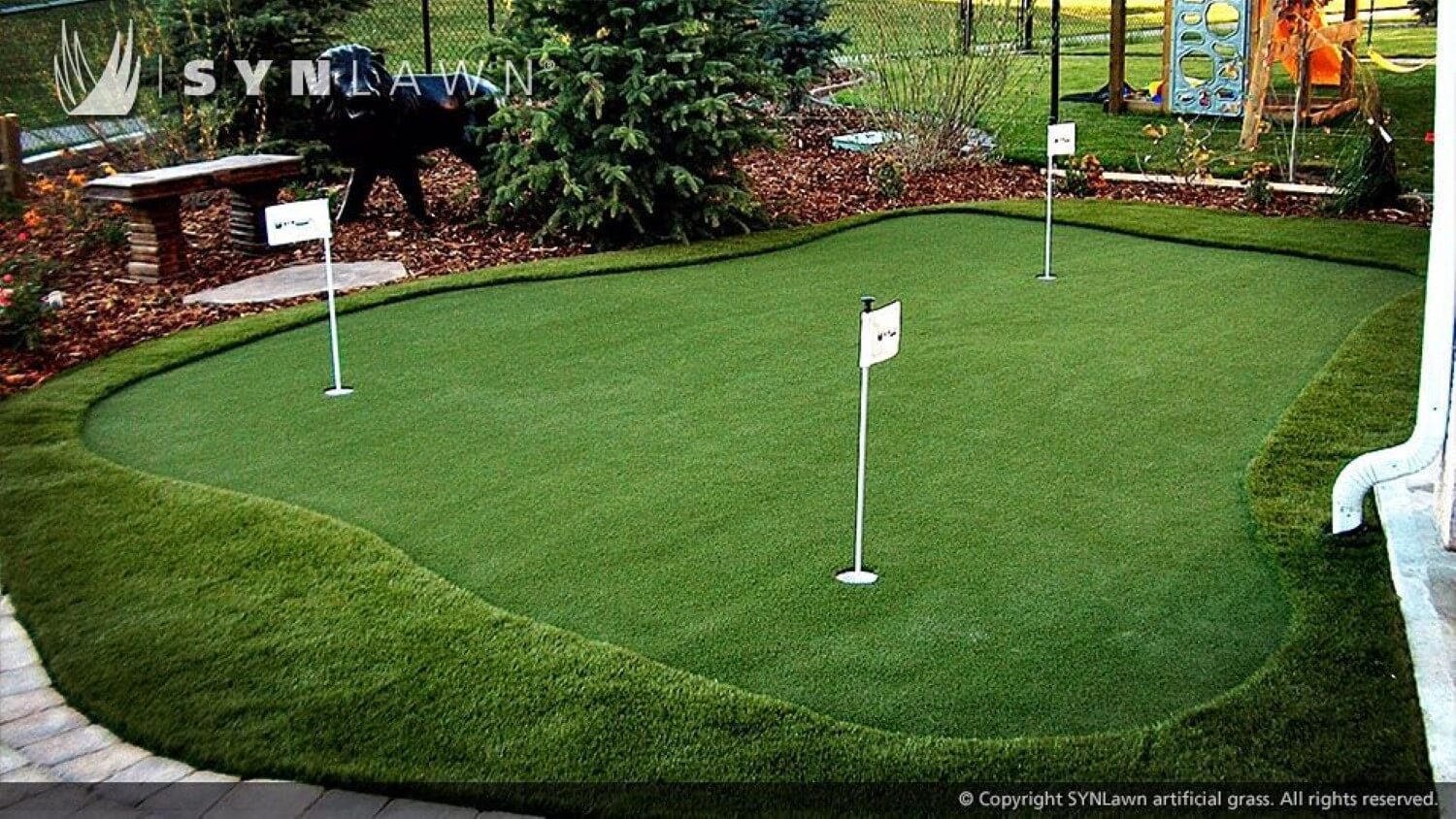 Relatively Low maintenance
It is well established that maintaining natural grass lawns is an expensive and time-consuming endeavor. Owners must deal with continuous grass mowing, watering, fertilizer, and other purchases, as well as water sprinklers. In many areas, because lawn maintenance is mandated by local housing associations, maintaining an immaculate lawn is not an option. Additionally, because golfing turf is more demanding than standard lawns, maintenance expenses are significantly higher. 
Thankfully, indoor putting greens are an exception. While installation requires an initial investment, the turf does not require constant watering or trimming. Additionally, no chemicals are necessary. As a result, synthetic indoor putting greens are a more cost-effective long-term investment than natural grass.
Whether you're upgrading an existing indoor turf or installing a new one for the first time, our expert designers and installation crew have everything you need to ensure the success of your indoor putting green golf course. Our skilled staff can assist you by conducting an assessment to determine your specific needs. Contact us today to schedule an appointment.
Please fill out all mandatory fields with an astrerisk *
Your information will be held confidential with our company.