SYNLawn® Central Texas Pet Turf for Dog Parks
At SYNLawn, we take pride in providing the most realistic and durable artificial pet turf in San Antonio, TX. Our pet-friendly turf solutions are the perfect choice for commercial dog parks, dog runs, doggy daycares, boarding facilities and more. We have instilled over 50 years of research and development into creating the highest quality commercial pet turf featuring several proprietary turf technologies and eco-friendly materials. We collaborate with US farmers to manufacture our pet turf with plant-based materials such as sugar cane and soybean oil to provide landscapes with a pet-friendly and environmentally safe grass alternative. As a result, SYNLawn artificial pet grass is the top choice for any San Antonio commercial dog park installation.
SYNLawn San Antonio pet-friendly synthetic grass features several unique features and benefits such as:
Stain and odor resistance
Cooler surface temperatures for pets to enjoy in the summertime
Highly effective antibacterial enhancement removes bacteria and prevents the growth of mold
Replaces muddy and messy lawn spaces with a lush, vibrant, and incredibly durable lawn space
No more muddy paws in the house or car and no more digging holes in the yard
No more fleas, ticks, or rodents taking residence in the lawn
Drains at a rate of up to 1,400 inches per hour; water drains right through - your pets will be able to enjoy the park shortly after storms because there will be no standing water
Suitable for all dog breeds; even the most destructive canines
Save time and money on lawn maintenance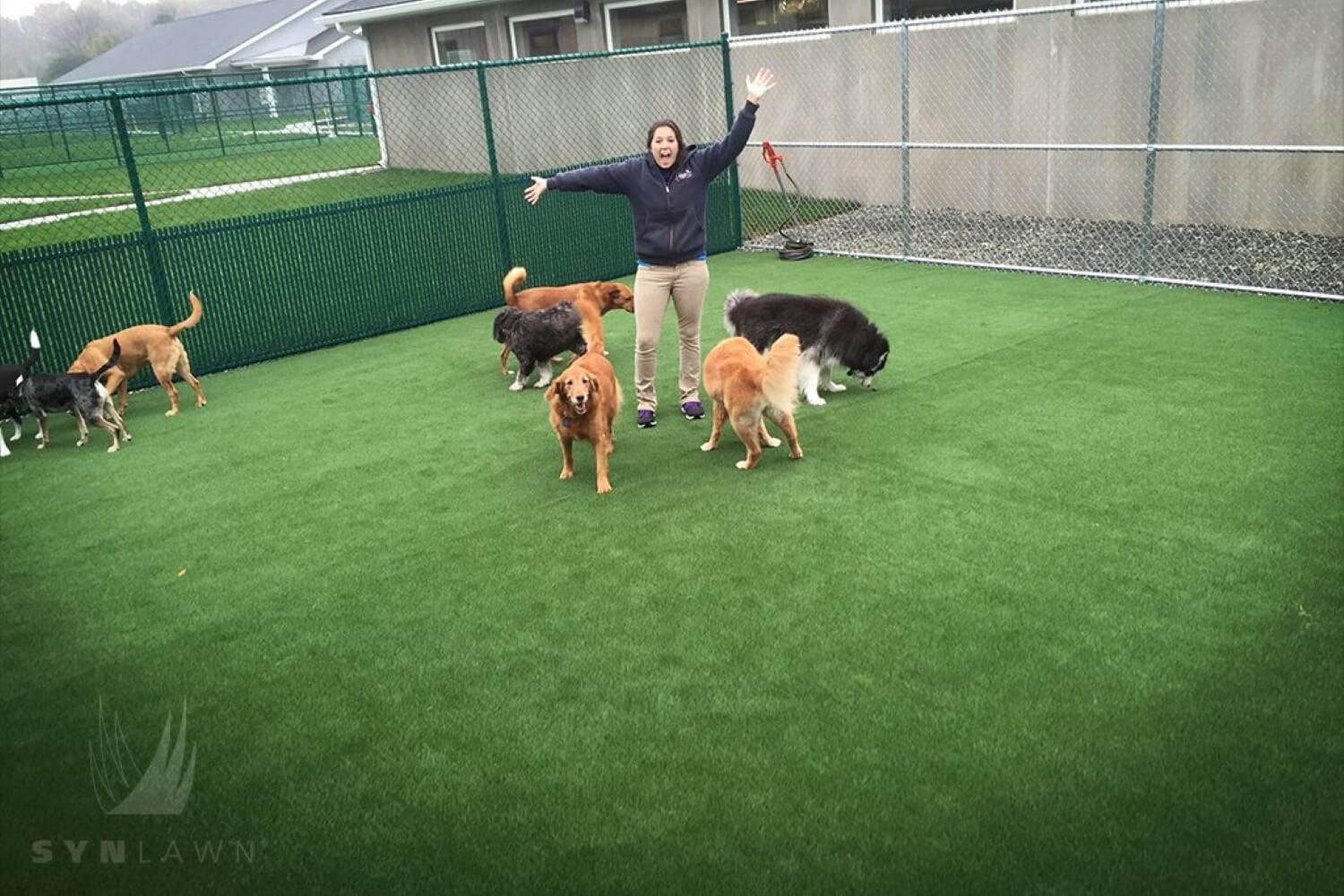 Over time traditional grass can lose its luster and deteriorate as a result of poor weather, harsh sunlight, high activity and more. Pets digging in the lawn may destroy the natural texture, necessitating costly landscaping and upkeep. In addition, it can be very difficult to keep grass and alternative turf brands stain and odor-free after pet-use. Pet waste on natural grass is frequently an issue and can be harmful if children and pet-owners are playing on the same lawn. Additionally, maintaining a commercial dog park can very expensive and time consuming when it comes to mowing, fertilizing, frequent watering, reseeding and more. Traditional grass also makes it difficult to enjoy outdoor activities if it rains and can result in flooded lawns and muddy paws.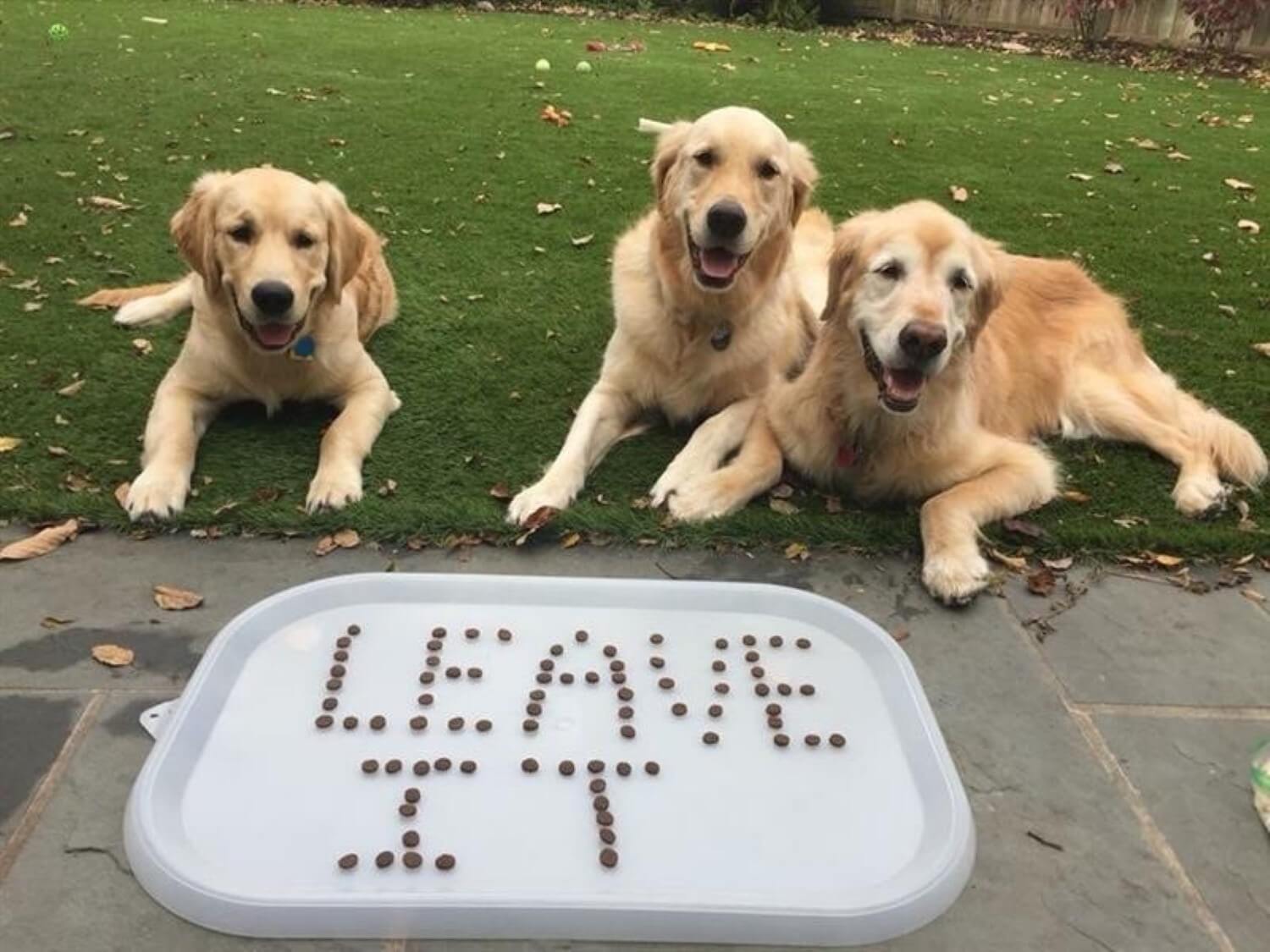 Thanks to SYNLawn Central Texas' commercial dog park turf, pet-friendly facilities can eliminate the stress associated with natural grass by choosing the highest quality pet turf on the market. Its optimal drainage eliminates mud accumulation, and your guests can continue to enjoy the park even after an afternoon shower. Our incredibly resilient, soy-based EnviroLoc backing system locks-in turf fibers to prevent shedding and extend the life of our San Antonio dog parks.
Additionally, we add the industry's most advanced pet-friendly infill Envirofill® to our pet-friendly installations to further aid in the prevention of stains and odors derived from pet waste. This acrylic infill is safe for pets and is captured by our EnviroLoc backing system to prevent to infill from being drained through the turf for long lasting enjoyment.
SYNLawn San Antonio pet grass is easily the healthiest, cleanest, most ecologically friendly, and technologically advanced grass substitute. Our ultra-realistic and low-maintenance pet turf is taking pet-friendly accommodations to the next level.
LEt us handle your dog park installation
Our pet turf for dog park installations in San Antonio, TX, is perfect for all dog breeds and all landscapes. For more information on how your pet-friendly business can benefit from SYNLawn products and San Antonio pet turf installation services, contact us today to schedule a free consultation today!
Please fill out all mandatory fields with an astrerisk *
Your information will be held confidential with our company.