Artificial Grass for Apartment Complexes
San Antonio's apartment buildings are excellent candidates for SYNLawn commercial artificial grass. This is not surprising given the state's dry conditions, persistent water shortages, and cost of living. Our synthetic turf is durable, boosts the property's visual appeal, and lowers overall maintenance costs while conserving the environment. And for tenants with kids and pets, synthetic turf affords an excellent and safer alternative to traditional grass.
SYNLawn San Antonio's Artificial Grass is Ideal for Apartment Complexes
SYNLawn San Antonio has gained recognition as a trustworthy and dependable supplier of high-quality artificial grass for apartment complexes. Headquartered in San Antonio, TX, SYNLawn San Antonio has excelled in the synthetic turf industry for decades. Having completed more than 300,000 residential and commercial projects to date, we are confident in our ability to assist you in selecting the most appropriate synthetic turf for your apartment complex.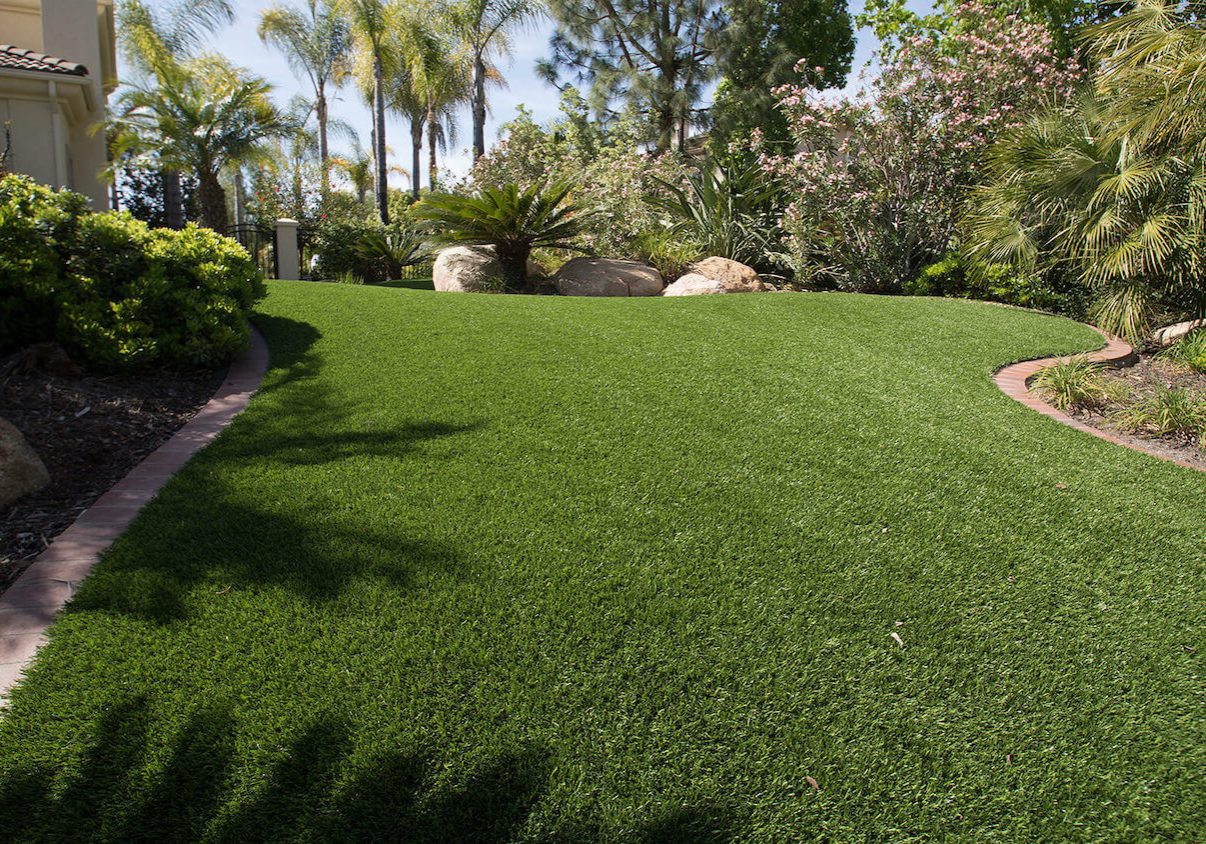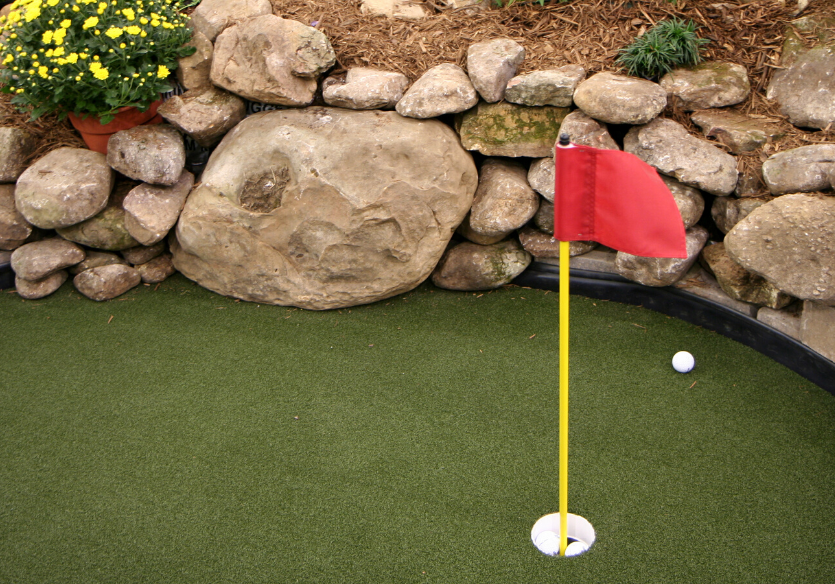 It's well-known that the apartment rental business is highly competitive. To attract quality clients, apartment complexes must look enticing to potential renters. This means well-maintained grounds, clean surroundings, and immaculate lawns. Installing artificial grass meets these requirements.
Our artificial turf products add an impressive touch of elegance to the apartment complex's overall visual appearance. This includes stunning aesthetics that give the grounds a relaxing and serene atmosphere.
Low Overall Maintenance Costs
The ultimate goal of operating an apartment complex is to make a profit. As with any other business, this means boosting income while lowering costs. Depending on the size and configuration of the particular apartment complex, maintenance costs, especially those associated with landscaping, can be exorbitant. This can be true in San Antonio, which is plagued with droughts, water shortages, and a high cost of living.
Installing artificial grass is the logical remedy to high maintenance costs. Even though an initial investment is required for installation, the synthetic turf pays for itself over time. For instance, it drastically reduces the monthly landscaping expenses such as lawn mowing, irrigation, seeding, edging, and the like.
Installing synthetic turf allows apartment complexes to save money on their water bills. This is because San Antonio and the United Stateshas been undergoing a severe drought for the past few years, which has resulted in a decrease in water reservoir levels. As a result, local governments have imposed harsh water restrictions.
Due to these restrictions, apartment complexes that continue to water their lawns have seen a significant increase in their water bills. Installing artificial turf in San Antonio is a reasonable remedy to these issues.
Finally, apartment complexes in San Antonio can wave goodbye to their pricey landscaping equipment thanks to artificial turf. This includes purchases of push lawn mowers, trimmers, water sprinkler systems, nozzles, hydroponics equipment, and garden hoses, among other things.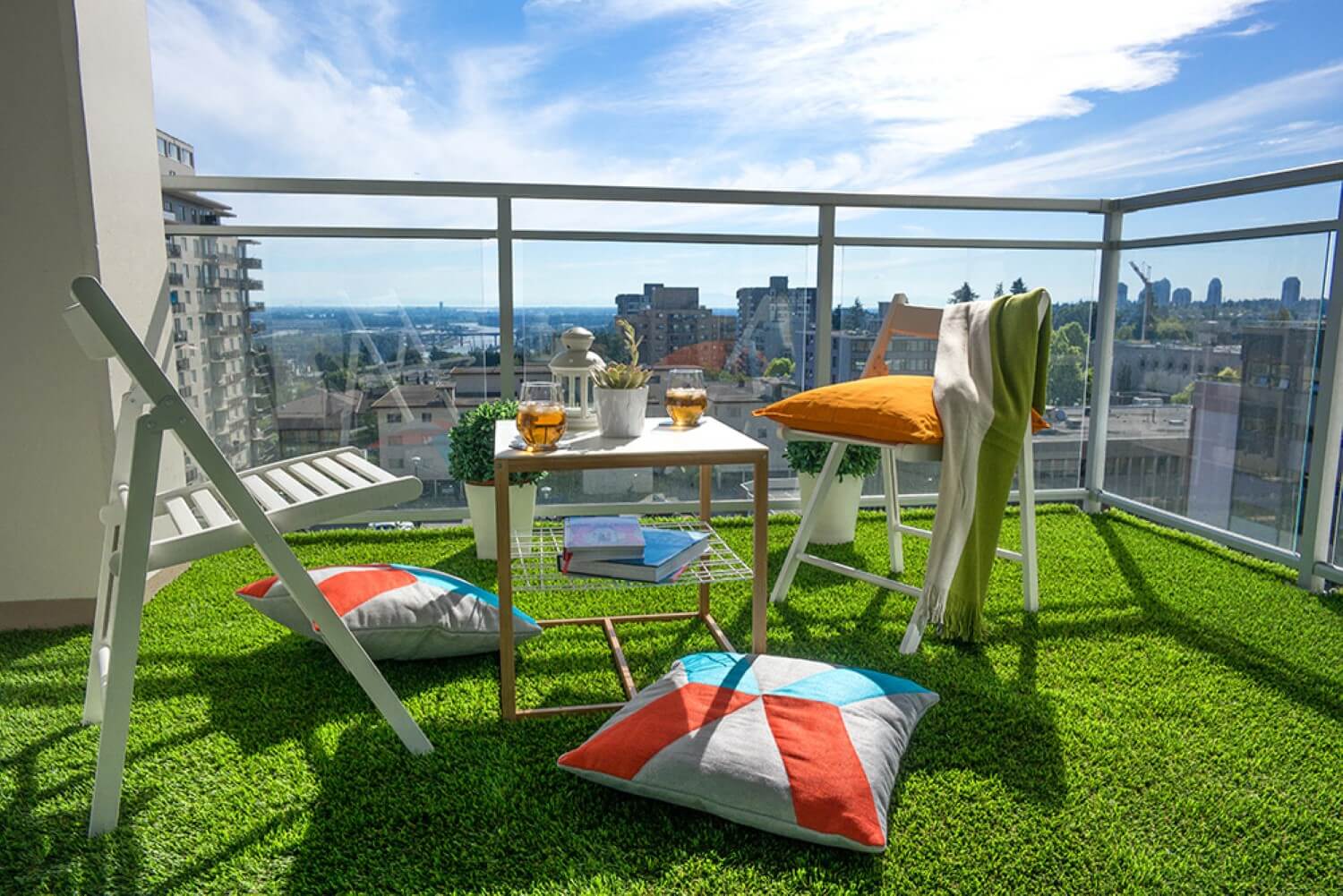 Amazing for Putting Greens
Artificial grass is the ideal surface option for golf putting greens. It maintains a consistently immaculate appearance, is simple to maintain, and complies with stringent PGA golf requirements.
Apartment complexes seeking to attract golf enthusiasts frequently partner with SYNLawn San Antonio to provide high-quality, easily customizable synthetic putting greens.
Excellent for Playgrounds
Tenants with kids will appreciate SYNLawn San Antonio's artificial turf and playground surfaces. In addition to looking and feeling like traditional sod, artificial grass is incredibly durable. It can withstand a massive amount of pressure from repetitive use and still stay pristine. But, perhaps the most significant benefit is the way it's constructed.
SYNLawn's synthetic turf processes are nationally-renowned. Our turf is made using FDA-approved Enviroloc Technology, which replaces fossil-fuel-based polymers. It's also infused with multi-layered polypropylene, which acts as a soft cushion that prevents injuries at the playground.
Contact us for a Free Consultation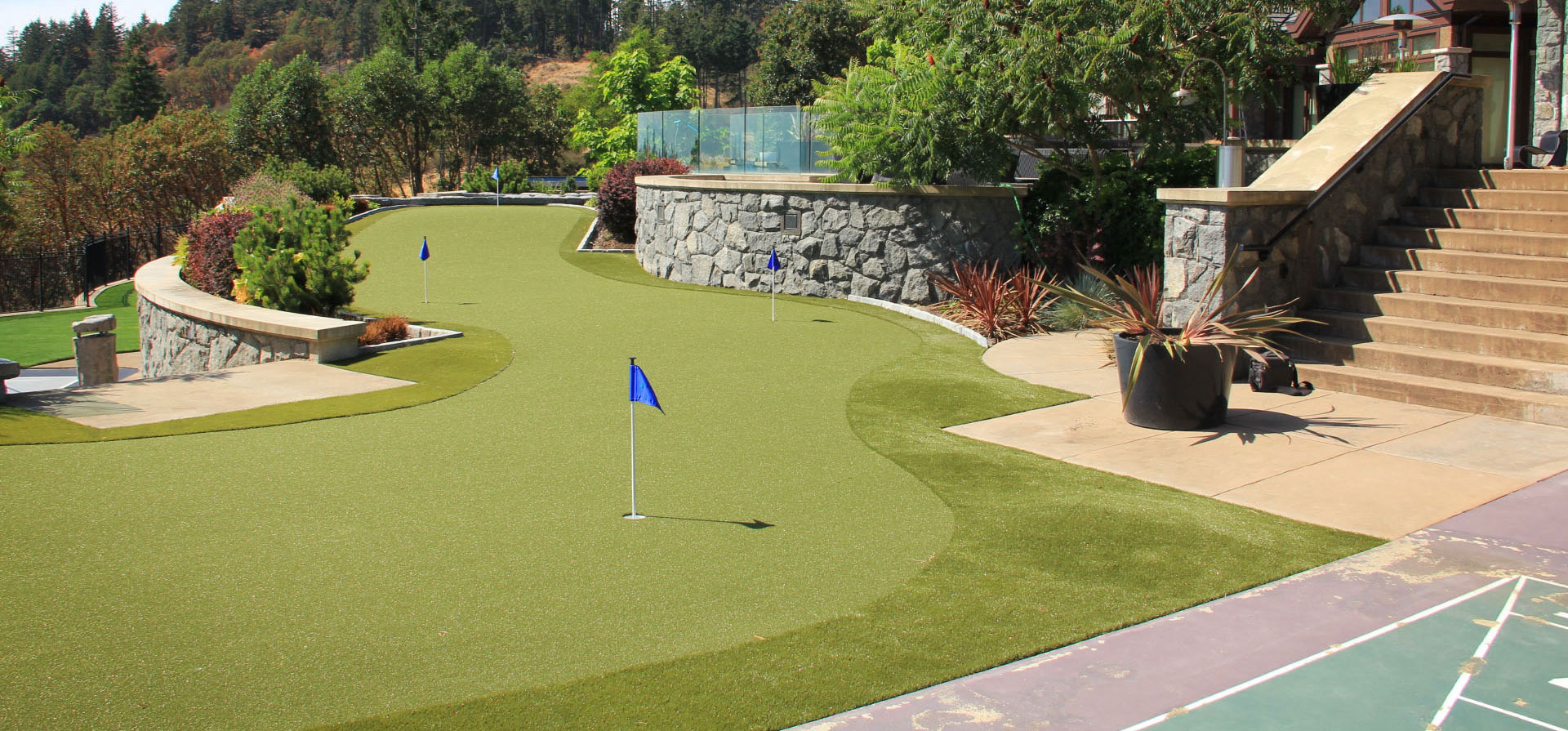 If your apartment complex is ready to make the transition to artificial grass, SYNLawn San Antonio has both the skill and experience working in the great state of Texas. We can customize each installation to fit any apartment's unique configuration. Give us a call or schedule a free consultation online today.
Ready to lower your yard maintenance costs, golf more, and enjoy life? Call us for a free consultation to get started on your residential or commercial putting golf green.
Please fill out all mandatory fields with an asterisk *
Your information will be held confidential with our company.