Commercial Artificial Grass in San Antonio, TX
SYNLawn Central Texas provides first-rate commercial artificial grass to businesses in San Antonio, TX and its surrounding areas. Our innovative synthetic turf provides surfaces that are stunning to admire, easy to care for, and durable to resist wear and tear. In doing so, our many specialized commercial artificial turf products are ideal for businesses of all sizes and purposes in San Antonio and other Central Texas communities. 
Synthetic Grass for Businesses of All Kinds
A variety of commercial businesses in and around San Antonio, Texas can benefit from switching to or installing commercial artificial grass from us at SYNLawn Central Texas. Some examples include:
Retail storefronts
Shopping malls
Restaurants
Office buildings
Business & office parks
Amusement parks
And many, many more!
If you own a commercial property in the San Antonio area and desire a beautiful, green surface that benefits you, your customers, your employees, and your business as a whole, consider installing our commercial artificial turf!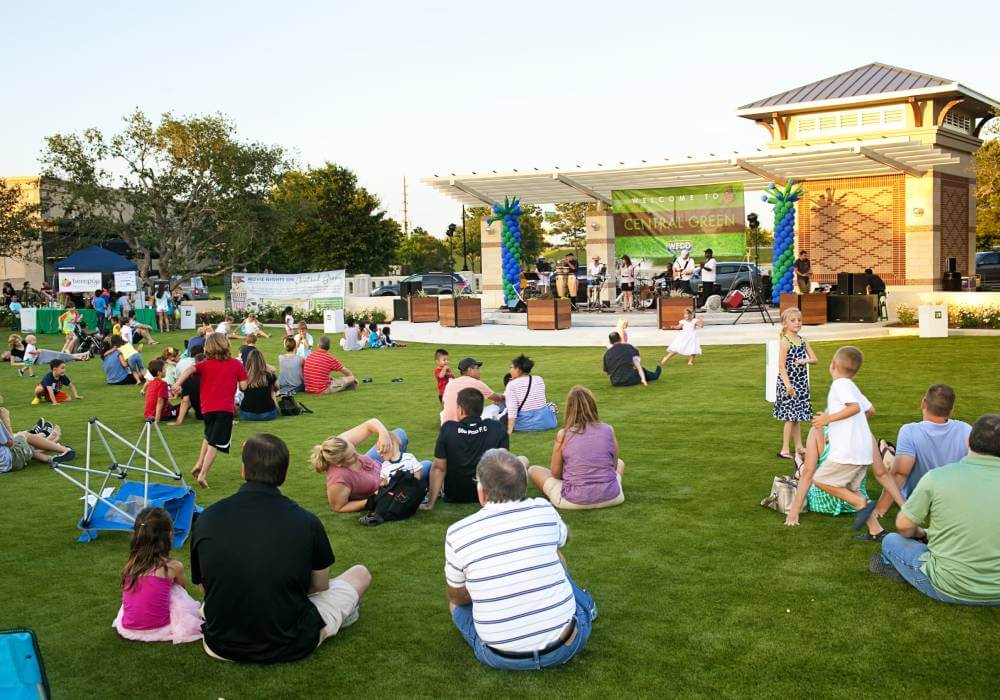 Benefits of Commercial Artificial Grass from SYNLawn Central Texas
At SYNLawn Central Texas, our commercial artificial turf can be a highly beneficial surfacing option for businesses in San Antonio, TX. Some of the numerous benefits of having our professionals install synthetic grass on your commercial property include: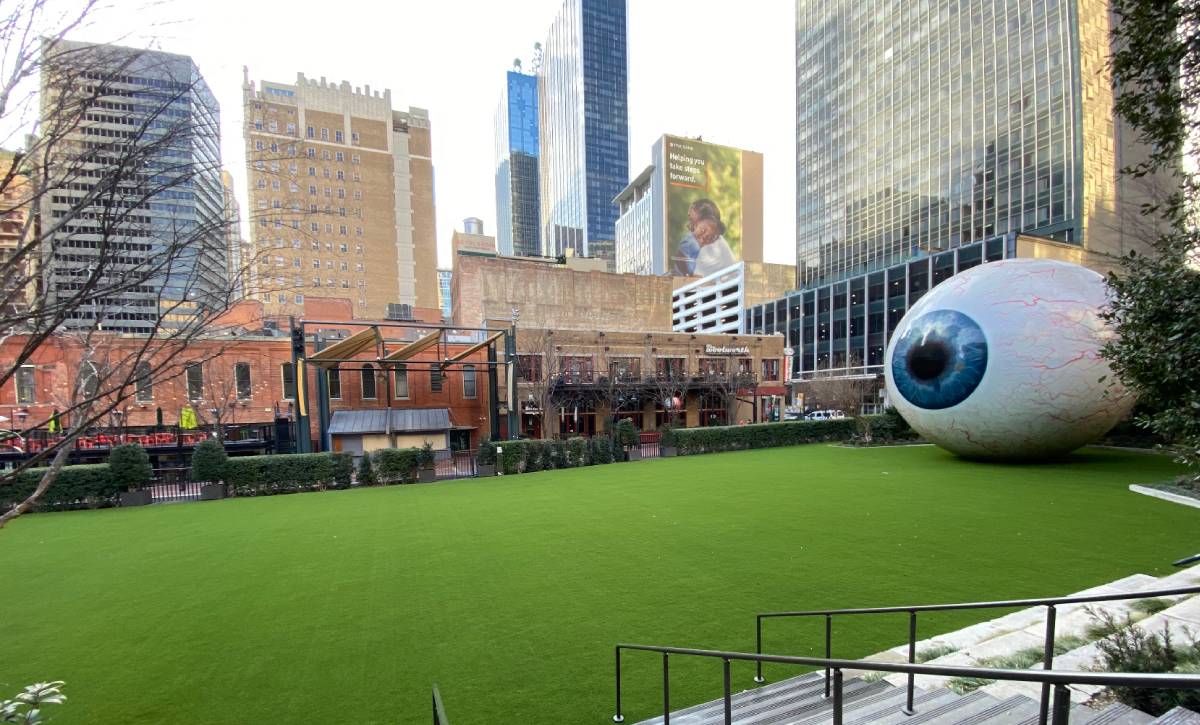 Exceptional Durability
Businesses in San Antonio, TX can see dozens to hundreds and thousands of people visiting them on a daily, weekly, or monthly basis. These high levels of foot traffic can generate plenty of wear and tear, which can have a dramatic impact on many forms of surfacing. Fortunately, at SYNLawn Central Texas, our commercial artificial grass resists wear and tear – even from the local weather. This allows it to look its best for years to come!
Consistently Stunning Surfaces
Unlike conventional grass that withers and dies off, our commercial synthetic turf retains a beautifully lush and green appearance throughout its long life. This not only impresses customers and neighboring businesses by enhancing your curb appeal, but it can help your employees take pride in their place of employment, making it a win-win for you and everyone who frequents your commercial property.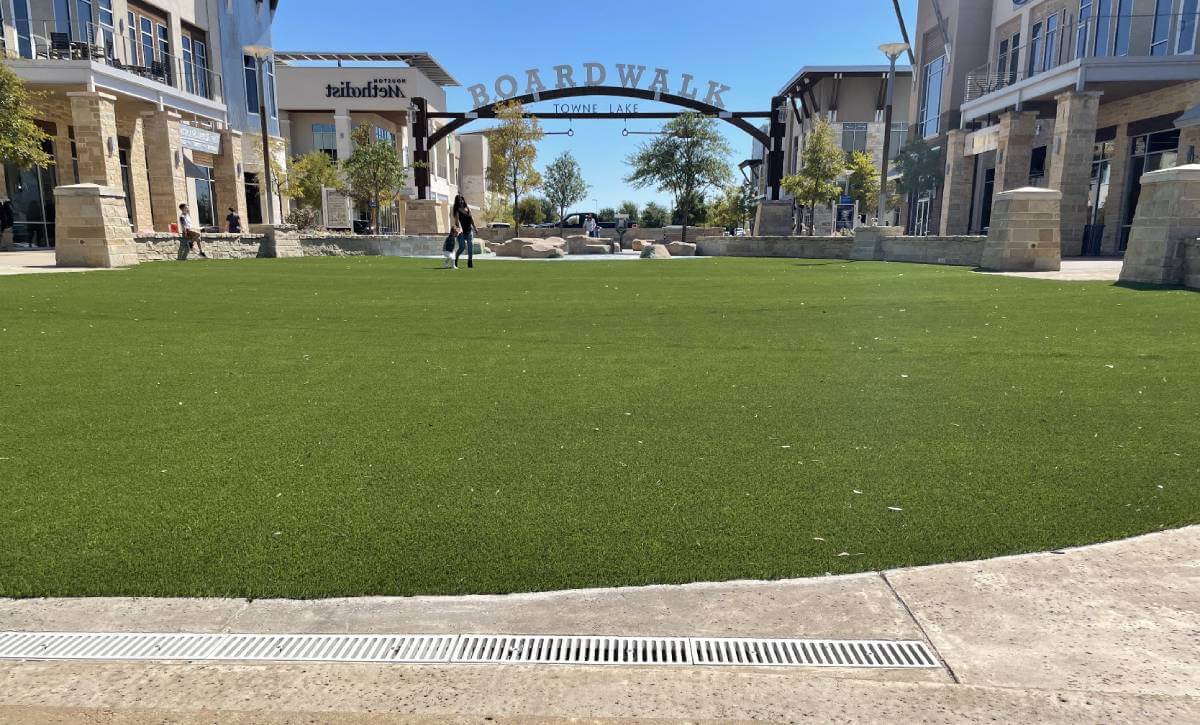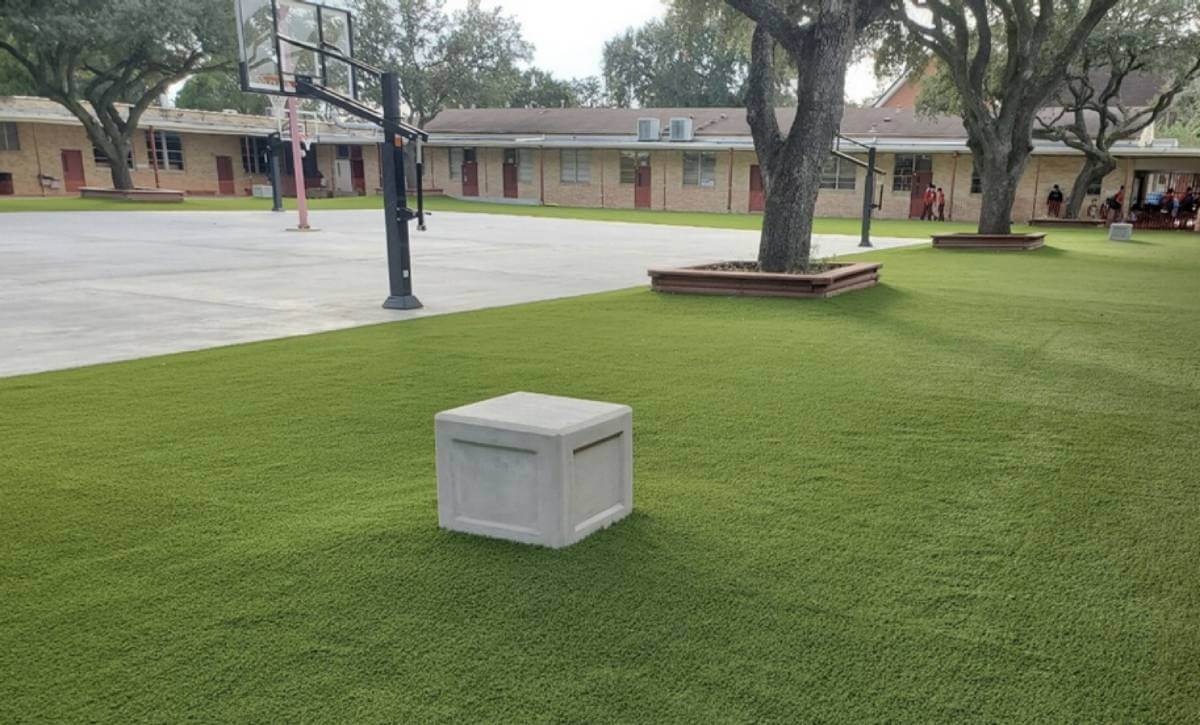 Conserving Water
Concerns over the water supply in Texas are common. So for many businesses, it is important to help communities in Texas, including in San Antonio, conserve water. Thankfully, with our commercial artificial grass, businesses can eliminate lawn and landscape watering, which can help save San Antonio hundreds of thousands of gallons of water each month!
Lack of Maintenance Required
Our commercial artificial turf is also an exceptional way for San Antonio businesses to save money. Unlike traditional grass, which requires numerous time-consuming maintenance tasks, our commercial synthetic grass requires little to no maintenance at all. This allows you to cut your groundskeeping costs without sacrificing your business' curb appeal!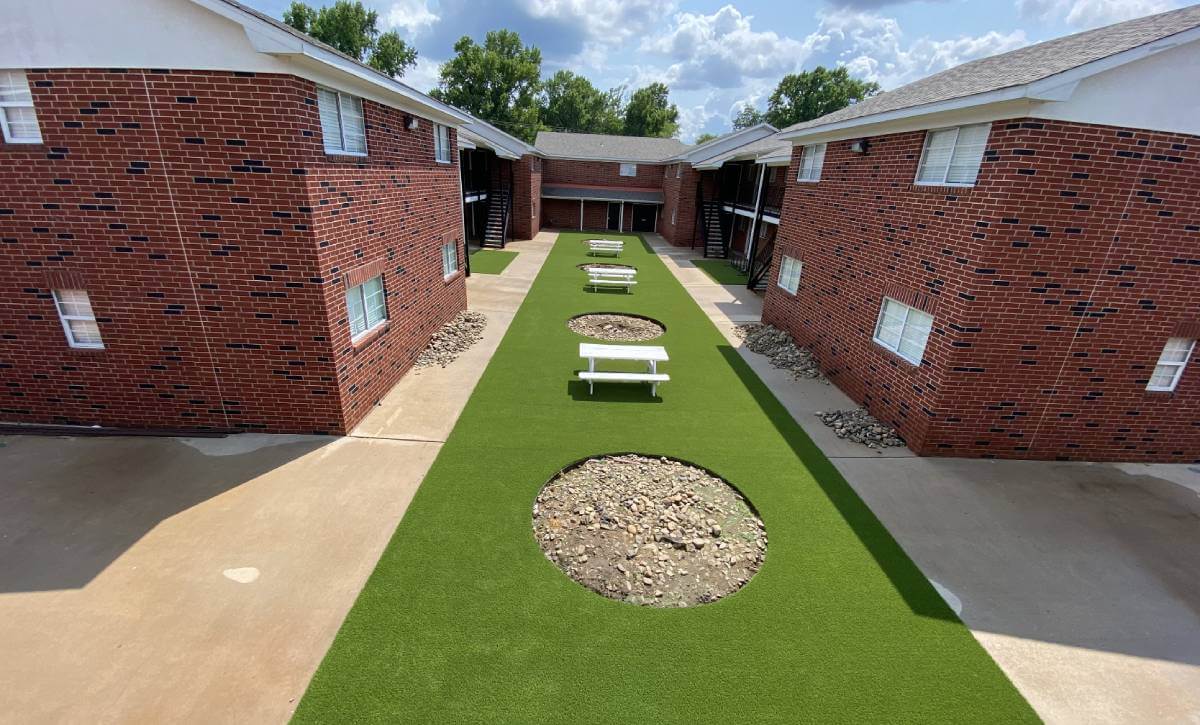 Get a Quote for Commercial Artificial Grass Installation in San Antonio, TX!
At SYNLawn Central Texas, our various forms of commercial artificial grass help businesses in San Antonio, Texas switch to superior surfaces. With our turf, you can own and utilize a lawn, landscape, putting green, or other type of turf installation that is durable, beautiful, and low-maintenance. Contact us today to learn more about our commercial artificial grass installation services in San Antonio, TX! We can even offer you a no-obligation quote!
Please fill out all mandatory fields with an astrerisk *
Your information will be held confidential with our company.