Eco-Friendly Artificial Grass in San Antonio, TX
Among the various innovations we put into our products and the exceptionally high safety standards we adhere to; environmental protection is one of our top priorities at SYNLawn. SYNLawn is pleased to offer artificial grass in San Antonio that benefits our planet while saving our clients time and money. SYNLawn is the world's leading maker of artificial grass. As a result, we believe it is our job to be the leading manufacturer of environmentally friendly goods in order to create sustainable environments for all of our customers while also contributing to a better environmental future.
San Antonio Artificial Grass - The Only USDA Certified Turf
SYNLawn is the only USDA-certified San Antonio artificial grass distributor that offers products that display a highly desired USDA label indicating the substantial amount of biobased content included in our products. As the world's largest manufacturer of synthetic grass, we think it is our obligation to contribute to environmental conservation.
As a result, SYNLawn San Antonio synthetic grass is the world's safest, cleanest, greenest, and most environmentally sustainable turf. It's also the reason we have total control over the whole process, from the first step to the minute you set foot on your installation.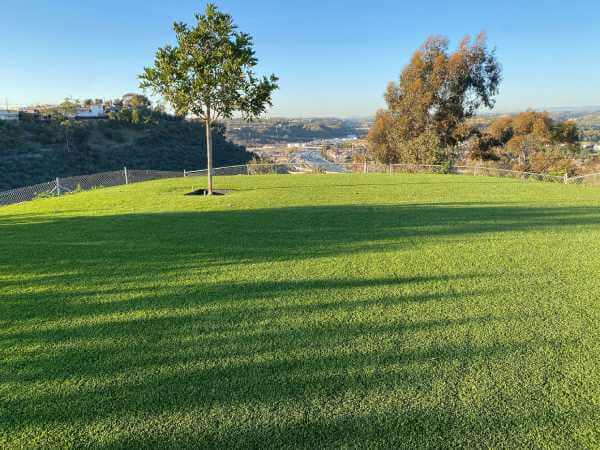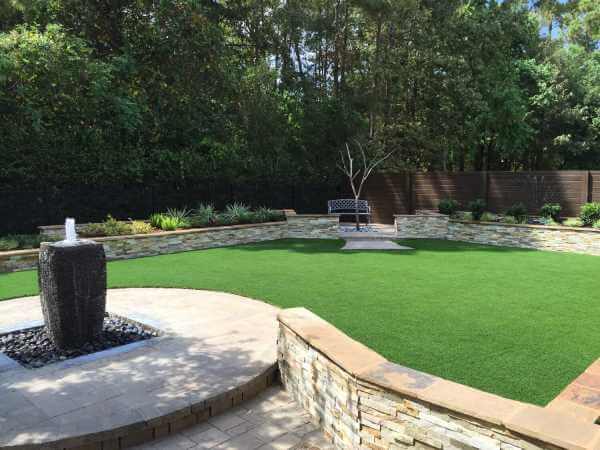 The Bio-Based EnviroLoc+™ Backing System
You can tell that our product is backed up by a lot of excellent thought if you flip a sample of our grass over. Our unique EnviroLoc+ backing secures the blades and ensures long-term durability that exceeds industry requirements. What's more essential though, is what it's built of. We have been using soybeans to make our EnviroLoc+ for decades, replacing up to 80% of petroleum-based products.
We are delighted to assist US soy farmers by using their soybeans, in addition to employing naturally grown, sustainable materials to help reduce carbon dioxide in the atmosphere. In addition, the Sanitized® coating included with EnviroLoc+ contains properties that inhibit environmental allergens like algae and fungal growth in the nearby vicinity, it is ideal for customers who suffer from respiratory allergies.
This extra layer of defense not only decreases allergies but also increases the product's lifespan. SYNLawn provides the cleanest and safest grass on the market thanks to Enviroloc+ protection and Sanitized®.
Make the switch to SYNLawn San Antonio artificial grass today and take advantage of the many ecological benefits that come with it. Save time and money on maintenance and enjoy the pride that comes with installing USDA-certified products that help protect the one and only home that we have, Earth. For more than 50 years, SYNLawn has spent countless hours on research and development to exhaust every possibility and explore every avenue of manufacturing the most eco-friendly products on the market today. For more information on how SYNLawn can benefit your commercial or residential landscape, contact us today to schedule a free consultation!
Please fill out all mandatory fields with an astrerisk *
Your information will be held confidential with our company.