The Architectural Kit That Solves It All from SYNLawn® Central Texas
The SYNLawn® Architectural Kit is once again allowing SYNLawn® to change the game in the artificial grass industry.
We are a fully licensed and insured company that has had the pleasure of working on multimillion-dollar projects from start to finish all throughout Texas and across the country. For more than 50 years, we have worked with industry professionals and industry experts to ensure that we provided surroundings that provide superior durability, performance, environmental sustainability, and the most advanced technologies.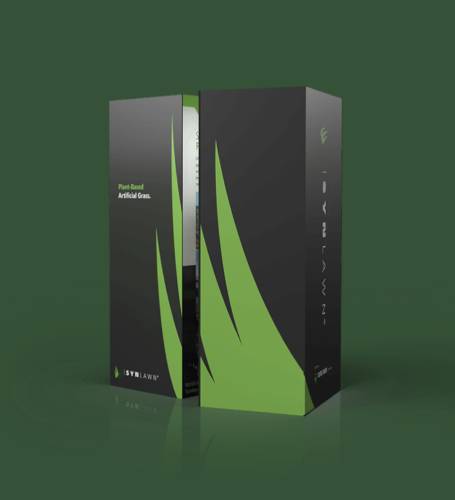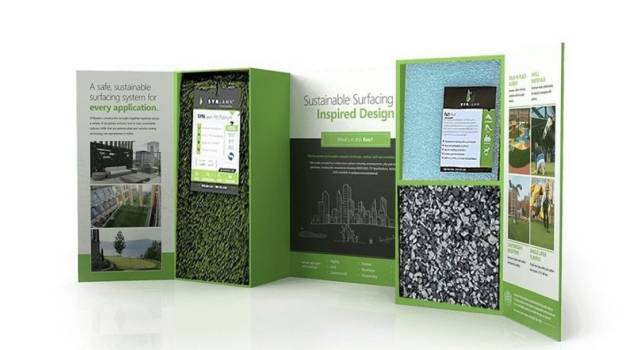 SYNLawn® Central Texas Provides the Best Artificial Grass on the Market
SYNLawn® products are at the forefront of innovation due to their specific features and environmental advantages. Other competitors do not account for the extra steps that distinguish us in our manufacturing process. We've spent over 50 years in research and development to stay ahead of the competition in the artificial grass business.
San Antonio artificial grass provides the best warranty against reflecting light in order to maintain our pure color pigments from fading and to ensure the longevity of your lawn's beauty. Our items are substantially more affordable and long-lasting as a result of our in-house manufacturing and usage of recyclable materials. We produce our items in-house in Dalton, Georgia. We work with local soy farmers to obtain components like sugar cane and soybean oil, which ensures that SYNLawn® artificial grass lasts a long time and does not end up in landfills. Furthermore, we are the only company that offers a diverse and ever-expanding selection of USDA-certified commodities. These products are remarkable for having a biobased content of more than 60%.
Furthering our commitment to environmentally friendly products is EnviroLoc™ and even more recently, EnviroLoc+™. EnviroLoc+™ has a two-part woven backing that gives it a more tufted appearance. Fiber loss is reduced, resulting in a more ecologically friendly San Antonio synthetic turf. The increased life expectancy of SYNLawn® artificial grass minimizes landfill garbage, removes emissions from lawn care equipment, and conserves scarce water resources. It reduces the creation of algae and fungi in the environment, which benefits allergy treatment.
One of our primary goals at SYNLawn® is safety. We provide things that are appropriate for individuals of all ages as well as pets. Many of our San Antonio synthetic grass products are IPEMA and ADA compliant, as well as ASTM E108 Class A fire rated. These products will not only protect against common injuries but will also allow first responders more time to extinguish inadvertent fires, reducing the risk of major injury and property damage. Fire damage, in particular, may be detrimental to the value of a house while also providing a danger of death. In 2016 SYNLawn® was directly credited for containing a fire that broke out on the roof of the Cosmopolitan Hotel as a result of our products carrying this rating.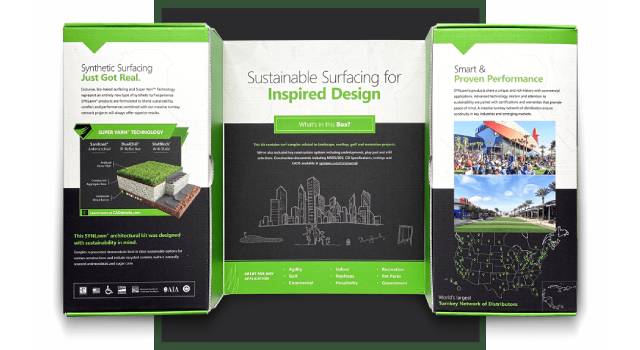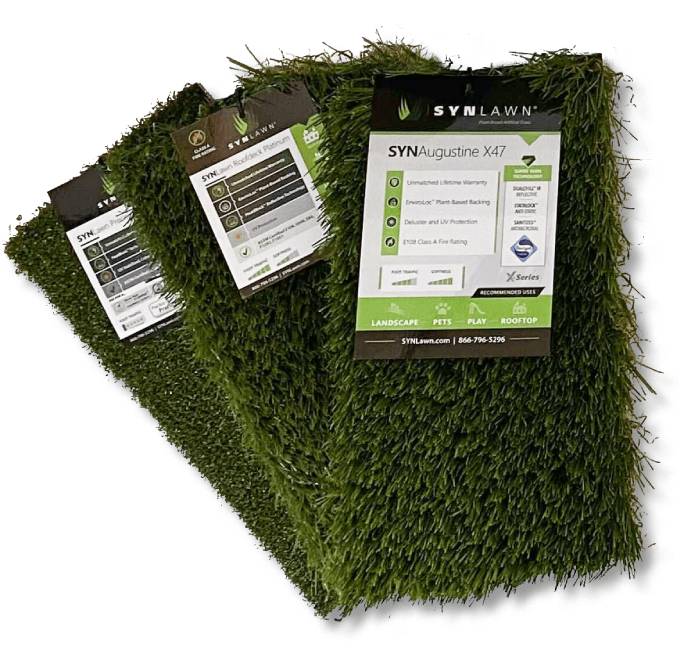 Contact SYNLawn® Today to Request Your Free Architect Kit!
The SYNLawn® Architectural Kit offers everything you need to get started, from grass samples to sustainable infill samples. We are confident that you will see and feel a difference in our San Antonio grass. With just a little information, we'll send you an Architectural Box filled with our incredible products.
The SYNLawn® architectural kit includes:
SYNLawn® San Antonio Turf Samples
Infill System Options
Nailer Board
Air Drain
Melos Stone
Brock Playground Padding
Fire-Rated UltraBase for Rooftop Installations
Commercial Brochure
Schedule a lunch and learn with us and we will become a resource of samples, product information, and continuing education courses that will grant you course credits in Health, Safety, and Wellness, STC CTI-L program, and more!
SYNLawn® Central Texas looks forward to partnering with you on your next project. We are dedicated to giving our customers complete creative freedom while providing our legendary products and technologies and meticulous installations from start to finish. For more information on our Architectural Kit, services, and products, contact SYNLawn® Central Texas today!
Please fill out all mandatory fields with an astrerisk *
Your information will be held confidential with our company.