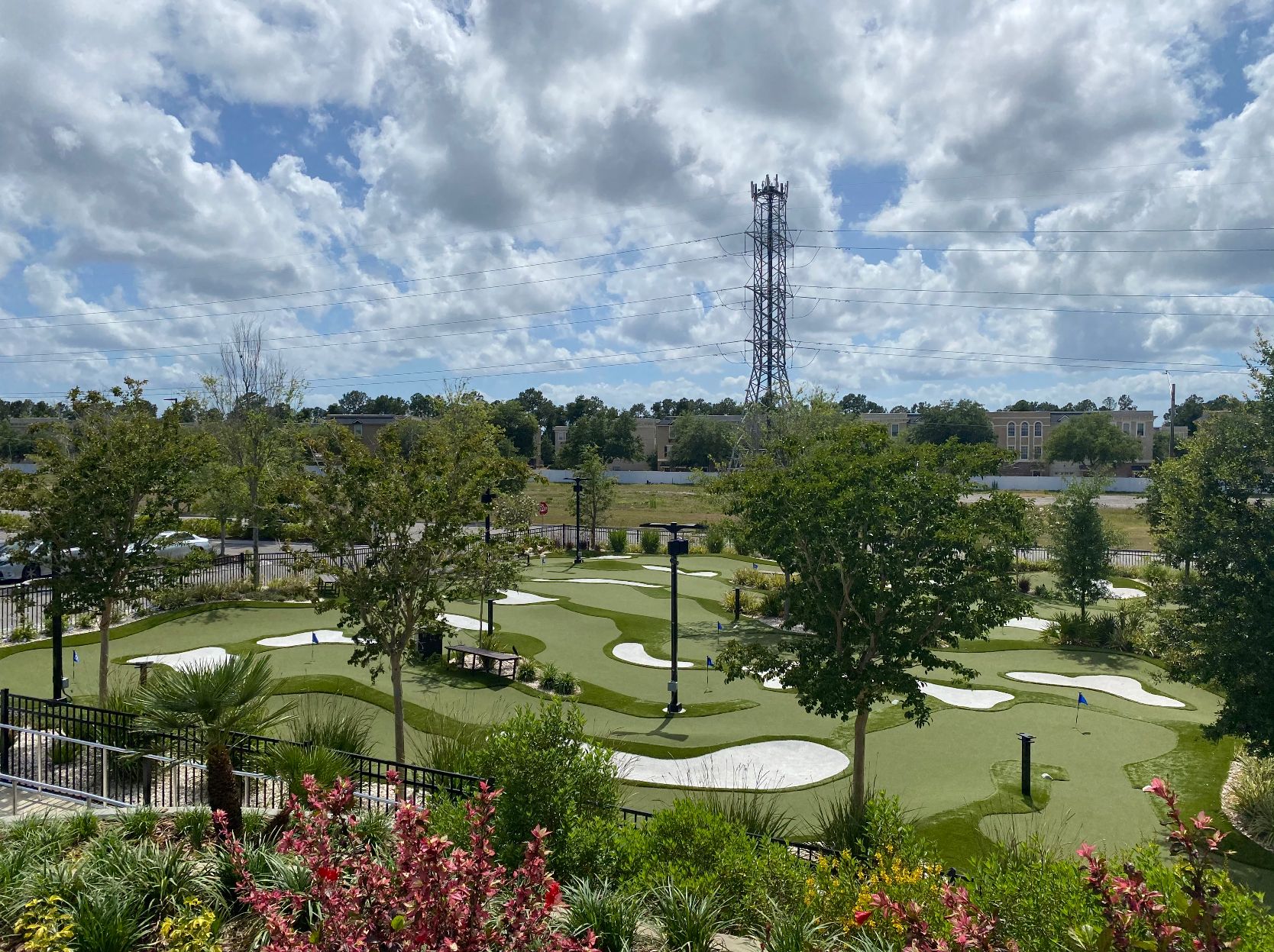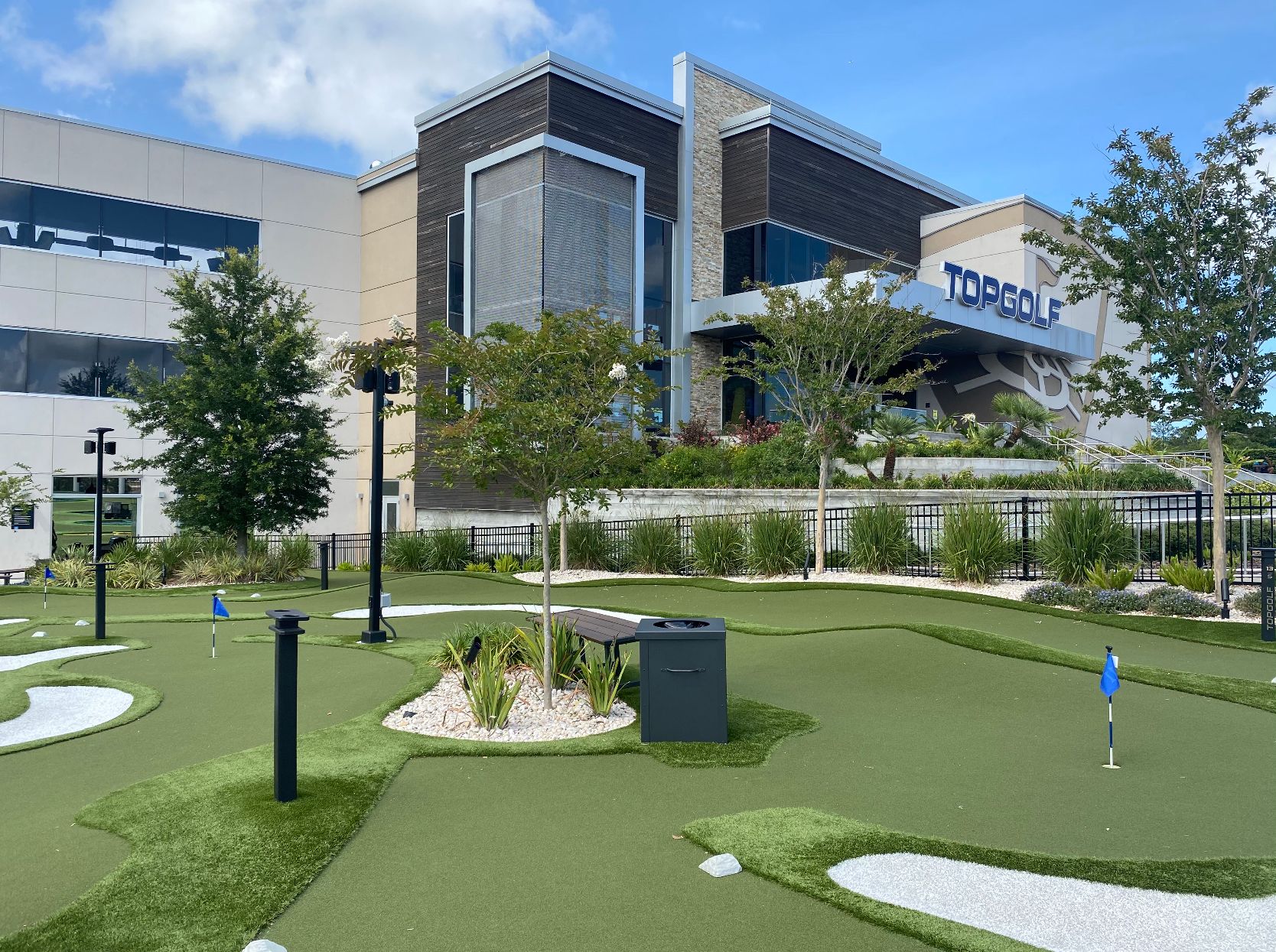 Location: Jacksonville, Florida
Project Size: 14,000 square feet
Products Used: SYNAugustine X47 and SYNLawn® Precision Putt
Installation Time: 2 months
Maintenance: Program of power brooming and infill replenishment
Due to their authentic playability, performance, and natural color hues, SYNAugustine X47 and SYNLawn® Precision Putt were the ideal solutions for this incredible mini golf course. SYNAugustine X47 combine delicate but thick blades in delustered olive, field green and apple, with beige thatch to produce a hyper-realistic appearance.
Made with reduced shine fibers, UV stabilizers, and proprietary turf technologies such as Super Yarn™ turf yarn and our soy based, multi-layered Enviroloc™ turf backing system.
Within our Super Yarn™ technology we incorporate Sanitized®, an antimicrobial component that removes 99 percent of bacteria from the turf surface while preventing the development of mold and stubborn odors. Another element found within Super Yarn™ is DualChill™ infrared reflecting technology.
DualChill™ prevents the turf from fading and extends the life of synthetic fibers by reducing a significant amount of infrared light absorption. The final component within Super Yarn™ is StatBlock™. StatBlock™ is specifically designed to help prevent static electricity from accumulating on the surface for improved comfortability and safety.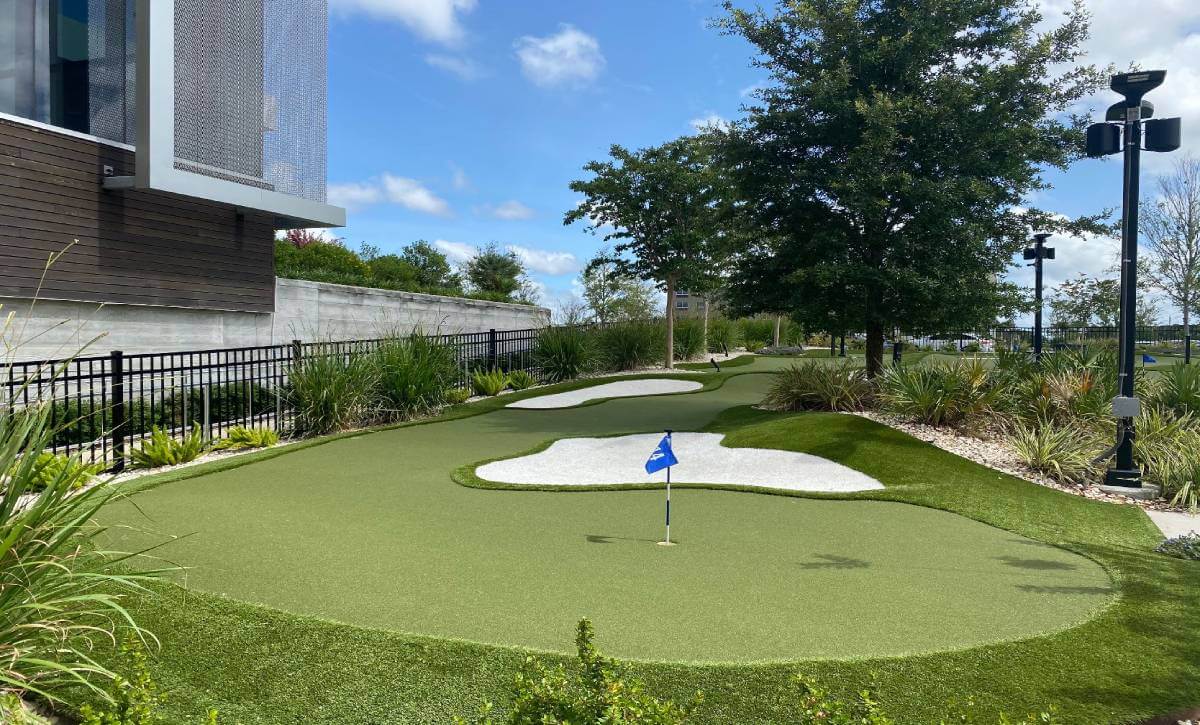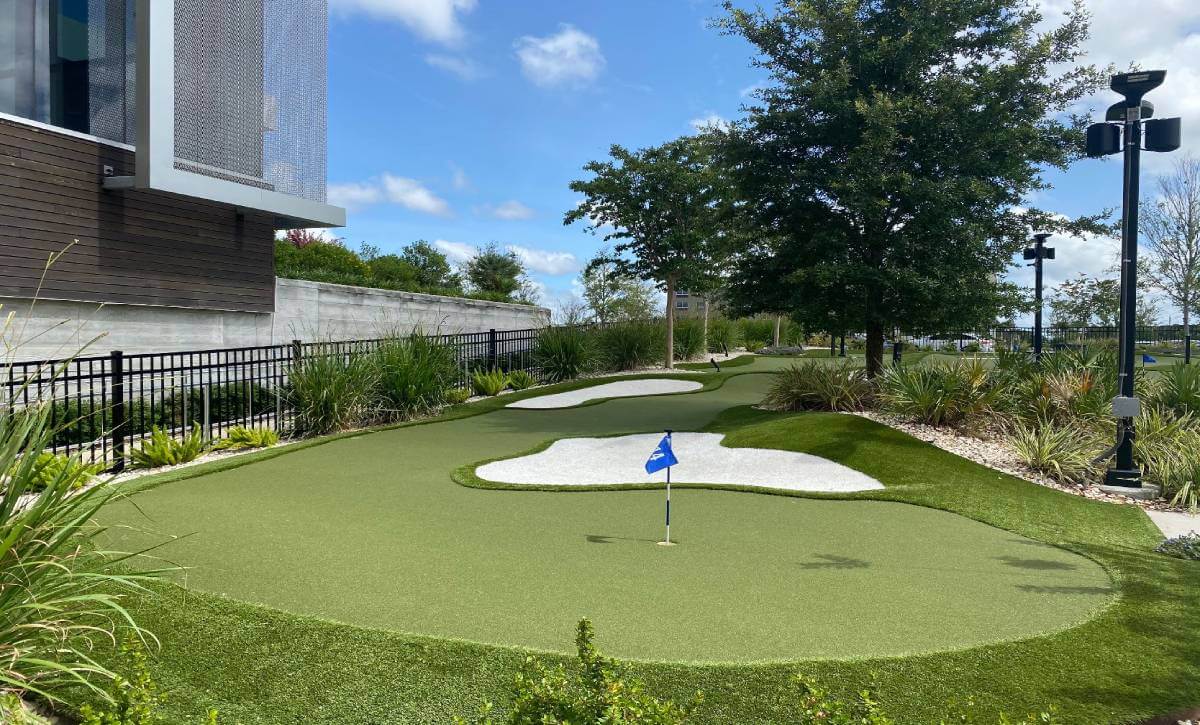 SYNLawn® Precision Putt was developed to provide golfers of all ages and skills levels to practice their short game on an authentic performing putting surface. To provide realistic ball roll, natural slowdown characteristics, and reliable chip shots, the finest grade nylon fibers are utilized during the manufacturing process. With years of research and development instilled in Precision Putt, SYNLawn® was able to design a product with an authentic putting experience you would find on PGA courses. Also found within Precision Putt is our exclusive HeatBlock™ technology. HeatBlock™ was developed to lower rising surface temperatures and prevent the turf surface from fading.
SYNLawn® commercial putting greens
A great addition to any school, community center, sports facility, miniature golf course, or employee lounge area. At SYNLawn®, we combine the highest-quality synthetic putting turf with the industry's most advanced artificial grass to create golf greens that look as amazing as they play; and no other artificial putting greens play better! SYNLawn® putting greens can be customized with rough, fringe, and fairway surfaces, LED cup lights, and unique design elements that add an extra challenge to the course. Additionally, we design our putting green turf cups for optimal drainage to avoid the backfill of mold or water.
To help prevent flames from spreading, SYNAugustine X47 and SYNLawn® Precision Putt are both ASTM Class A fire rated. This maximizes the interval between the time a fire breaks out and the arrival of first responders, thus reducing the fire's devastation. Finally, both SYNAugustine X47 and SYNLawn® Precision Putt feature an unbeatable limited lifetime warranty.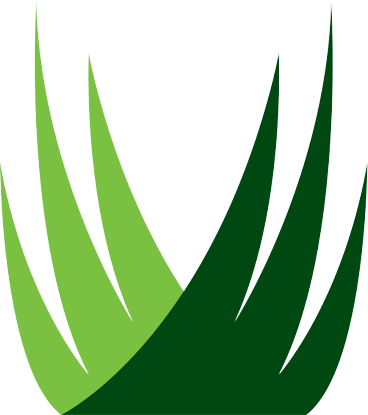 SYNLawn® proudly works with these industry professionals to create the highest caliber commercial landscape:
Maintaining a live grass turf is expensive and time-consuming, no matter how you look at it. When you choose SYNLawn as your artificial turf provider, you are making a decision to have a beautiful, comfortable lawn that pays for itself in no time compared to a lifetime of live grass care. Make your transition today.