The Most Advanced Artificial Grass in Terrell Hills, TX
Terrell Hills locals are captivated by the awe-inspiring appearance of our ultra-realistic synthetic grass. Our artificial grass makes maintaining a beautiful lawn a snap because of its low-maintenance design and lush turf strands. SYNLawn® Terrell Hills artificial grass is the result of years of research and development, as well as exclusive technologies and features that distinguish us from the competition. Throughout the year, you'll be able to enjoy bright and lush grass that is free of holes, mud, shedding, and is safe for children and dogs of all ages.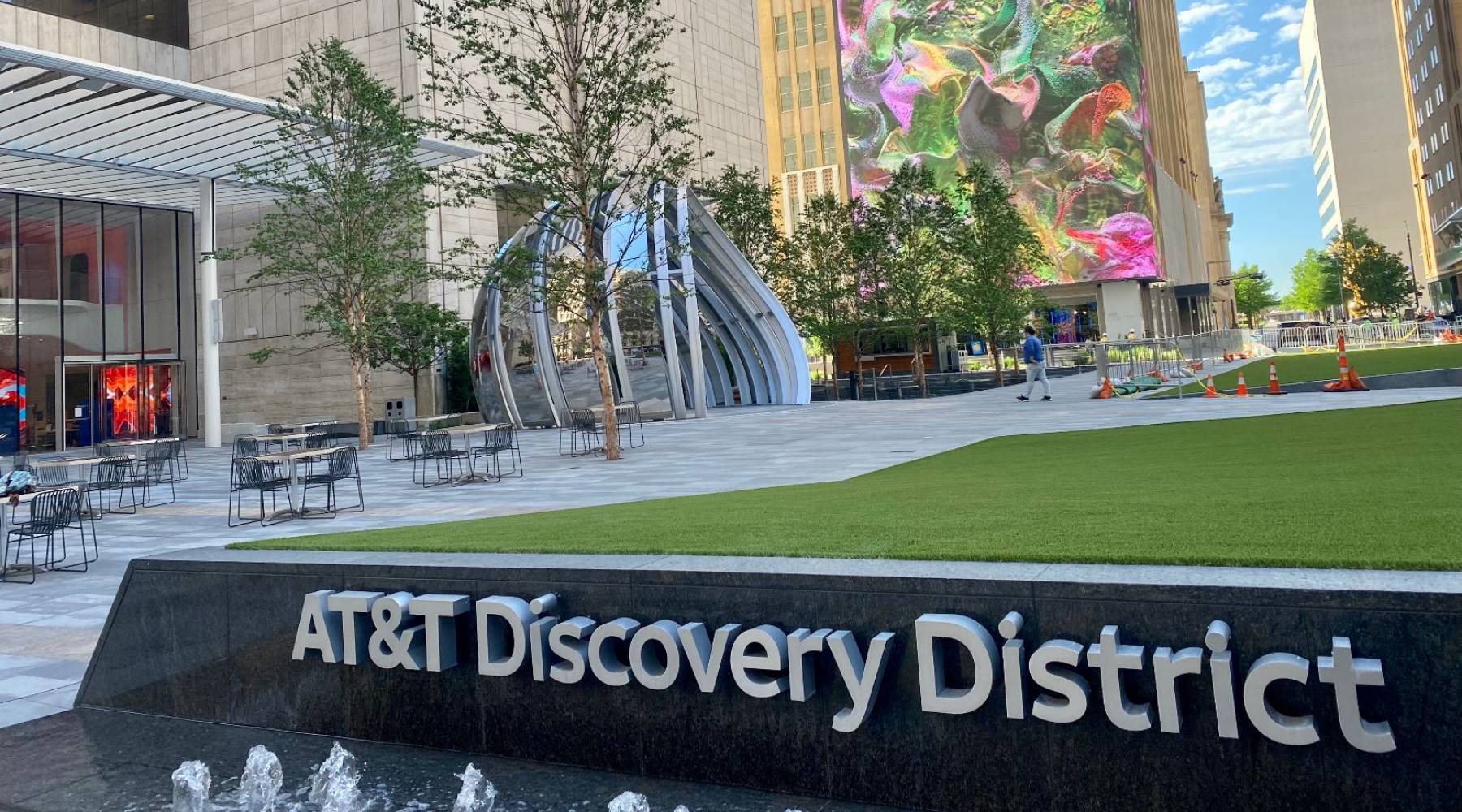 Our business customers are choosing SYNLawn® Terrell Hills fake grass over the competition. Our goods are unrivaled in terms of durability, performance, and safety. With our artificial turf solutions, property owners can save a lot of money on maintenance and water costs while also ensuring that their business makes a great first impression on their own clients. Our locally sourced, plant-based, recyclable materials have exceptional resistance to heavy foot activity, ensuring that your landscape looks brand new and stunning all year and will endure for many life cycles.
SYNLawn® Terrell Hills artificial grass for all applications come with a number of advantages and features including:
Withstands heavy foot traffic areas and rough weather conditions
Delustered and UV protected turf fibers designed to prevent fading and maintain turf appearance
DualChill™ technology keeps surface temperatures significantly cooler
Super Yarn™ technology provides antimicrobial components by Sanitized® for cleanliness
Enhanced aesthetic and comfortability for entertainment areas, decks, patios, and more
Kid and pet-friendly landscape solutions perfect for playgrounds, play areas, and dog runs
Promotes environmental friendliness, water conservation, and carbon footprint reduction
Made with recyclable and plant-based materials
Made in the USA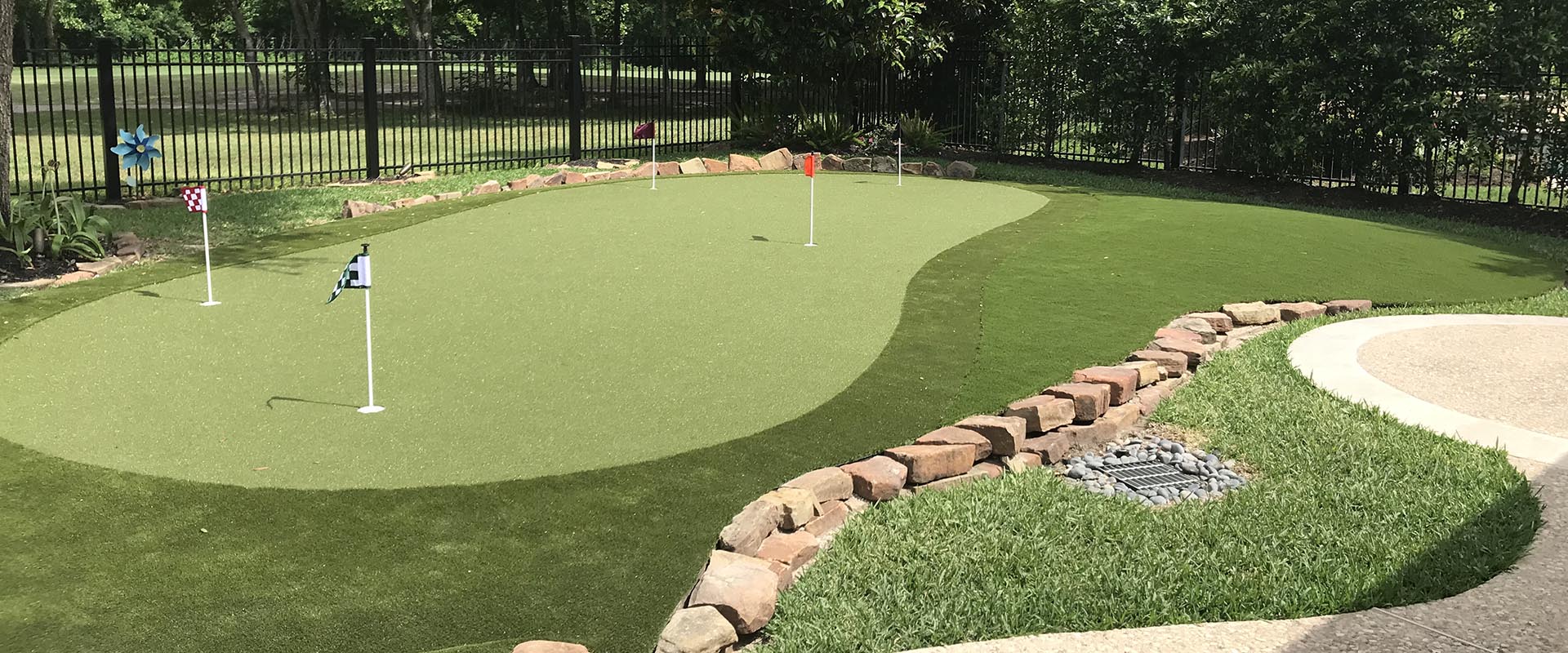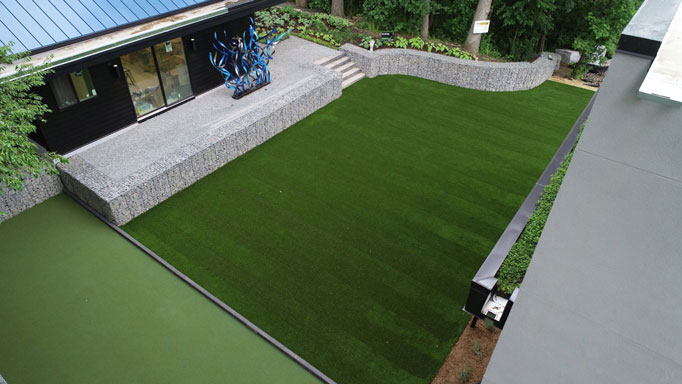 Maintaining a live grass turf is expensive and time-consuming, no matter how you look at it. When you choose SYNLawn as your artificial turf provider, you are making a decision to have a beautiful, comfortable lawn that pays for itself in no time compared to a lifetime of live grass care. Make your transition today.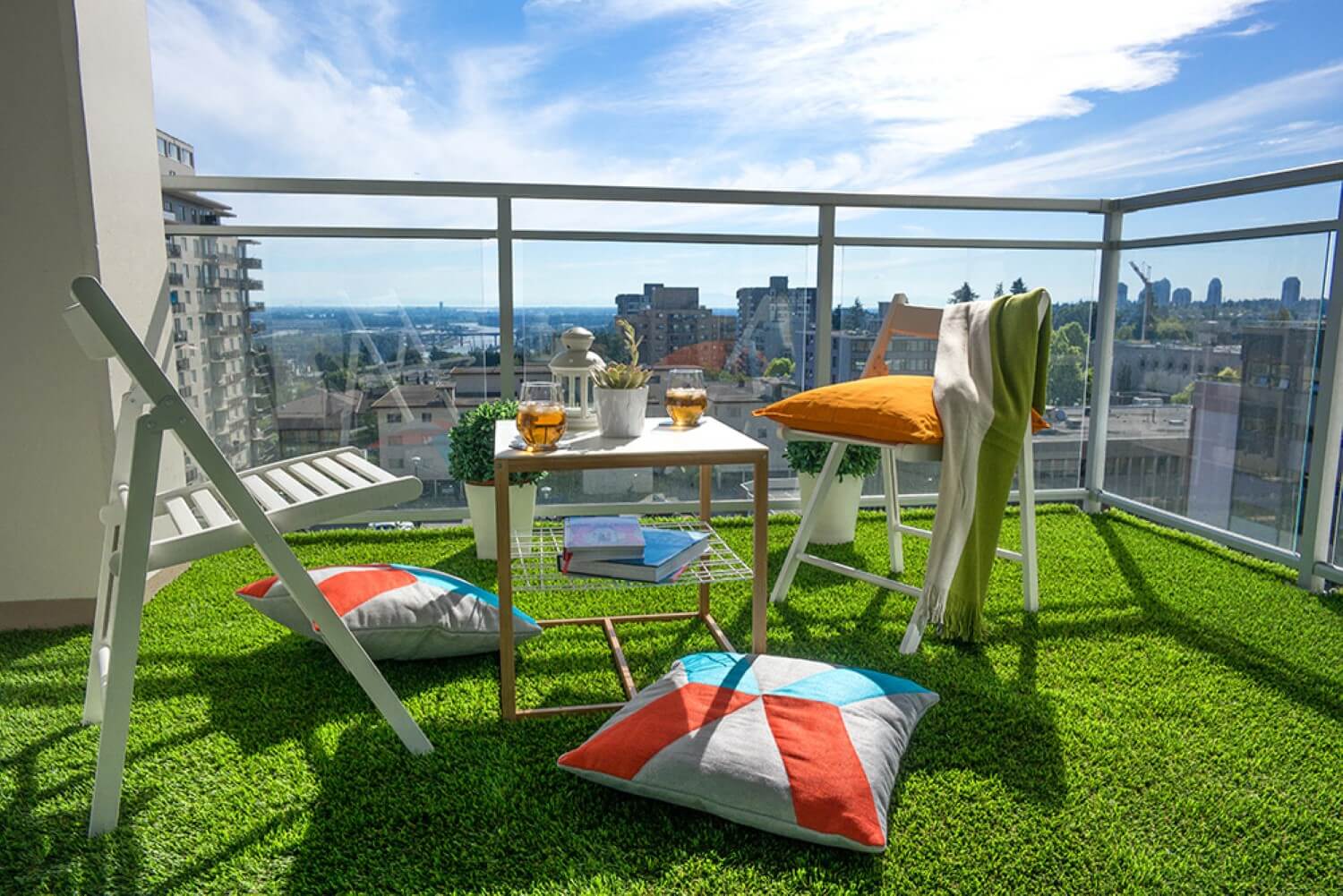 Terrell Hills Rooftop, Deck, and Patio Turf Installation
On their rooftops, decks, or patios, many individuals nowadays have underused or inconvenient spaces. You can alter your living spaces with SYNLawn® artificial grass, whether you own a home or a business. Make your new favorite hangout spot for a break from work, catching up with friends, or spending time with your family. Your synthetic grass installation's natural colors will stay brilliant all year long, even in direct sunshine, thanks to UV-stabilized yarns. With our collection of ASTM E108 Class A fire rated synthetic turf products, your rooftop installation will meet the high safety standards needed for commercial properties.
Passionate Golfers Swear by SYNLawn® Putting Greens and Golf Turf
Golf lovers all throughout Terrell Hills can spot the difference in the quality of their favorite golf courses. Passionate golfers are dedicated to sharpening their already fine-tuned skills. In response, SYNLawn® created the most authentic performing golf turf and backyard putting greens for convenient and consistent practice.
Terrell Hills golf greens include exclusive benefits including:
Made in the USA with the highest quality artificial turf in the industry
100% Nylon fibers provide year-round weather resistance, long-lasting durability, and vibrancy
Shock absorption padding to provide the most realistic ball bounce
Engineered by an ex-NASA engineer to imitate natural grass as close as possible
Customize with sand traps, bunkers, LED cup lights, and more
Fairway, fringe, and rough surfaces
Extremely durable surface that allows for true-to-life chipping playability
Transforms awkward spaces into something more enjoyable
Great for entertaining family and friends
Kid and pet-friendly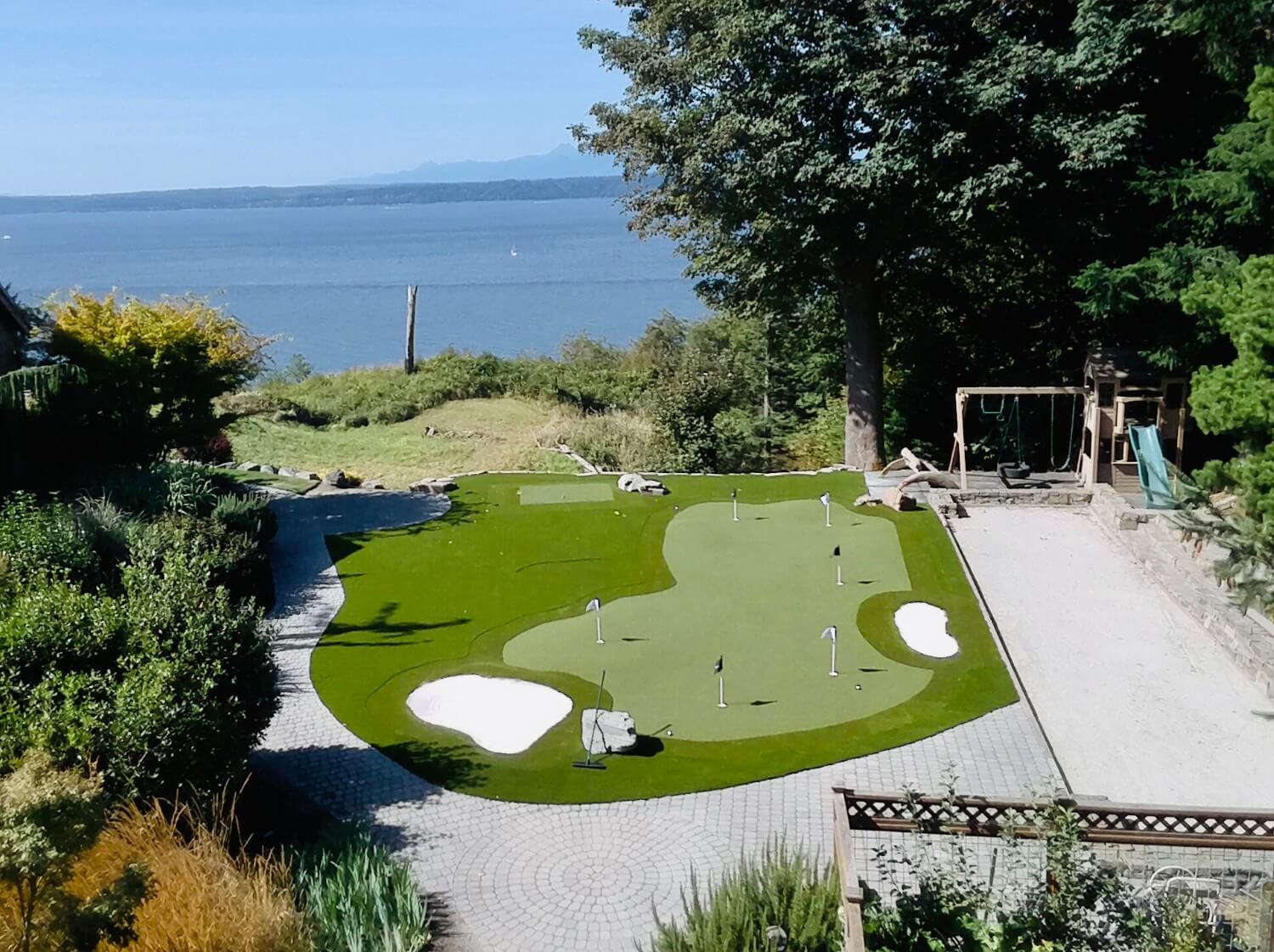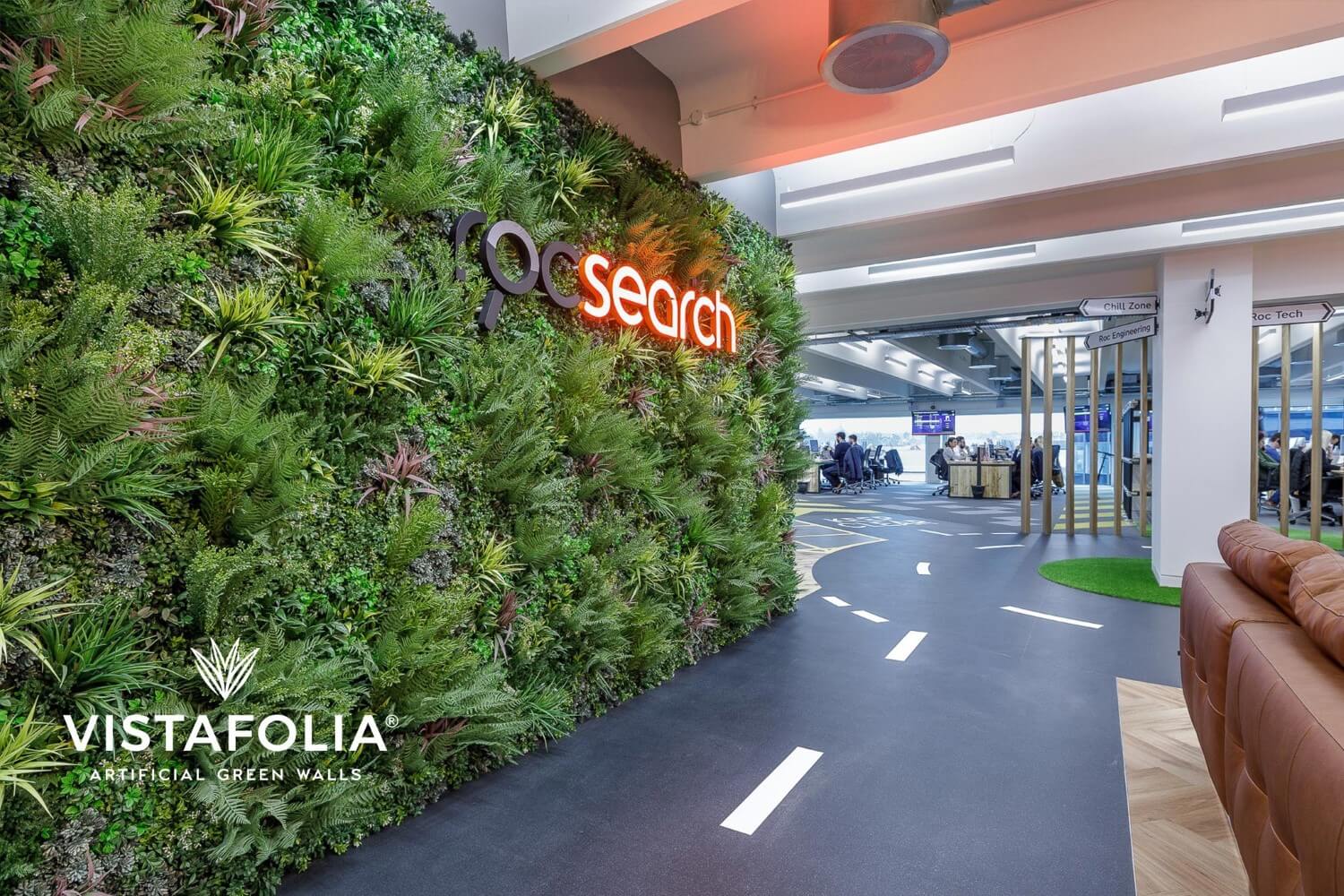 VistaFolia® Premium Artificial Living Walls in Terrell Hills, TX
VistaFolia® artificial living walls are one of the most luxurious methods of adding rich colors and textures to your home designs. With this one-of-a-kind synthetic green wall panel system, you can easily link each panel to create any unique form or utilize individual panels as a living wall art exhibit. Our Terrell Hills artificial plant walls are ultra-realistic, mimicking the natural motions of actual plants. It is resistant to UV radiation and harsh weather and is available in a range of colors and patterns.
Your Pup's New Favorite Pet Grass
SYNLawn® Terrell Hills pet turf offers the most realistic and pet-friendly artificial grass in the business. With our products, there will be no more muddy paws, costly lawn care expenditures, or weekends spent on upkeep. Our stain and odor-resistant San Antonio pet turf will quickly become your dogs' favorite hangout and play area. It's easy to care for and much easier to enjoy.
Odor control through the incorporation of Envirofill®
Stain-resistant and very easy to clean
No watering, fertilizing, or mowing
No brown spots caused by pet waste
No digging, no holes in your yard
Prevents moles and gophers from destroying the lawn
Optimal drainage at a rate of 90 inches per hour
No dirt or mud to be tracked into your home
No pests such as fleas or ticks, help prevent the spread of disease
Added security upgrades available for destructive dogs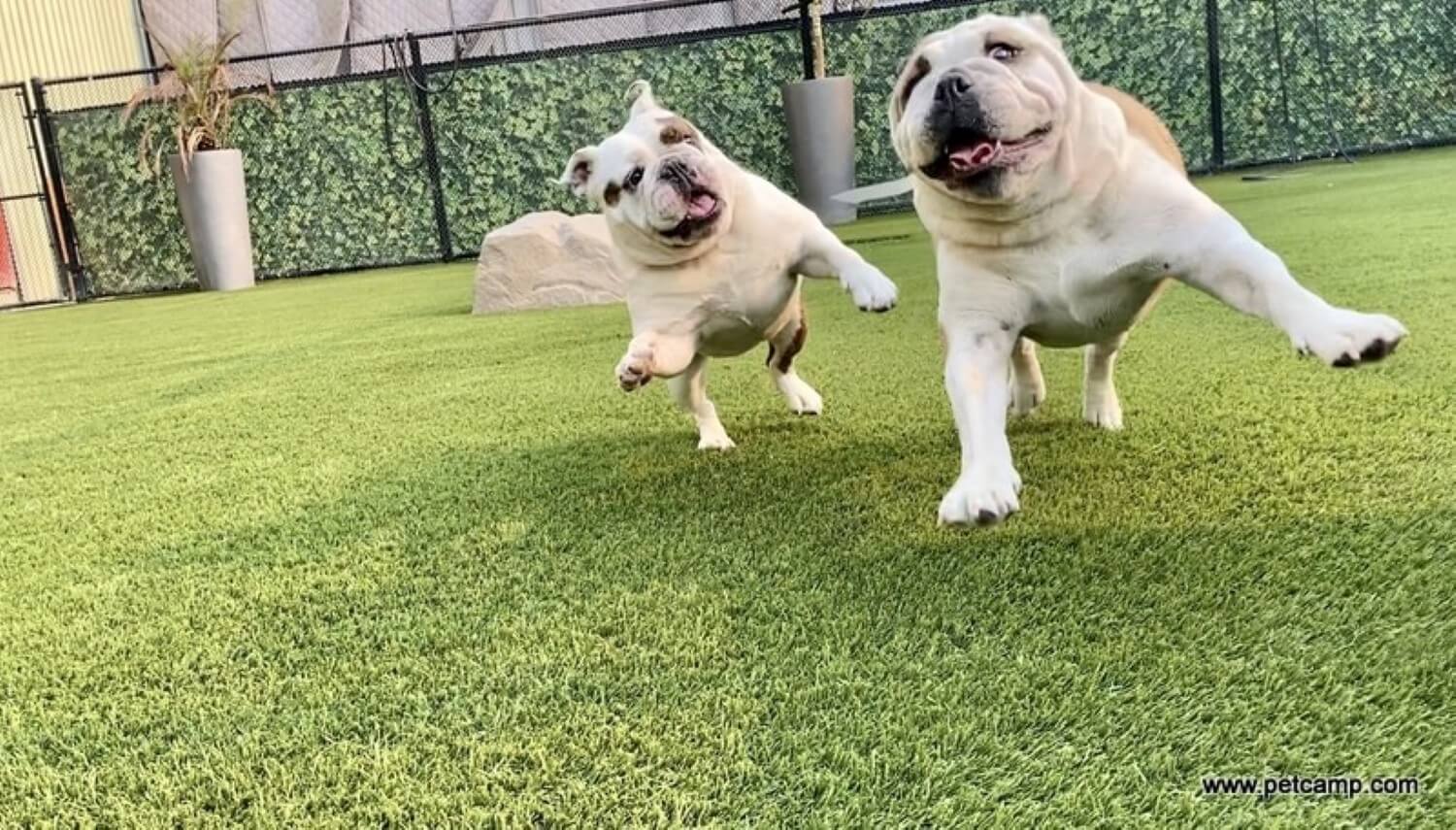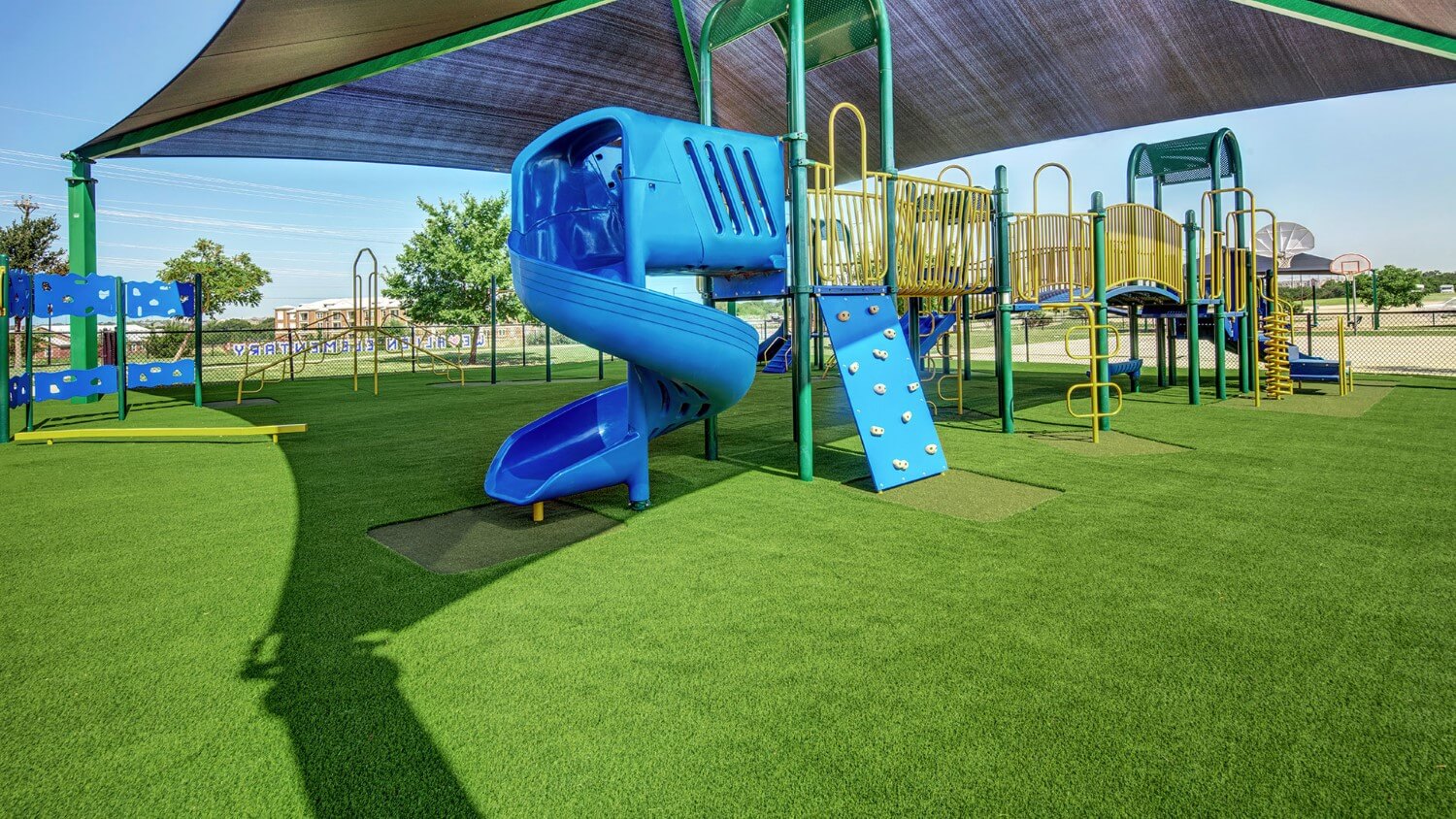 Safety Secured with SYNLawn® Terrell Hills Playground Turf
SYNLawn® manufactures playground grass that is ultra-realistic, long-lasting, and safe. Within our Super Yarn™ turf yarn, we use a potent antibacterial by Sanitized® to eliminate 99 percent of germs and protects against diseases caused by repeated abrasions in our artificial grass. Our IPEMA-certified products cushion the blow of falls of up to ten feet, and our playground turf has much lower surface temperatures thanks to our unique HeatBlock™ technology. All year long your children and people of all ages can enjoy our playground systems without the risk of injury and enjoy these many benefits instead:
Free of allergens
Made with recyclable and eco-friendly materials
The top layer consists of soft synthetic grass that is non-abrasive
StatBlock™ is a carbon-based anti-static component that reduces static buildup
HeatBlock™ lowers rising temperatures by reflecting sunlight and reducing heat buildup, resulting in 20% cooler grass
Fall Pad® subbase cushioning technology provides a soft padding-bottom layer
ASTM tested to meet HIC (Head Injury Criteria) requirements, and more
Trample Zones™ added under heavy traffic areas are easily replaceable pads for longer lasting playgrounds
Schedule a Free Consultation Today!
SYNLawn® Central Texas works with industry professionals to create environments that employ cutting-edge artificial grass technology and ecologically friendly materials. Our unparalleled realism and quality distinguish us from the competition, guaranteeing that our customers return for all future transactions. Our excellent customer service and exact installations ensure that our clients are entirely delighted. We would be pleased to work with you to guarantee that every element of your project's design is addressed. Contact SYNLawn® Central Texas today for more information on our Terrell Hills artificial grass installation services and products, as well as a free quote and consultation!