Oaks Ranch Artificial Grass Installers
SYNLawn® is the artificial grass provider of choice for homeowners throughout Oaks Ranch. Our customers value the time and money they save, as well as the additional benefits, are given by the manufacturing process of our products.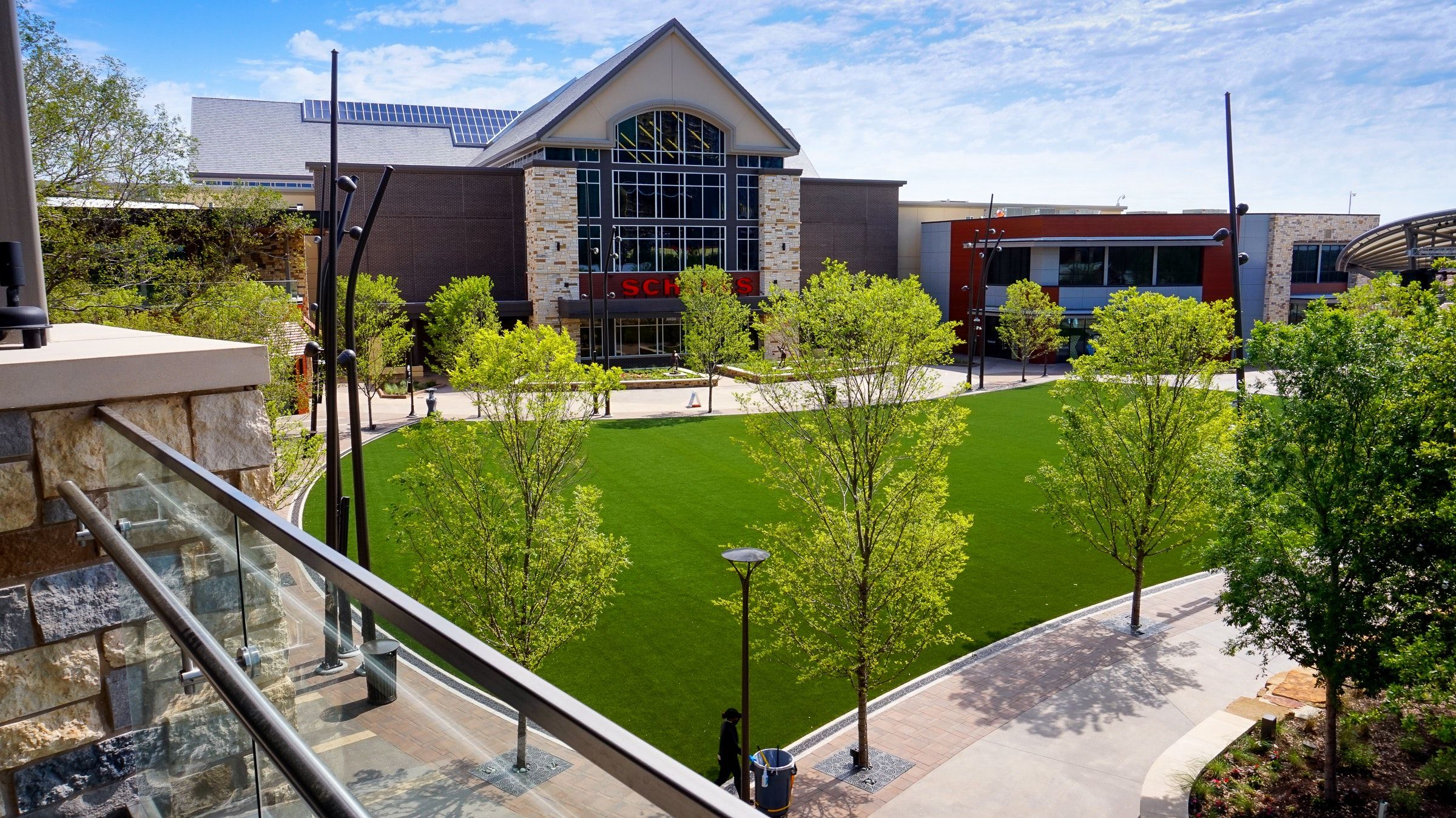 Our plant-based artificial grass removes the need for traditional lawn care, reduces carbon emissions, and saves thousands of gallons of water. Oaks Ranch artificial grass from SYNLawn® is the result of more than 50 years of research and development. Exclusive technologies like Super Yarn™, HeatBlock™, and our EnviroLoc™ eco-friendly backing system work together to create sanitary, safe, and long-lasting synthetic grass.
Withstands heavy foot traffic areas and rough weather conditions
UV-protected and delustered turf fibers made from sugar cane
DualChill™ technology keeps surface temperatures significantly cooler
Enhanced aesthetic and comfortability for entertainment areas, decks, patios, and more
Kid and pet-friendly landscape solutions perfect for playgrounds, play areas, and dog runs
Promotes environmental friendliness, water conservation, and carbon footprint reduction
Recyclable, plant-based materials
ASTM E108 Class A fire-rating
Made in the USA
Commercial artificial grass installation is ideal for many applications including:
Shopping centers
Office buildings
Hotel landscapes
Public parks and playgrounds
Dog parks and pet-friendly accommodations
Mini golf courses and tee boxes
Golf simulators
Multi-family housing landscapes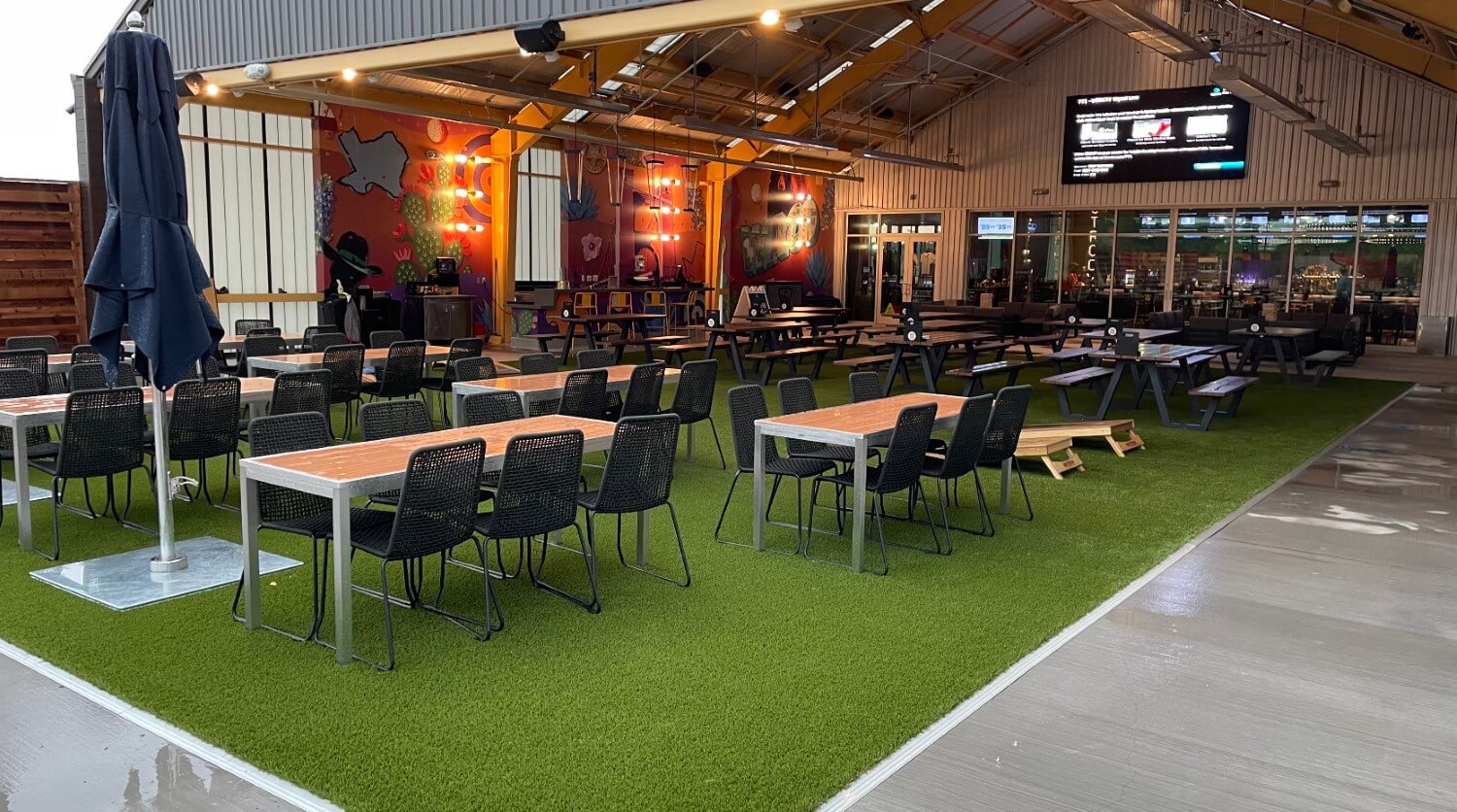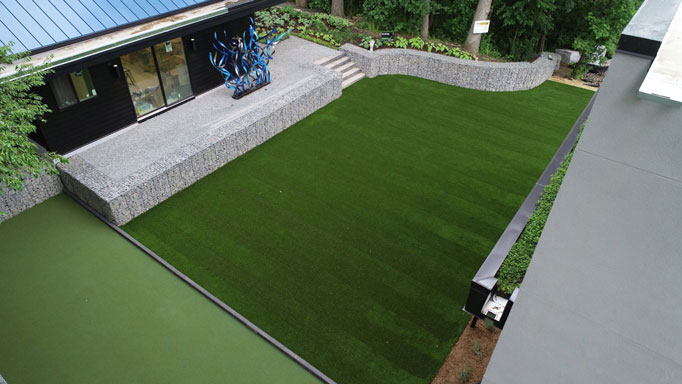 When our customers switch to SYNLawn® synthetic grass, they notice a difference in not just the aesthetics of their property, but also the cost savings and environmental benefits of our products. To eliminate substantial amounts of petroleum from the production process of our renowned fake grass, we work closely with US soy farmers to locally collect recyclable materials such as soybean oil.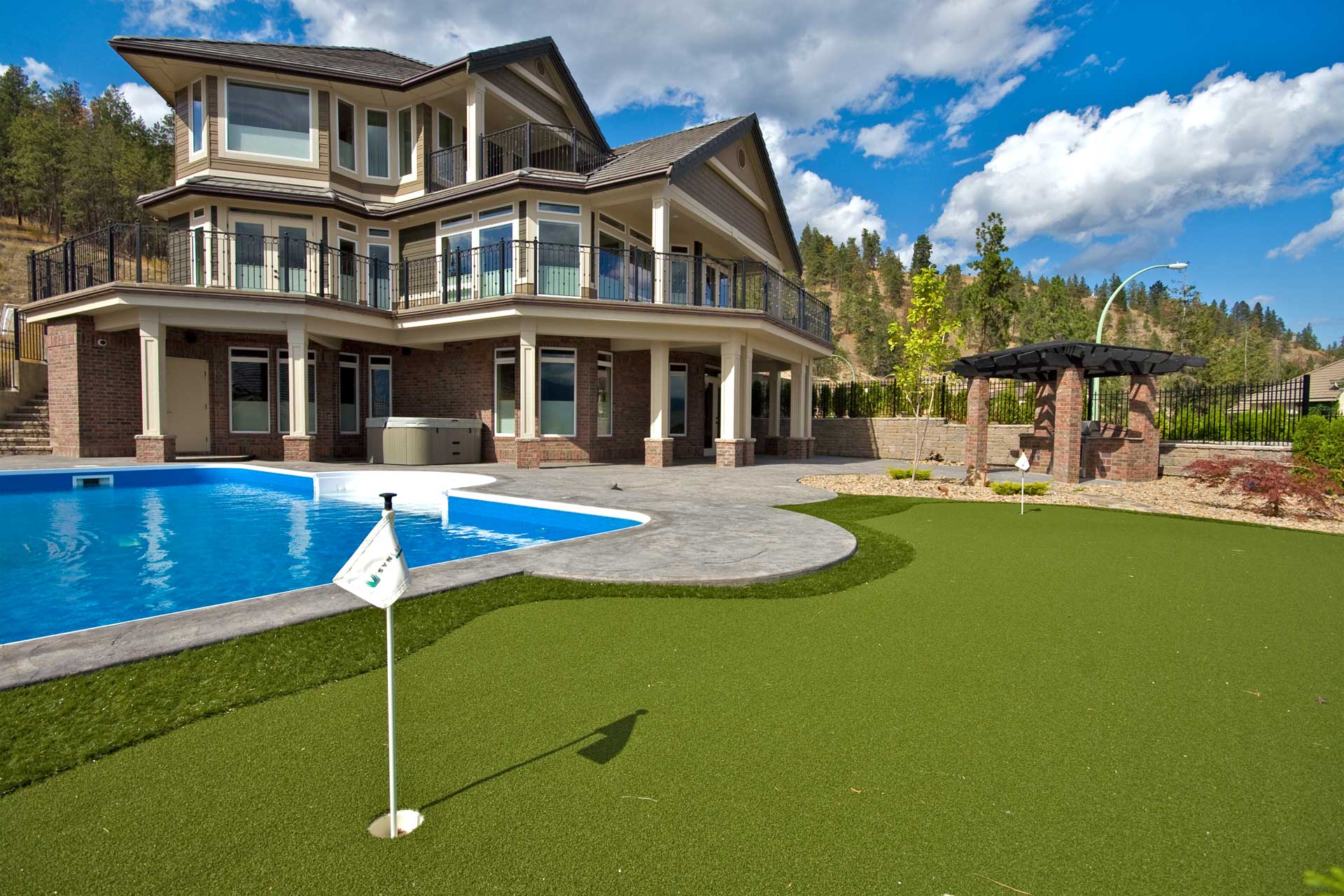 Patio, Deck, and Rooftop Artificial Grass Installation
SYNLawn® synthetic grass is an excellent addition to any rooftop or balcony. Your empty space might be transformed into a quiet afternoon break, a meeting place for family and friends, and much more. As a result of our distinct technological breakthroughs and features, we are a forerunner in the artificial turf industry. SYNLawn® roof, deck, and patio artificial turf are suitable for people of all ages and pets and are made with environmentally friendly ingredients such as soybean oil and sugar cane. Since we are the first company to offer a collection of ASTM E108 Class A fire rating turf, we are able to provide commercial rooftop installations with the safest lawn solutions that meet all safety requirements.
Backyard Golf Greens in Oaks Ranch, TX
Oak Ranch golf greens are great for golfers of all ages who want to improve their game or have some fun with friends. SYNLawn® San Antonio putting greens, designed with the assistance of renowned golf coach Dave Pelz, are not only adaptable for any site but also provide PGA-caliber performance and durability that surpasses that of professional courses.
Realistic putting and chipping experience
Replicates natural ball performance
No water can settle beneath the putting green and wash the base out
Effective drains added to each cup to prevent the backfill of water and growth of mold
Ability to install LED lights in each cup for nighttime enjoyment
Add sand traps, tee lines, tee boxes, slopes, obstacles, and more
Our Tee Strike product allows for the use of golf tees
Engineered by an ex-NASA engineer to imitate natural performance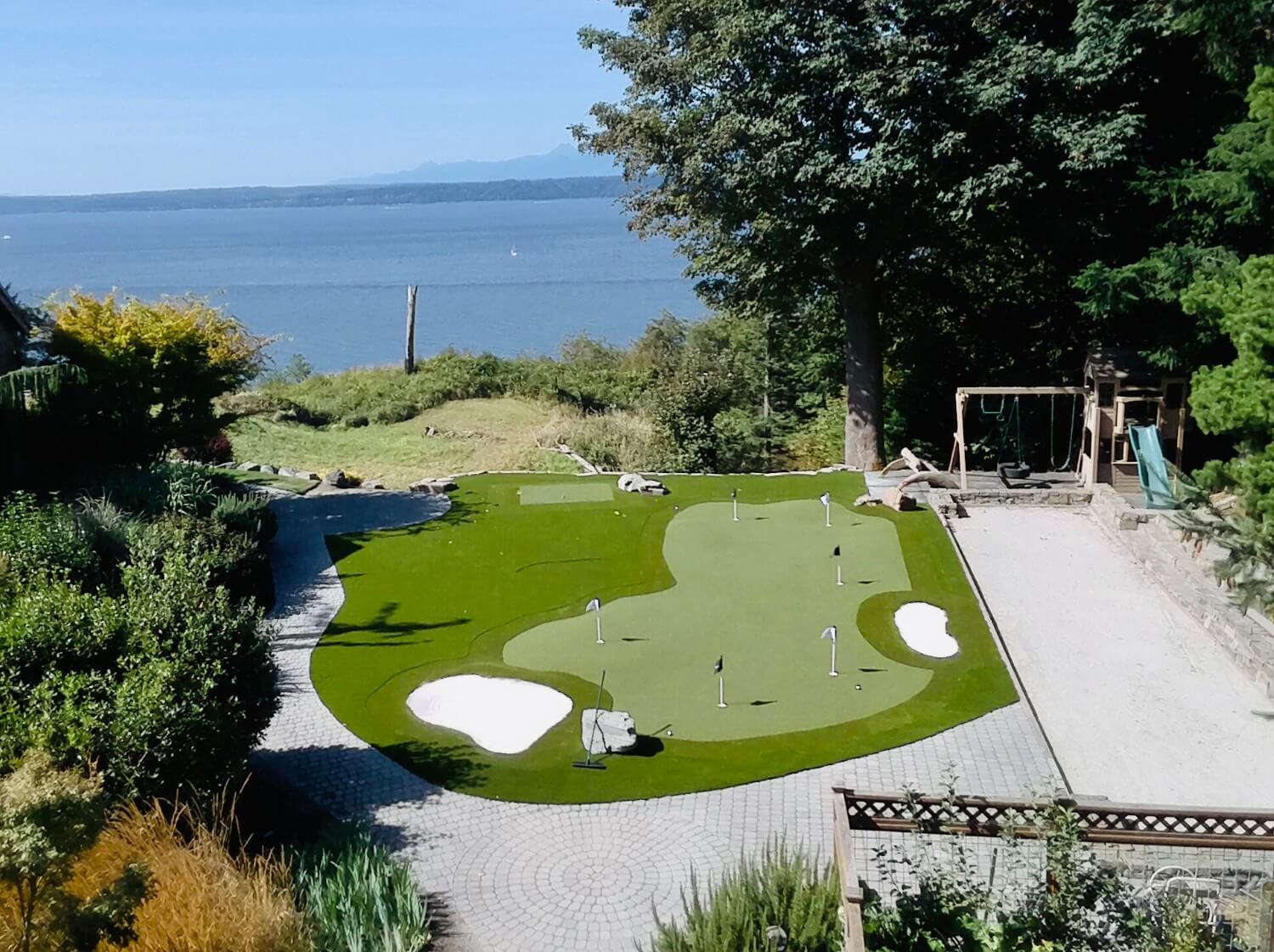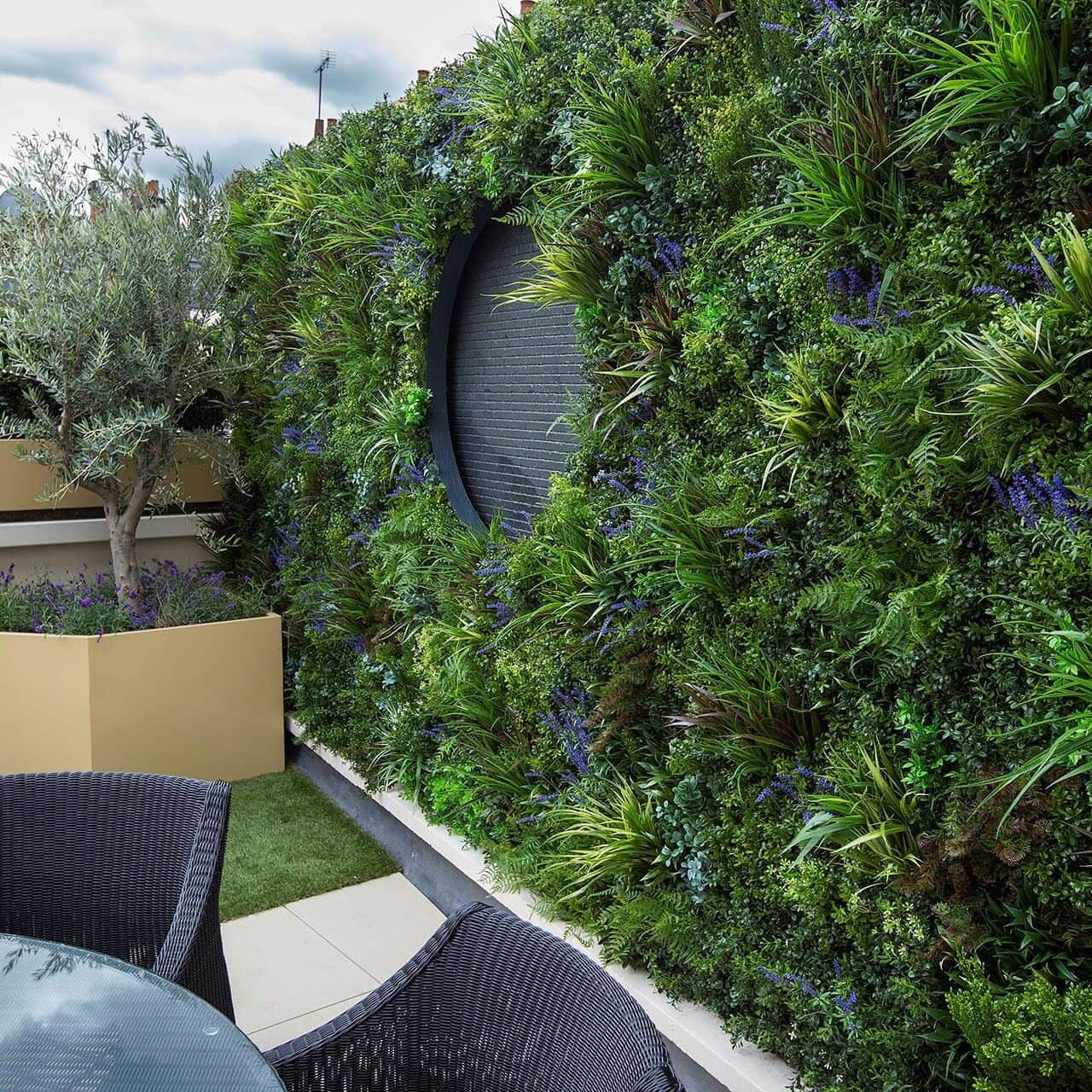 Oaks Ranch Artificial Living Walls
VistaFolia® artificial living walls are made from our state-of-the-art artificial foliage and are exclusively designed to bring your interior and exterior designs to life. Our ultra-realistic green walls look, feel, and behave as if they were live plants but without the need for constant upkeep, messy irrigation systems, trimming, or pruning.
VistaFolia® artificial living walls offer a variety of advantages such as:
Low maintenance; no watering or trimming of any kind
100% pure color pigments that will never fade in the sun with added uV-protection
Ultra-realistic artificial plants that replicate natural movement
Built to endure the harshest weather conditions
Seamless panel integration for quick and easy installation
ISO 9001 manufacturing standards
Fire tested and certified
5-year warranty
Pet Turf Installation in Oaks Ranch
Oaks Ranch pet-friendly artificial grass is popular for both pets and their owners. SYNLawn® provides a safe, durable, and sanitary surface for your furry pals to enjoy. Sanitized® antimicrobial coating allows us to eliminate 99% of bacteria, pets, smells, and stains caused by ammonia.
Pets will stay clean: No more muddy paws in the house
Added protection against diseases & pests such as fleas and ticks
Envirofill® Antimicrobial prevents odors from pet waste & bacteria build-up
HeatBlock™ Technology provides 20% cooler surface temperatures than competing brands
Omega Technology: Extremely resilient grass fibers made from sugar cane
EnviroLoc™ Backing: locks-in turf fibers and prevents pets from tearing through it
BioCel™ Technology: Soy-based component used to replace the majority of petroleum found in standard backing
Made in the USA in our own manufacturing facility in Dalton, Georgia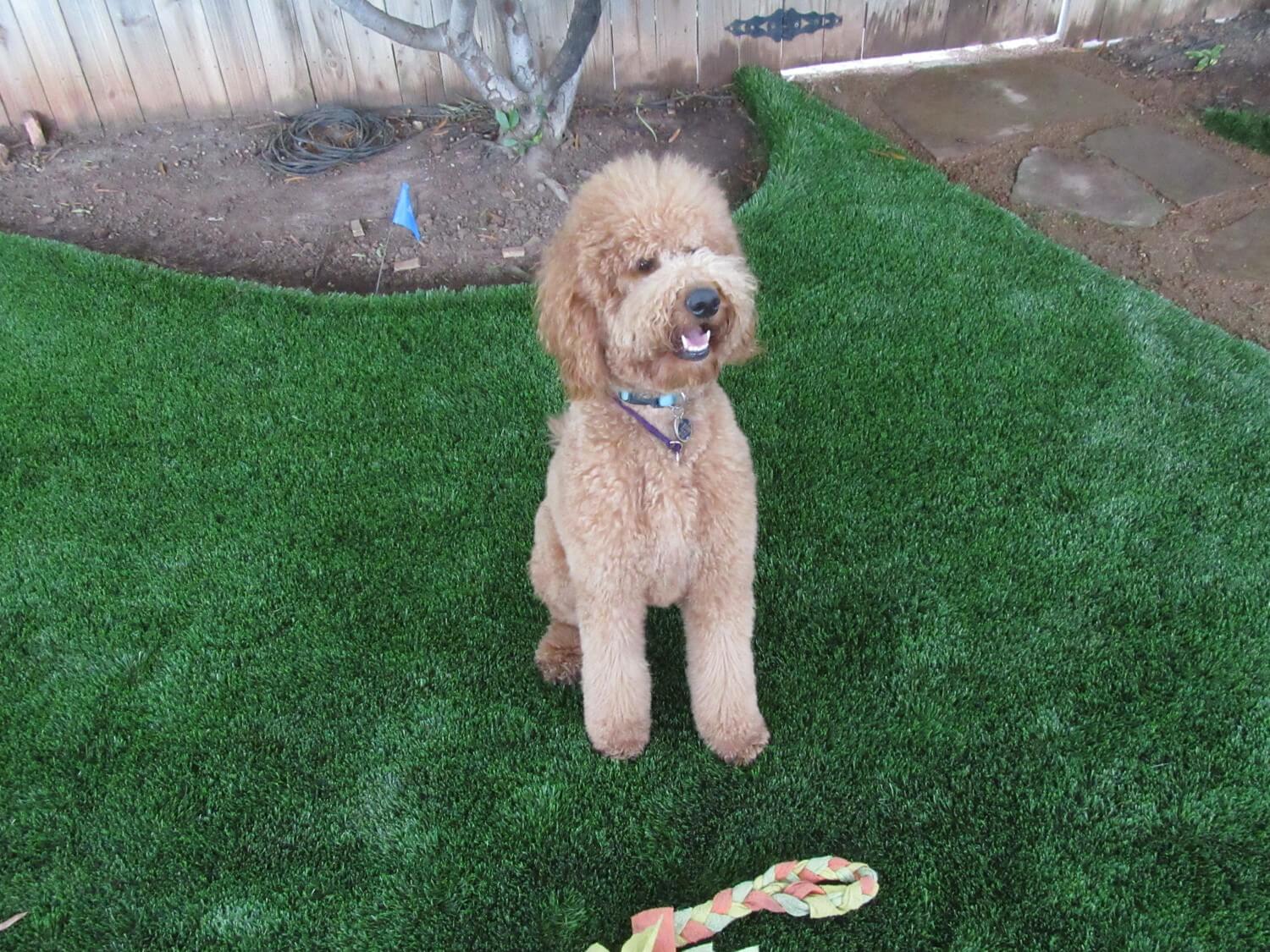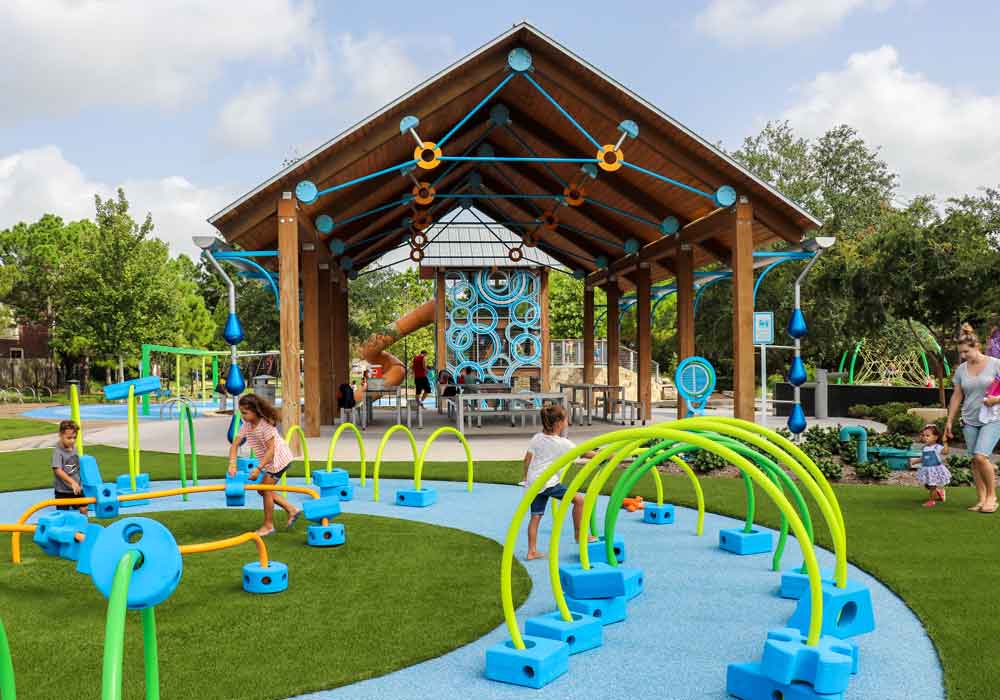 Child-Safe Artificial Grass for Playgrounds
Our cutting-edge playground turf is built to handle heavy foot traffic. Our soy based EnviroLoc™ backing technology seals in grass fibers to reduce shedding and allows for optimal drainage to keep surfaces usable even after heavy rain. Our Super Yarn™ technology infuses your grass with a potent antibacterial that kills up to 99 percent of germs in the lawn while also preventing mold growth.
Benefits of SYNLawn® playground turf include but are not limited to:
Soft padding subbase beneath every installation
Soft synthetic grass that is non-abrasive to the skin
High-tech Fall Pad® cushioning technology adds extra shock absorption
Envirofill® antimicrobial Infill for bacterial elimination
20% higher performance than competing brands
Superior drainage rate of 75" per hour keeping our surfaces dry and safe for play
ASTM tested to meet HIC (Head Injury Criteria) requirements
Free of allergens
Made with recyclable materials locally in the US
Schedule a Free Consultation Today!
SYNLawn® aims to be your one-stop-shop for all of your artificial turf needs. For more than 50 years, we have dedicated our efforts to developing the most advanced products both technologically and environmentally. We work closely with industry professionals, commercial properties, and residential homeowners to ensure that all of their ideas are heard and developed into a landscape that they can be truly confident in. For more information on our services and products, contact SYNLawn® Central Texas today to schedule your free consultation!