Dripping Springs, TX Artificial Grass
Home and business owners in Dripping Springs, TX, can eliminate maintenance and save money with artificial grass options from SYNLawn San Antonio. With it, the days of endless mowing, watering, and fertilizing can be over. This is because our SYNLawn San Antonio artificial turf is the perfect way to enjoy year-round beauty and even help increase your property value in Dripping Springs.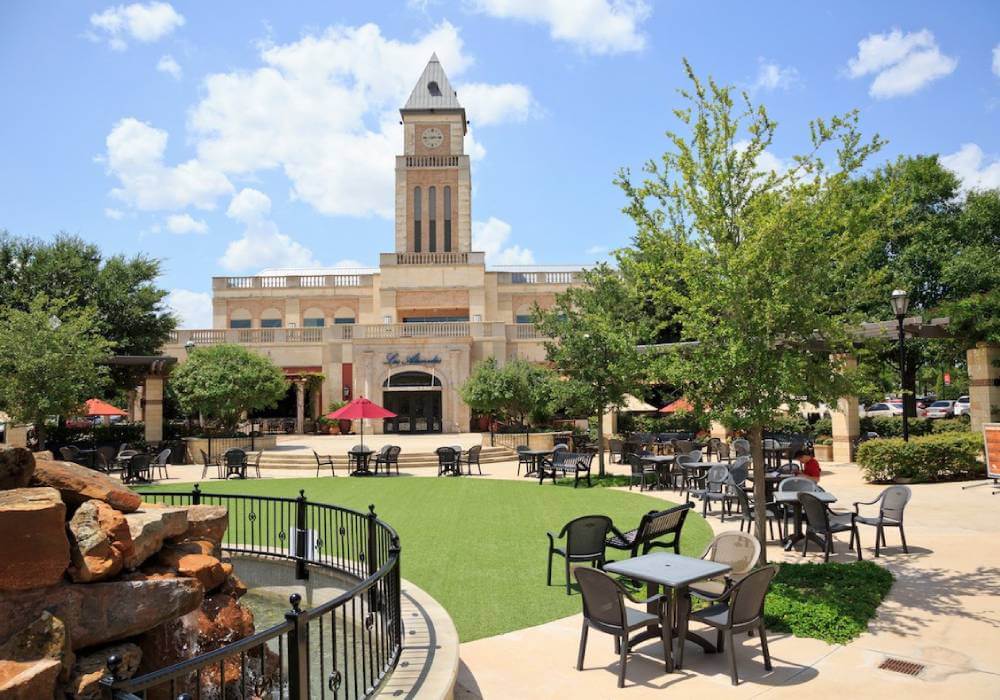 Leveled-Up Artificial Turf for Dripping Springs Properties
At SYNLawn San Antonio, we offer synthetic grass that helps conserve water and reduces carbon emissions by eliminating the need for lawn mowing. We are also the first and only company in the area to offer plant-based synthetic grass that is better for the environment and lasts for many years. We have imbued more than numerous years of research and development into our synthetic turf, and as a result, our team offers you exclusive artificial turf technologies and benefits not found anywhere else in our industry. Some of these many benefits of our synthetic grass options include the following:
Super Yarn™ antimicrobial yarn combines antimicrobial by Sanitized®, DualChill™, and StatBlock™ technology
Environmentally safer and made with recyclable components
Made with a plant-based, soy backing system called EnviroLoc™
Super Drain+ allows for liquids to drain at a rate of up to 1,200 inches per hour
Delustered and UV protected – with weather resistance for long-lasting durability and realism
Odor-controlling top-dressing reduces odors caused by ammonia in pet waste
Fire tested
Safer for children
Pet-friendly
Hypoallergenic
Made in the USA
Unmatched lifetime warranty
Commercial Installation in Dripping Springs, TX
Business owners, it is time to reclaim your time and stop worrying about the appearance of your landscape. Our Dripping Springs commercial artificial grass is virtually unmatched in quality, performance, durability, and reliability. It is perfect for a comprehensive list of applications, from lawns to athletic fields. Our synthetic turf is highly resistant to heavy foot traffic and weather. It is also fire-tested and safer for all ages to utilize with less fear of injury. In addition, we are the first and only company to offer USDA-certified synthetic turf, which helps save our customers on the water usage they usually experience through lawn care.
Applications for SYNLawn San Antonio artificial grass include:
Lawns
Landscapes
Putting greens
Playgrounds
Pet areas
Dog parks
Schools
Retail shopping
Apartment complexes
Hospitality facilities
Athletic facilities
And so much more!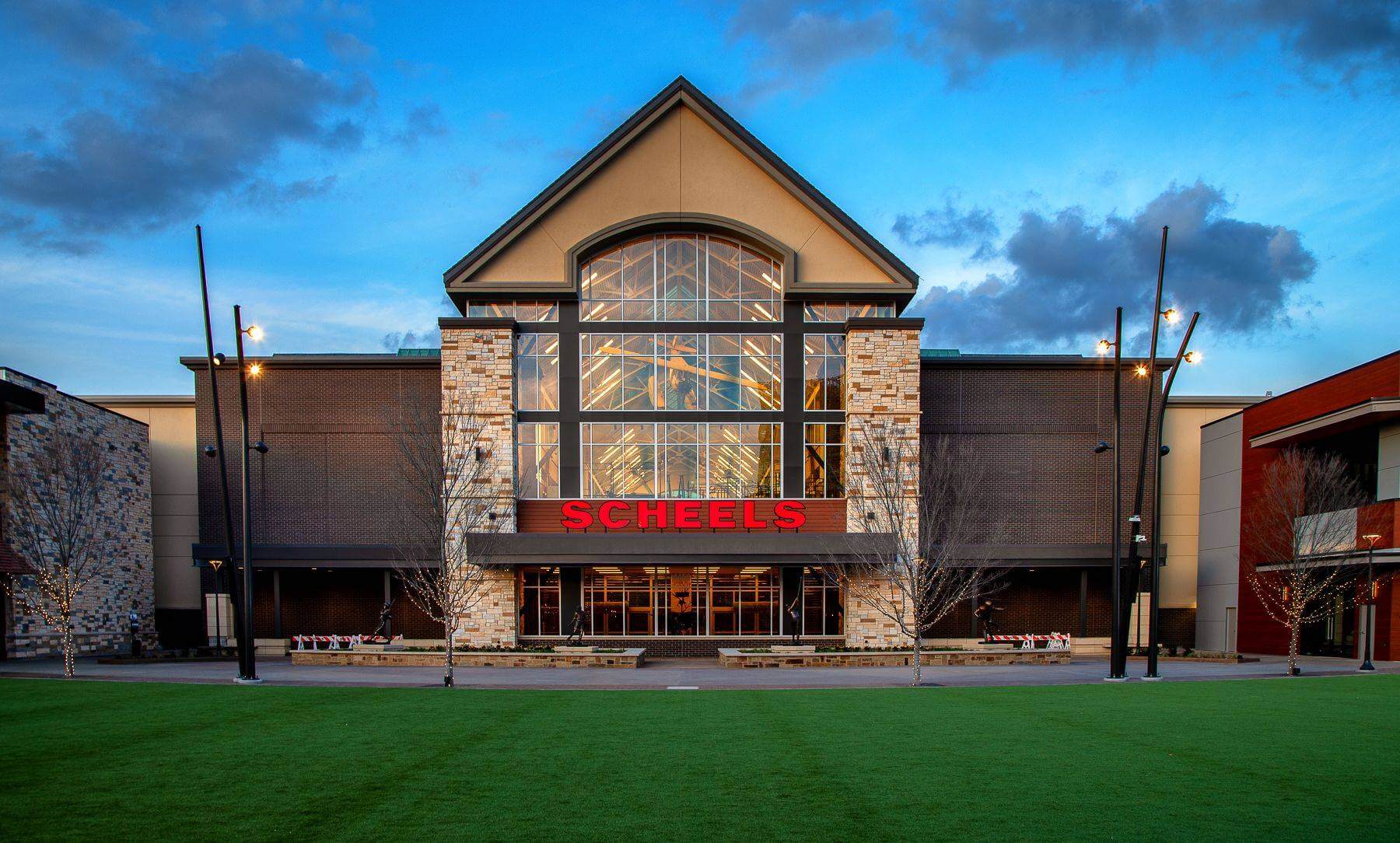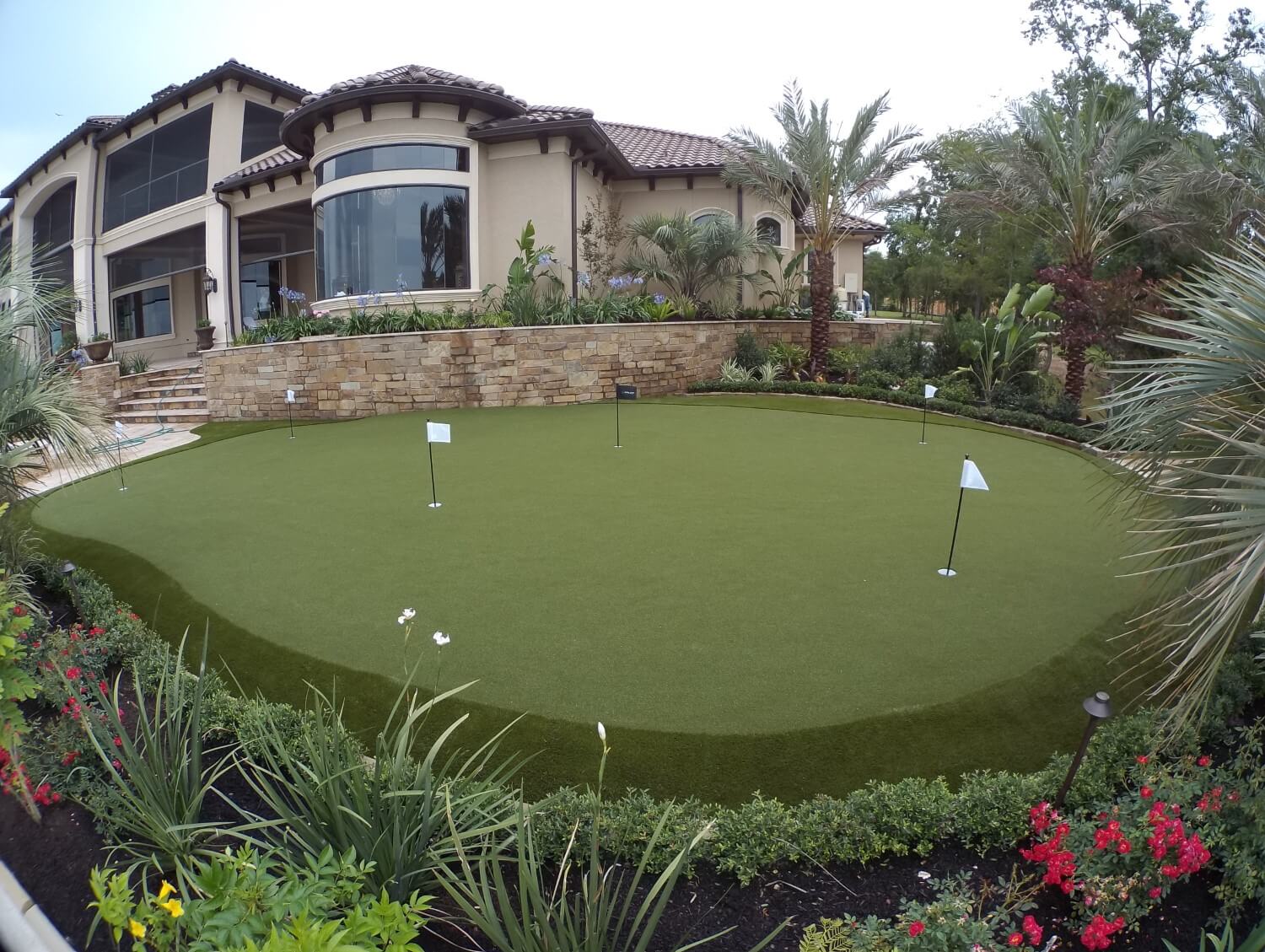 Putting Green Installation in Dripping Springs, TX
SYNLawn San Antonio is a leading source for professional-grade artificial putting green turf and golf greens in San Antonio, TX. We work closely with legendary golf coach and ex-NASA physicist Dave Pelz to replicate the appearance and movements of conventional golf grass as closely as possible. We proudly offer synthetic putting greens that have the identical PGA-caliber performance found on the courses pro golfers utilize.
Custom-designed putting greens for indoor and outdoor use
Options available for every skill level, budget, and space
Realistic putt, true ball roll, and natural slow-down characteristic
UV protection to prevent color fading
Zero maintenance costs
Designed to absorb and disperse energy like professional courses
Fringe, fairway, and rough surfaces are available
Quick assembly, non-skid portable putting greens available in many sizes
Precision installation services provided by certified SYNLawn® Greenmaster™ professionals
Playground and Athletic Turf
SYNLawn was the first to discover the necessity of ultra-safe artificial playground and athletic turf surfaces that are IPEMA-certified. Our SYNLawn San Antonio synthetic playground turf and athletic turf have passed independent laboratory testing to fulfill the required fall height attenuation and can help withstand falls of up to 10 feet. On non-abrasive, shock-absorbing sports turf, athletes can confidently practice and train to perfect their sport while avoiding frequent injuries and abrasions. The integrated use of Sanitized® antimicrobials will also give you peace of mind because it allows kids of all ages to play more safely and even help prevent diseases like staph. This extremely efficient remedy aids in eliminating germs that may be found on grassy surfaces and helps stop the formation of algae and fungi, which can worsen respiratory allergies.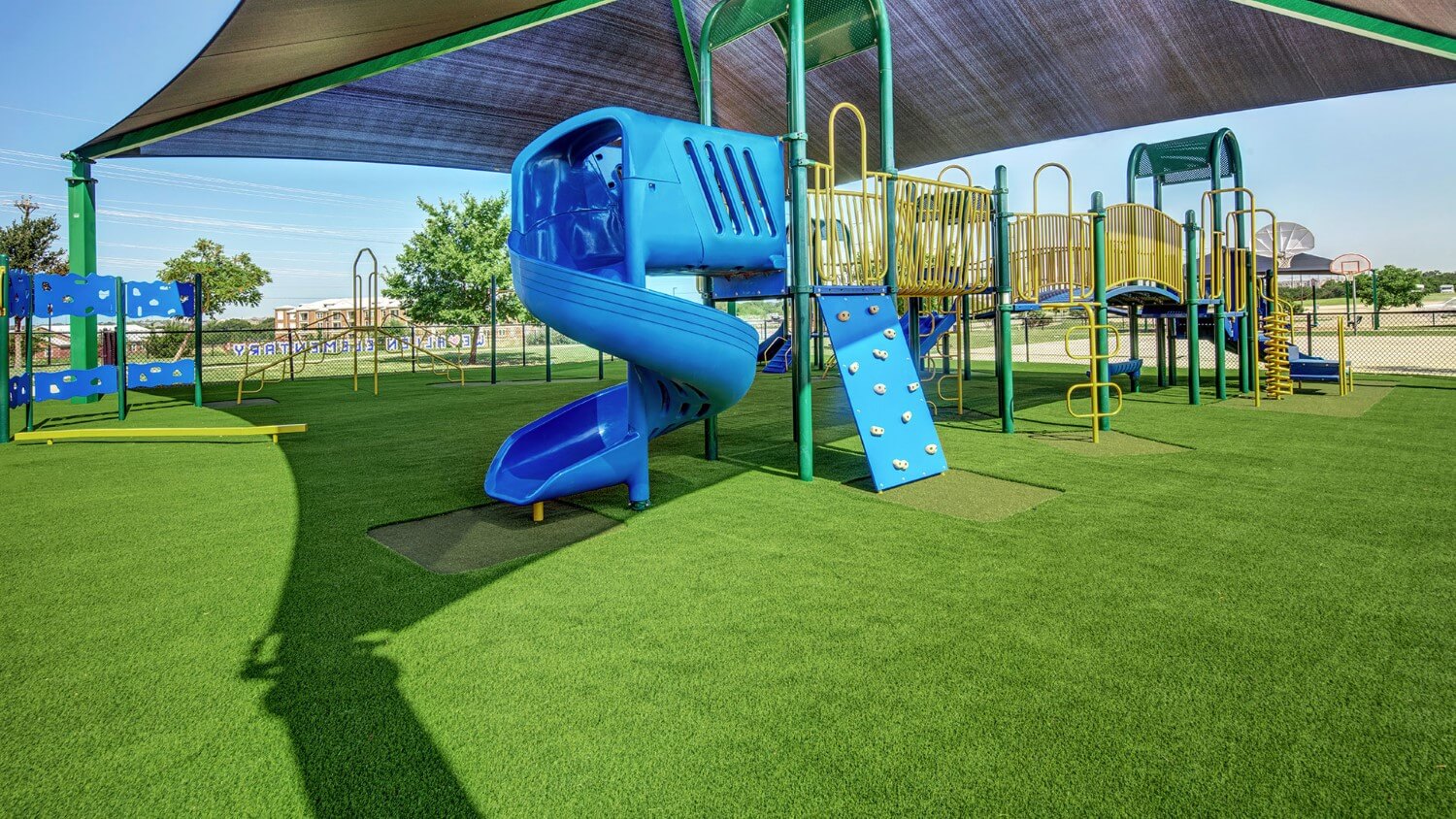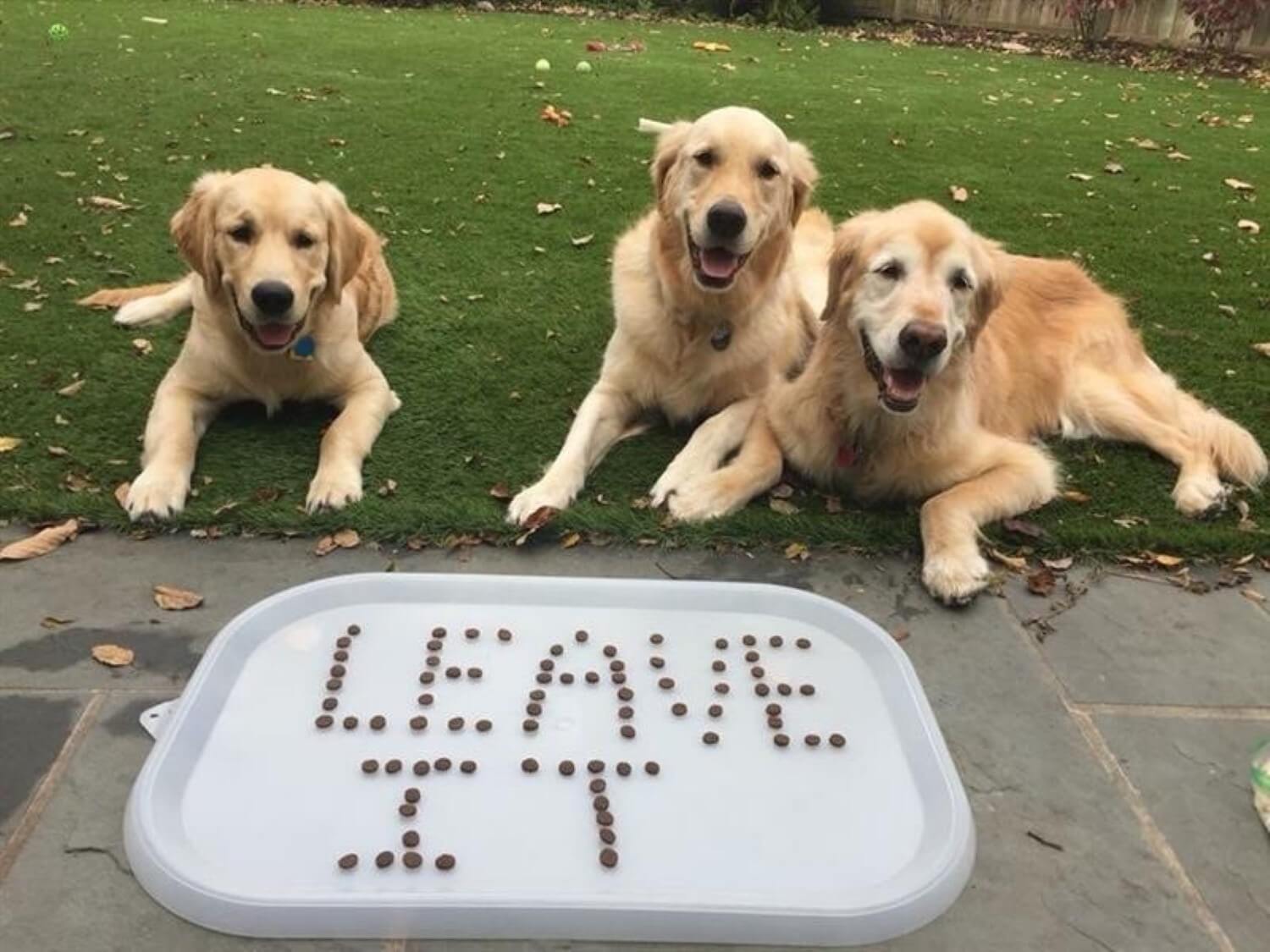 Dripping Springs, TX Artificial Pet Turf
Your weekly routine no longer has to include dead lawn areas, dirty paws, and constant upkeep. Our pet-friendly artificial turf is stronger, cleaner, and safer on the market for dogs thanks to the potent mix of Super Yarn technology and our EnviroLoc+ backing system. Additionally, EnviroLoc+ offers exceptional drainage to help keep surfaces functional after coming into contact with liquids and to maintain the health of the soil directly under your installation. Finally, despite their best efforts, dogs or unwelcome pests will not be able to burrow through your landscaping and cause you to need expensive repairs.
SYNLawn San Antonio offers numerous artificial grass products for homes, businesses, and other purposes in Dripping Springs, Texas. Our team has been a top provider of our San Antonio artificial turf for many years. We are dedicated to our customers and designing synthetic grass that accommodates various specifications and effortlessly integrates into your existing landscape.
To learn more about our Dripping Springs, TX, artificial grass, contact SYNLawn San Antonio today to schedule your free consultation!
Please fill out all mandatory fields with an astrerisk *
Your information will be held confidential with our company.