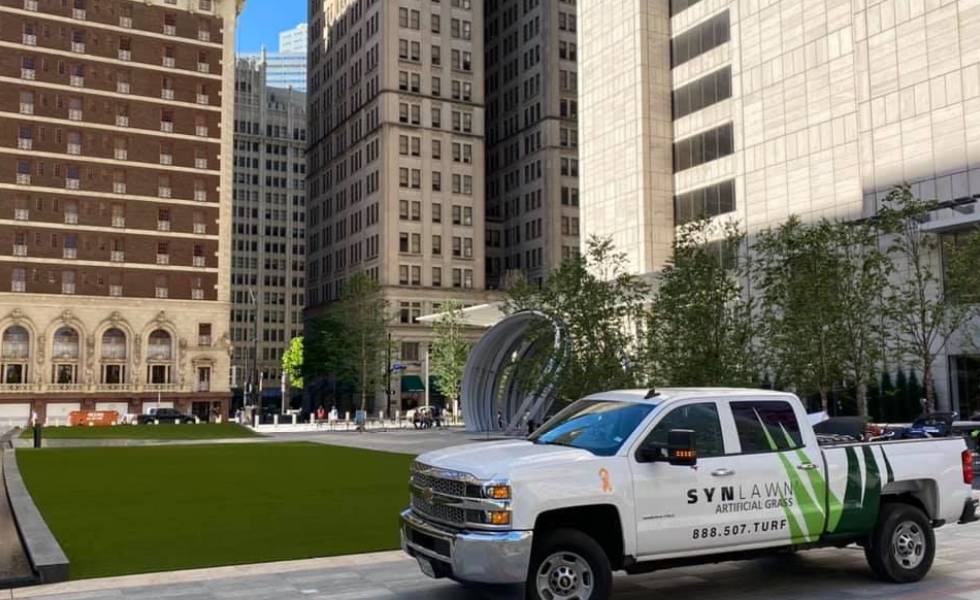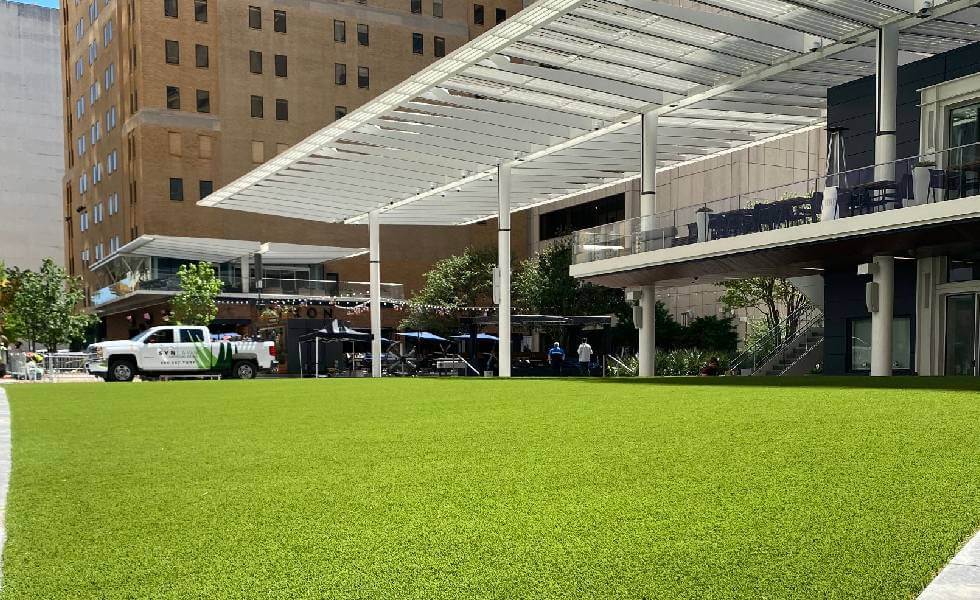 Total Square footage: 7200 SF
Product Used: SYNTipede 343
How Long it Took to Install: 2 weeks
Maintenance Info: Power broom, clean up monthly
Superior performance, durability, and natural beauty were the leading factors of why SYNTipede 343 artificial grass was chosen for AT&T Discovery District in Dallas, TX. SYNTipede 343's medium pile height makes it an exceptional choice for high foot traffic areas.
SYNTipede 343 boasts unique technologies including EnviroLoc™ and Super Yarn™ that can only be provided by SYNLawn®. These synthetic grass technologies help ensure that our products offer superior durability, provide the highest quality possible and unrivaled sustainability in the synthetic turf industry.
EnviroLoc™ is a state-of-the-art multi-layered backing system made from soybean oil that ensures the longevity of your San Antonio artificial grass installation.
This porous backing system allows for nearly immediate use after rain; its optimal drainage prevents flooding and allows the lawn to be enjoyed even after heavy rainfall. The soy-based components replace a large portion of petroleum-polymers to create a recyclable and more environmentally friendly synthetic turf solution.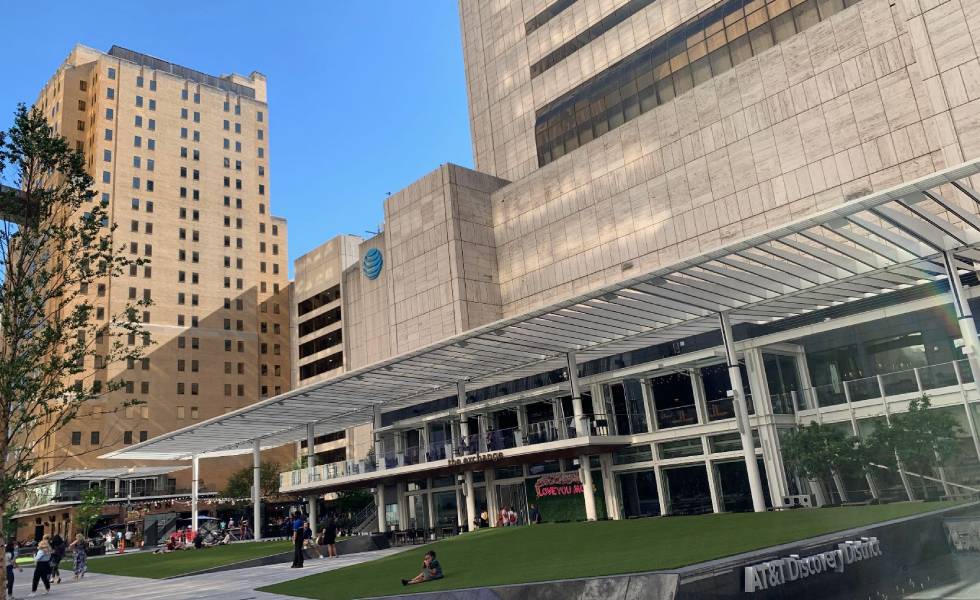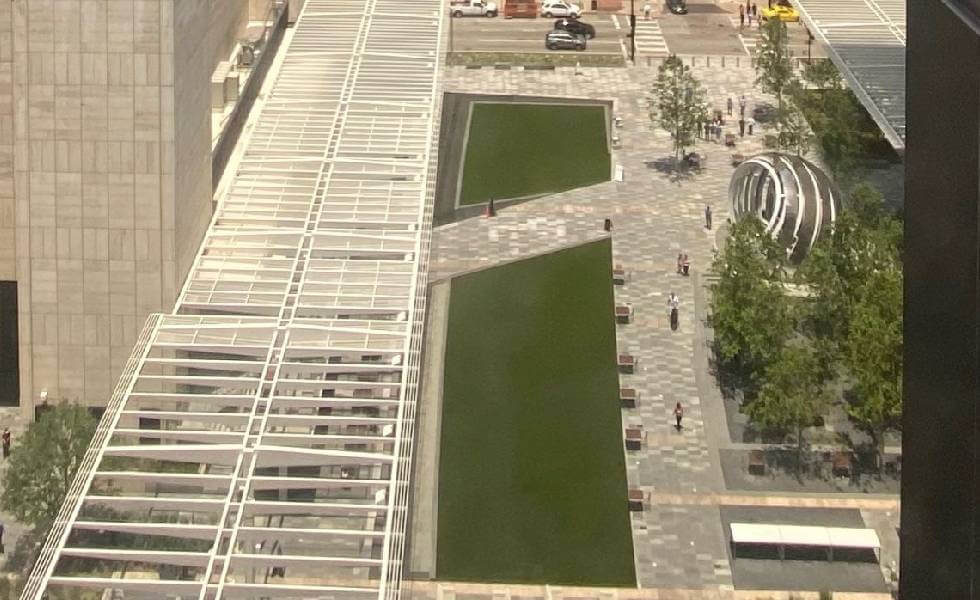 In addition, our exclusive Super Yarn™ turf yarn technology is the first of its kind, designed to make SYNLawn® artificial turf the cleanest, safest, and most resilient lawn alternative on the market. Super Yarn™ combines three extraordinary features into a single turf yarn: Sanitized® antimicrobial, DualChill™ IR reflection, and StatBlock™ anti-static components.
Together, these technologies are added to prevent and eliminate up to 99% of bacteria, UV-stabilization to prevent fading and provide maximum durability, and static electricity prevention to provide safer and more comfortable synthetic lawn surfaces.
Safety is a top priority when catering to large quantities of visitors. SYNTipede 343 is IPEMA certified to help prevent common injuries and abrasions as well as falls from up to 10 feet. Our products are also free of heavy metals and harmful chemicals. This makes our artificial grass safe for everyone including children and pets.
Furthermore, the possibility of fire is present in a number of circumstances. Thankfully, SYNTipede 343 is ASTM E108 Class A fire rated to expand the time window between the outbreak of a fire and first responder arrival; minimizing overall property damage and injury. Much like many of our other turf products, SYNTipede 343 includes our unmatched limited lifetime warranty to protect your investment for the long term.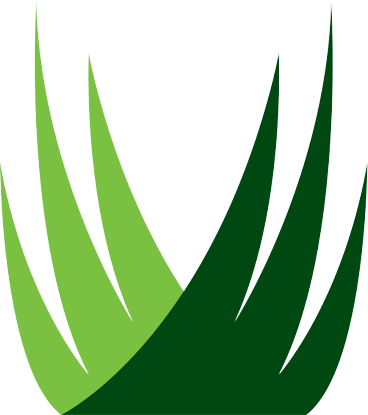 To further our commitment towards environmental sustainability, this artificial turf solution is USDA certified meaning it contains a large amount of biobased content such as sugar cane and soybean oil.
This helps to reduce landfill impact by allowing our products to be recycled. In addition, every SYNLawn® synthetic grass installation helps to conserve thousands of gallons of water annually and reduce our carbon footprint by eliminating the need for lawn maintenance equipment.
SYNLawn® works side by side with a multitude of partners including: